Keep It Simple: How to Apply the 80/20 Rule to Your Healthy Lifestyle Design
Are you tired of feeling guilty for "cheating" on your diet?
Does the guilt cause you then to overeat for several days afterward which sabotages some of your progress?
Are you looking for an easier way to manage your healthy lifestyle choices? So you can stay on track and finally meet (or maintain) your weight and fitness goals?
If so, then applying the 80/20 rule to your diet and exercise plans may be the right fit for you.
What Is the 80/20 Rule?
The 80/20 rule comes from the famous Pareto principle that 80% of the effects come from 20% of the causes.  While this originally related to the distribution of wealth in Italy, it's now being applied to other things, including healthy lifestyle choices.
By following the 80-20 rule, you will focus on eating well and exercising 80% of the time. For example, eating well and working out during the week and indulging (a bit) on the weekend. Or, if you tend to go out with your coworkers for lunch on Friday or out with your friends on Friday night, perhaps your indulging days could be Friday and Saturday. The choice is yours.
In short, it doesn't matter which times/meals you choose to have as your 20% indulging time, you need to keep it under 20% of the time.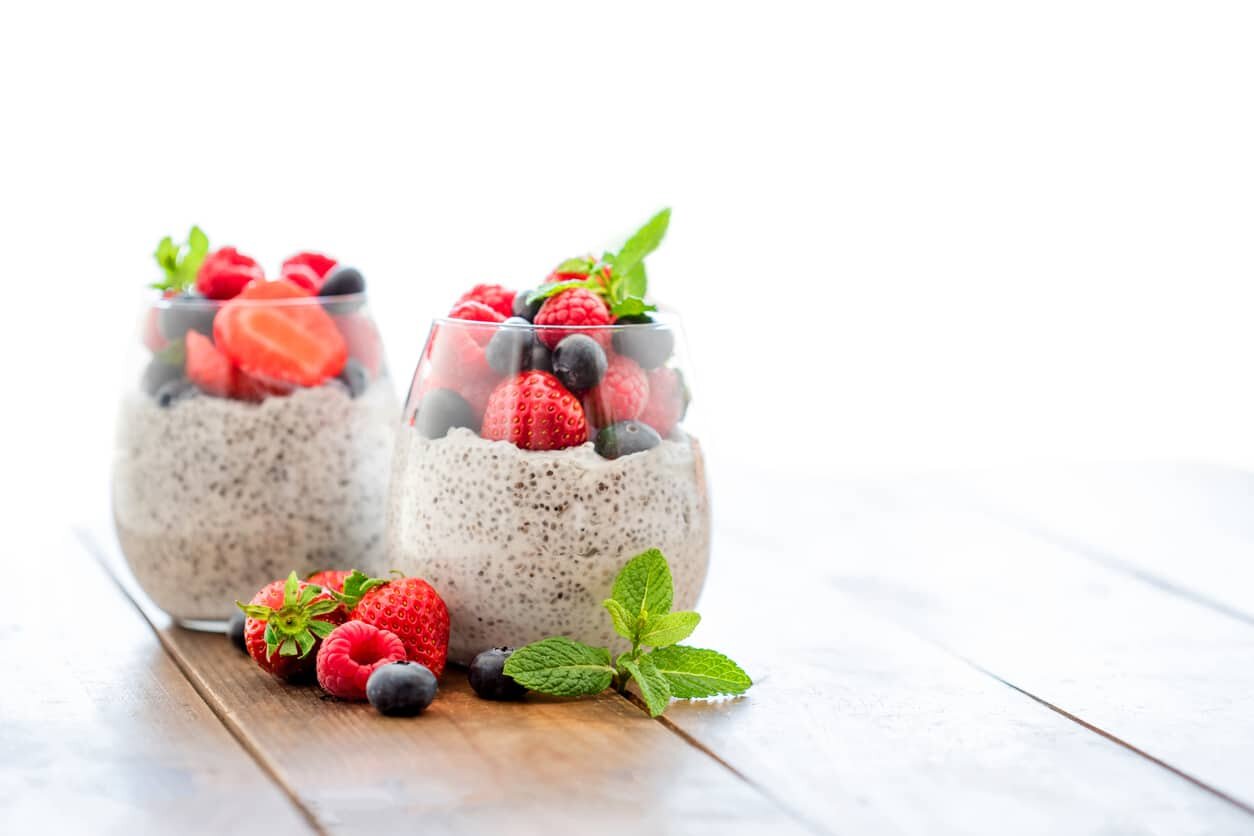 What Can You Eat Following the 80-20 Rule?
For the majority (80%) of the time, you should focus on eating healthy, nutritious foods.
This includes a low-calorie breakfast, packed with protein and fiber to keep you full longer and fight off the desire to snack (or eat those bagels one of your coworkers loves to bring to the office). By limiting your calories at breakfast, you start your day off on the right foot.
Lunch and dinner options can vary widely depending on your personal preferences. Focus on whole foods that offer a variety of nutrients: lean proteins, whole grains, and veggies and fruits chosen from the colors of the rainbow.
For snacks, choose foods like nuts, yogurt, fruits or veggies with hummus or salsa.
During your 20% "indulging" time, try to choose things you really enjoy. Don't grab the first sweet or salty snack that comes your way. Make it something you have been craving all week or that you don't want to live without.
Keep in mind that this doesn't mean you get to eat an entire pizza or a whole pint of ice cream.
While following the 80/20 rule, as with any dietary plan, practicing portion control is a key factor for success.
How Much Exercise Do You Need to Do?
The experts say the average adult should do 2 1/2 hours of moderate activity per week and do muscle-building exercises at least 2 days per week.
This equates to a minimum of a half-hour each day (Monday through Friday) and a weight training session two days a week.
Or, if you prefer or your schedule doesn't allow time every workday, you can add some time to your workouts and cut the sessions down to a few days per week.
How you choose to get your half-hour of "moderate activity" is up to you.
Walking at a rate where you are breathing harder than normal but can still talk well enough to keep up a conversation works fine.
Of course, biking, rollerskating, dancing, running, or any other kind of physical activity you enjoy works just fine, too!
Many may find keeping an exercise log beneficial in making sure they get the right amount of each type of exercise each week.
You just need to get moving. Your heart and body will thank you!
Give the 80/20 Rule a Try
Try following the 80-20 rule diet for a few weeks and see how great you'll feel. Say goodbye to guilt and not having flexibility in your healthy lifestyle choices. Losing weight and staying fit doesn't have to be complicated.
The right mindset doesn't hurt either. For more about that, here's a podcast about how to maintain the right mindset to succeed following the 80/20 rule.
You Might also like
How To Create A Daily Exercise Plan That Works For You

If you've started working out countless times but you can't quite stick to the routine, don't give up. Here's how to create a daily exercise plan just for you.

Who hasn't decided to lose weight at one point and time in their life? In the beginning, there is a lot of enthusiasm, but as time goes on it becomes harder to stay motivated. Even if you're paying for a monthly gym membership, you may not stay the course and it becomes money down the drain.

Creating a workout plan and sticking with it requires commitment and motivation. You may want to hire a fitness trainer, but he won't be with you seven days a week.

Asking friends and family members to hold you accountable is a good idea, but is it realistic. If they see you are not taking their encouragement to heart, you will be left to figure it out on your own.

So what is your going to do to stay focused and engaged? Continue reading for our tips on creating a daily exercise plan.

Create a Plan with Realistic Goals

The first step to make a workout plan that is suited for you is to include realistic goals. It is easy to say you will run five miles every day. But how likely are you to do it if you don't even own running shoes?

Get real with yourself and consider goals that you can actually reach. Start small and increase exercises, repetitions and time limits as you go.

At the end of each month reassess your goals and adjust according.

Make a Personal Pledge

Creating a workout plan is a great decision. Wanting to live a healthier lifestyle is to be commended.

Before sharing your goals with others, make a commitment to yourself to reach your ultimate goal. You can do this by creating a personal pledge.

The pledge can include a mission and vision statement that outlines the reason you are on this journey. It can also include what it will mean to you to reach your ultimate goal.

Next, include a few specific things you want to commit to. Examples could include things like working out three times a week, eating healthily or losing at least five pounds a month.

Date and sign the pledge, and then place it somewhere you can see it daily. You can also be creative and decorate the pledge or place it in a unique frame.

Create a Work-out Calendar

Establishing set times to work-out can help keep you moving forward. Whether you are working out at a set time of the day, or sessions scheduled at varied times, having a calendar is a good idea. Calendars also help you stay organized.

Your calendar can be a physical paper calendar that you hang on a wall or place on your desk. It can be something on your computer or a digital calendar on your phone.

Calendars can be used to set schedules for your work-outs. You can also use it to notate that you exercised and what exercises you performed.

Make your calendar a source of motivation by writing accolades for a job well done.

Get an Accountability Partner for your Daily Exercise Plan

Accountability partners aren't necessarily people interested in working out but should be individuals that understand the importance of doing so. It can be a friend, relative, coworker or acquaintance.

You want someone who is genuinely committed to helping you reach your goals and will be empathetic when you struggle. You do not want an accountability partner who is judgmental or will quit if you don't reach your goals.

For the partnership to work the two of you would need to sit down and come up with a plan that is mutually acceptable. Next, you will determine effective ways to help keep you motivated and accountable to your milestones.

Keep in mind that the accountability partner is only a part of your daily exercise plan, not a requirement. If the relationship with the partner is not working, you can always find someone new. Before severing ties, make sure you are not self-sabotaging because you're being called to task.

It doesn't hurt to have multiple accountability partners.

Try an Exercise App

In the digital-driven world, there is an app for everything. If you have a smartphone, you can always have fitness tips and instructions at your fingertips.

Apps like Fitbit helps users track their activity, exercise, sleep, and weight. It is an ideal workout companion worth looking into.

Some work-out apps offer users a community they can connect with to share ideas. Some even offer playlists, maps, recipes, and other healthy lifestyle tips. More importantly, you have a means for automatically tracking your work-out activities.

If you are really good with apps and digital gadgets, you will want to make a comparison of the numerous apps on the market. You may find one to eliminate the need for a paper calendar and act as an accountability partner.

Join a Workout Group

Workout groups are a good way to stay motivated. They also make work-outs fun and engaging. Having the opportunity to meet new people can also lead to new friendships and openings to network professional.

Exercise groups can make a workout plan more enjoyable. They can also expose you to new ways of exercising.

When most people hear the work-out group, they immediately think of a group of people at the gym participating in exercises led by an instructor. Not today. In the world of exercise, a work-out group can mean cycling, Taekwondo or a Zumba class.

Don't limit your search for workout groups to the local gym. Consider looking into meet-ups and other social sites that bring people together.

Incorporate New Activities

Exercise comes in many forms. At its core, it is a physical activity that promotes good health and physical fitness.

One reason people don't stay engaged or committed to their workout plans is that they often become boring and repetitive. If you want to keep exercise exciting create a workout plan that includes multiple activities.

This is perfect for people with flexible schedules and free time in the early mornings, evenings and weekends.

Tennis

Tennis is a great way to exercise. You can get a great workout learning to play tennis if you've never played before. Or you can sign-up for cardio tennis, which gets the heart pumping while learning tennis drills.

Cycling

Cycling is something you can do with a partner or alone. Many cities are installing bike trails as well as making city streets bicycle safe. Purchasing a bike is an investment that will pay off in the long run.

Cycling also gets you outdoors and can take you on many adventures.

Swimming

Like tennis, swimming is an activity that has just as many benefits for the novice as it does the experienced participant. Gyms and fitness centers that have swimming pools often offer water aerobics, which is a great way to exercise.

Some local governments offer free or low-cost swimming lessons at recreation centers that have swimming pools.

These are just a few suggestions. Any sport or activity that increases your cardio can be used to keep you moving.

Plan Your Meals

Part of a successful exercise plan is monitoring what you eat. It makes no sense put all that work into exercising, losing weight and toning up, to keep the same poor eating habits.

Having a meal plan helps you monitor your calories. It also helps you keep a set schedule for your meals.

As you build your own workout plan, consider looking into meal prep. This way you have pre-planned, prepared meals that allow for portion control. With meal prep, the focus is on nutritious low-calorie meals that include a protein, starch, and vegetable.

The ultimate goal is to stay away from menus that require too many ingredients.

Take Part in a Fitness Challenge

Fitness challenges are a good way to jumpstart your daily exercise plan. These challenges are typically designed to provide everything you need from a daily schedule to menu ideas and guidance from a trained professional.

During the challenge, which usually lasts several weeks or a few months, you will learn everything you need to build your own workout plan. The fitness instructors will teach you everything you need to succeed.

Do your research ahead of time to ensure the challenge you choose is right for you and your fitness level. Don't allow yourself to become overwhelmed by thinking the exercises or daily schedule is too advanced. Ask the trainer to recommend a different challenge.

Once you have the right plan, take what you learn from the personal fitness coaches and incorporate the techniques into a personal plan. Modify the plan to create an ongoing strategy for the fitness lifestyle you can continue going forward.

Later on, if you find yourself falling off the wagon by doing it on your own, take a moment and regroup. Don't be afraid to return to a more structured challenge under the supervision of a fitness coach.

Make Sure You have Recovery Days

Exercise doesn't have to be all work. Truth be told, you should have a couple of days that are not focused on specific exercise activities. When creating a workout plan always incorporate recovery days.

To some, the best thing to do on recovery days is to relax and not think about exercise. In reality, recovery days are days set aside to recover from intense activities or training.

Your recovery days can be the weekend, or they can be dispersed throughout the week. Here are two good activities that can be done on these days.

Nature Walks

If the city you live in has a good parks system, they usually include a walking trail. Set aside time to walk the trail and enjoy nature. This can also be a good out for couples to have some time together or to get the kids outside.

Nature preserves are also a good way to relax and unwind, while still partaking in low-impact exercise.

Yoga

Not only does yoga improve your mental, physical but also spiritual well-being, it also improves your flexibility and muscle strength.

Yoga is an activity you can do from the comfort of your home, at the beach or in a yoga studio. Because it can be done alone you can decide how to incorporate it into your daily exercise plan.

Dancing

Ballroom dancing, country line dancing, and Stepping are all fun activities that are also relaxing and fun. There are other dance types, but you want one that is low impact. Some dancing requires a partner so the added bonus can be a night out on the time with a loved one.

The ultimate goal of recovery days is to stay active while allowing the muscles to recover from intense workouts.

Give Yourself Accolades

As you continue on your journey celebrate your accomplishments. It's a great motivator to keep moving forward on your journey.

Accolades can be as simple as a Post-it note attached to the bathroom mirror, stating "You Did It!" You could also buy celebratory stickers to notate the days you reach your daily goals. If every day has a sticker, reward yourself with a treat or gift.

If you have a favorite motivational saying, produce t-shirts with the quote to wear to the gym. Customize your work-out gear with personal mission statements.

Another way to stay motivated is to purchase a dream outfit. Keep it in a garment bag, but attach a letter from a loved one acknowledging your accomplishment. When you reach your goal plan an outing to wear your outfit, and then read the letter.

It's all about motivating yourself and staying the course. Celebrate yourself whenever you can, to remain positive.

We Hope You Found These Tips Useful

Creating a daily exercise plan has many variables. Exercise is key, but there are other components that bring your healthy lifestyle full circle. Most importantly, you will need a positive state of mind and a commitment to change your overall approach to exercise, eating and goal-setting.

If you enjoyed these tips and would be interested in participating in a body transformation challenge, contact us today.

10 Essential Tips For Developing A Healthy Relationship With Food

There's no shame in being a foodie. Still, large portions or a junk food addiction can harm weight loss. Here's to developing a healthy relationship with food.

Do you have a healthy relationship with food? Many people think that, just because they don't struggle with an obvious eating disorder, such as anorexia or binge eating disorder, that their relationship with food is a healthy one.

In reality, though, a lot of people have issues when it comes to the food they eat.

They might be obsessed with eating clean and flinch at the sight of a doughnut. Or, they might have an aversion to anything remotely healthy and choose to eat only junk food. They might claim to eat whatever they want with no concern about the scale, only to turn around and spend hours on the treadmill working it off.

An unhealthy relationship with food can manifest itself in many different ways, and it's not always easy to spot.

The good news, though, is that it's never too late to turn things around.

Read on to learn more about what a healthy relationship with food looks like. You'll also learn some important skills regarding developing a healthy relationship with food.

Why Does Your Relationship with Food Matter?

Depending on where you're at in your health journey, you might be wondering why having a good relationship with food is so important.

First, let's start with the facts. Approximately 71.6 percent of adults in the United States are either overweight or obese. And, at least 30 million people in the United States suffer from some kind of eating disorder.

Clearly, there are a lot of people in this country who have a hard time eating in a way that nourishes and fuels their body appropriately. They may be eating too much or eating too little, but, at the end of the day, the result is the same — a poor relationship with food.

If you have a poor relationship with food, you're likely going to have a hard time maintaining a healthy weight.

You might go through binge and restrict cycles or fall victim to crash diets. Or, you may look physically healthy on the outside but feel bogged down on the inside by the stress associated with constantly worrying about the food you're eating.

Before you can make lasting changes and work toward your health and fitness goals — no matter what they are — you need to make sure you're also working on improving your relationship with food.

What Does a Healthy Relationship with Food Look Like?

It's hard to pin down exactly what a healthy relationship with food looks like. It's kind of like asking someone what it means to be fit. Everyone has a different definition in mind based on their past experiences.

You can't tell, just by looking at someone, whether or not they have a healthy relationship with food. Instead, a more accurate measure is their habits and behaviors.

There may not be one definitive method for measuring a healthy relationship with food, but the following are some common, positive traits to look for.

Ask yourself honestly whether you possess at least some of these traits. If you don't, it might be time to work on changing your relationship with food.

You Avoid Emotional Eating

You don't eat out of sadness, loneliness, anger, or boredom. When something bad or difficult happens, you don't turn to food for comfort.

You Can Eat Intuitively

You're not constantly worrying about the number of calories or grams of carbohydrates in a particular food. You're able to recognize hunger, eat what satisfies you, and stop when you're full.

You Don't Try to "Make Up" for Unhealthy Choices

In the event that you do indulge and consume something that isn't technically healthy, you don't feel the need to "undo the damage" you've caused.

You have a good grasp on the concept of being "cyclically fit." You don't try to burn off the number of calories you just ate or fast the next day to make up for your decision.

You Avoid Comparison Traps

You understand that, when it comes to food, everyone's needs and preferences are different.

You don't compare your body or your food choices to others'. Instead, you just focus on making decisions that make sense for yourself and your lifestyle.

You Focus on Other Things Besides Food

One trait that almost always presents itself in people with an unhealthy relationship with food is the amount of time they spend thinking about food. They're almost always thinking about when they're going to eat next, what they're going to eat next, how it's going to affect the scale, etc.

If you have a healthy relationship with food, you likely aren't constantly planning your next meal. You see eating as a necessary part of life and you eat when you're hungry, end of story.

You Don't Eat Foods That Will Make You Feel Bad

In some circles, there's a mindset that, if you avoid certain kinds of food, it's because you have an eating disorder or an unhealthy relationship with food.

If you truly have a positive relationship with food, though, you understand and respect the fact that some foods don't make you feel your best.

For you, this might mean avoiding sugar because you don't like the blood sugar crash that comes with it. Or, you might avoid eating dairy because it upsets your stomach.

A truly positive relationship with food involves eating foods that make you feel good and avoiding foods that don't, even if everyone else is eating them.

10 Tips for Developing a Healthy Relationship with Food

It's okay if you're feeling a bit overwhelmed at this point. It can be hard to acknowledge that your relationship with food isn't the healthiest. It's also easy to feel as though you'll never be able to flip the script and make things better.

You absolutely can make a positive change in your life, though. Start by implementing these ten tips into your lifestyle to start changing the way you look at and consume food.

1. Eat Mindfully

How do you typically eat your meals?

Do you eat standing at the counter or over the sink? Do you plop down on the couch with the TV on while scrolling through Instagram, doing your best not to drop food on your phone or tablet?

Eating mindfully can help you get in touch with your body's natural hunger and fullness cues. It can also help you enjoy your meal more and feel more satiated. If you have a tendency to overeat, this is an especially great benefit.

The next time you have a snack or meal, start by sitting down in a chair at the table. Don't turn on the TV or look at your phone. Simply eat your meal with no distractions.

2. Express Gratitude for Your Food

Before you start to eat, take a moment to express gratitude for your food. You can do this out loud or silently to yourself.

If you're a religious person, this can be an actual prayer. Or, you can simply say "thank you" and think for a minute about the work that went into the meal.

By pausing for a second before you dig in, you can get into a calmer, more mindful state. You may also appreciate your food more if you take a minute to think about where it came from and the work people had to do to get it to you.

3. Ask Yourself if You're Truly Hungry

Many people start eating, not because they're hungry, but because they're experiencing a troubling emotion. They might be feeling lonely or sad, or they might be anxious or stressed out.

Before you reach for your food — especially if it is a highly palatable, processed food like chips or cookies — ask yourself if you're actually hungry.

Another way to assess your hunger is to ask yourself if you could eat broccoli right now. If you're actually hungry, broccoli will sound appealing. If you're not willing to eat broccoli, you're not really hungry, you're having a craving.

4. Release the Need for Perfection

Accept that there are going to be times when you slip up. There will be times when you eat out of emotion or let yourself get distracted during a meal. It's okay.

Once you realize where you made a mistake, take a step back and figure out why. Then, release yourself from shame and guilt and move on with your life.

Remember, you wouldn't slash the other three tires on your car just because you got one flat.

5. Stop Labeling Foods as Good or Bad

Most people who have an unhealthy relationship with food have a tendency to label foods as good or bad. If this sounds familiar to you, try changing the way you talk about the food you eat.

Instead of seeing foods as good or bad, try looking at them as good, better, and best. Try to make most of your foods come from the "better" and "best" categories, but allow yourself to have some "good" foods every once in a while, too.

6. Don't Keep Problematic Foods in Your House

When it comes to these "good" foods, many people find that it's helpful not to keep them in their house, at least for a while. This is especially true for people who struggle with binge eating disorders.

If there's a food that you have a hard time saying "no" to, do yourself a favor and reduce the number of times you need to say "no" to it. You're less likely to overconsume ice cream if you don't have it in the freezer at all.

Make ice cream an occasional treat that you have to go out to get. Then, when you have it, you'll enjoy it, but won't always be there in the freezer tempting you.

7. Keep a Food Journal

Keeping a food journal is another useful tool. Don't just write down the number of calories or grams of carbs in the foods you eat, though.

Instead, pay attention to the emotions you experienced surrounding your meals and snacks.

Were you eating because you were hungry, or were you trying to cover up an unpleasant emotion?

Writing things down can make them more tangible. It also makes it easier for you to spot patterns and look objectively at your situation.

8. Try Cooking Your Own Food

If you have a tendency to order out several times per week, try cooking for yourself for a while instead.

Cooking at home can help you gain a better appreciation for your food. You'll also appreciate yourself and the effort you put into cooking a nice meal.

Your meals will almost always be healthier when you cook them yourself than when you order out. You'll save money, too!

9. Measure Out Servings

If you do keep certain foods in the house that you tend to overeat, measure out a serving instead of eating straight from the box or bag.

Even if you don't actually put your food on a scale, just putting it into a bowl before eating will help you moderate your consumption and avoid overeating.

10. Learn to Differentiate Between "Snacks" and "Treats"

Finally, it's important to learn the difference between a snack and a treat.

How often have you wanted a snack and reached for something that you knew wouldn't be filling, like a cookie or a doughnut? That wasn't really a snack. It was a treat.

Snacks should satisfy your hunger. Treats, on the other hand, are for pleasure.

If you're hungry and have a couple of hours before you can make dinner, snack on a hard-boiled egg or an apple with almond butter.

Save cookies, doughnuts, and other highly palatable foods for when you want a treat.

Looking for More Inspiration?

If you're not happy with your relationship with food, you can turn things around today. Now is the perfect opportunity to start.

Keep these ten tips in mind and you'll be well on your way to developing a healthy relationship with food.

If you're looking for more information, check out our podcast for a variety of episodes related to health, fitness, and wellness.

Don't forget to look into out our 9-week challenge, too. When you sign up, you'll get one-on-one with a qualified coach who is dedicated to helping you achieve your health and fitness goals.

Healthy and Happy: 20 Tips for Eating Healthy at Restaurants

Forget the rumors! You CAN get healthy without sacrificing your social life. The next time you're at a restaurant, try these tips for eating healthy.

Everybody loves to eat out. In fact, 19 million people in the U.S. visited full-service restaurants in 2015. But when you're trying to eat healthily, restaurants are taboo.

Whether you're dining out with friends, on a romantic date, or during a business meeting, there are times you can't avoid the dreaded restaurant!

Having an indulgent meal every now and again is no sin. But when it becomes a habit, you need to take action.

There are ways to eat delicious, healthy meals at restaurants without throwing a calorie bomb into your diet. To do it, you need a smart game plan. Read on to find out 20 tips for eating healthy.

Be Prepared

The Scout motto is "be prepared." If you're prepared with a game plan, you'll be able to make your restaurant trip a success.

Check out the next five tips for finding the healthiest restaurants.

1. Do Your Homework

One of the best tips for eating healthy is to choose a restaurant in advance. Since most venues post their menus online, it's easy to find the best ones to visit and the ones to avoid.

If they offer a lot of fatty foods on their menu that could be a temptation, skip it and go somewhere else. Search for healthy food restaurants on Google, and you might find some health-oriented places to eat.

When you're looking for healthy dishes at restaurants, many ethnic food eateries are a great option. For instance, Japanese, Thai, Greek, or Indian. It's a lot easier to eat clean at one of these venues compared to an Italian or Mexican restaurant.

2. The Right Vibe

Picking healthy dishes at restaurants isn't enough. You also have to choose a place with the right atmosphere.

Listen to the music. Restaurants that have loud hectic music make you eat to the beat. If the music is softer and slower, you'll spend more time at the table, but eat less.

The same applies to color. Restaurant decor can either stimulate you to eat more or calm your mind so you can have a relaxed experience.

For instance, the colors red, orange, and yellow will spur you to order more. Soft blue, gray, and peach, on the other hand, will create a relaxed ambiance.

3. Book in Advance

When you're waiting for a table at a restaurant, you'll only get hungrier and hungrier. When you finally sit down, you'll devour all the table bread and give up on your diet for the night.

The solution is simple. Book healthy restaurants in advance – and you won't have time to get hungry.

4. Be Wise in Your Seat Choice

When choosing where to sit in a restaurant, most people avoid the area around the bathroom. But an even more dangerous place to sit is near the kitchen.

It's one thing to see the lip-smacking descriptions on the menu. But to see them coming out from the kitchen and smell the delicious aromas is way too much of a temptation, especially when you're hungry.

Another tip is to choose a seat near or opposite a mirror. It might sound strange, but it's backed up by research. Scientists have found that if you watch yourself in a mirror while eating unhealthy foods, they seem less tasty.

5. Eyes Too Big for Your Belly

According to research, people are bad at estimating how much a portion size should be. This means that on any given day, we're probably eating more than we should.

So, whatever you do, avoid all you can eat restaurants. It's way too tempting. Plus, these restaurants often have a no waste policy – if you've put it on your plate, you must eat it.

If a buffet is the only option, try using a smaller plate. Or fill half of a normal sized plate with veggies before you start snacking on goodies.

You Are What You Eat

You've found a healthy restaurant, now it's time to choose your meal. This is the toughest part. But you can do it if you follow these tips.

6. Know Your Menu

Do your homework and take a peek at the menu before you go. Pre-planning your meal will make life a lot easier for you and help you to avoid temptation.

Restaurants sugar coat the words in their menu so that you don't know exactly what you're getting. But once you've got down with the lingo, you'll be able to figure out what menu options to avoid.

For instance, anything that is Alfredo, creamed, buttery, or scalloped. Also, anything smothered, pan-fried, crispy, breaded or dipped is a big no-no.

The same applies to meats. Some cuts of meat are fattier than others. Skinless chicken breast, for example, is leaner than chicken thighs or legs.

Healthy dishes at restaurants feature compelling descriptions, such as grilled, baked, steamed, or roasted. Also, anything braised, seared, or broiled is good. These are the healthy keywords to look out for.

7. Watch Out for "Healthy" Labels

When browsing the menu, you'll see dietary labels like paleo, sugar-free, or gluten-free. You might assume that these would make the meal a healthy choice, but that's not always the case.

To make the food tasty, restaurants often add hidden added sugars and fats. For instance, if you eat a vegan cake, you may think it's healthier. But they usually swap the eggs for a ton of oil, which is anything but healthy.

8. Meats and Fish

When choosing healthy dishes at restaurants, you don't have to opt for a simple salad. Meat and fish will help you feel satisfied without filling up on carbs.

Lean meats, such as flank steak or chicken breast, are full of protein. Fish is also a healthy option as long as it's not fried. It's harder to overeat proteins than it is to overindulge in carbs.

9. Load Up with a Salad

Salads can be one of the most healthy dishes at restaurants. But there are sometimes hidden calories. For instance, nuts, croutons, cheese, dried fruit, grains, and fancy salad dressing can add hundreds of salads to your meal.

Don't force yourself to only eat lettuce as you'll be hungry again in half an hour. Make sure you're getting some protein in your salad.

10. Double Trouble

The veggie portions in most meals are often very small. So when you order, ask for double vegetables.

If you want to add a little extra zest to your meal, why not ask for a fruit side? Superfoods like blueberries, strawberries, and raspberries can add some zing to your meal without a lot of extra sugar.

11. Don't Be Shy

Don't be shy to ask your waiter about the preparation of the food. If you find it out that it's cooked with a lot of butter and salt, ask for them to prepare it without.

You might feel embarrassed asking, but that's what your waiter is there for. Ask them what any unfamiliar words mean or ask their opinion on what the healthiest thing on the menu is. They may be able to make some great suggestions.

12. Sharing Is Caring

A sneaky way to keep portions realistic is to split your dish with a friend. This may give you the chance to try a little bit of everything without overdoing it.

You could even order a couple of appetizers as a main meal.

13. Get Saucy

Even if you order a healthy looking menu option, they may smother it with sauces and butter. It may end up being just as unhealthy as that double trouble cheeseburger you had your eye on.

Ask them to prepare your food without the butter and dressings, but to have them as a side instead.

Instead of dousing your meal with the sauce, try the fork-dip method. Dip your fork into the creamy side, then load it up with veggies. This way, you can get the taste without overindulging.

14. Skip Empty Calories

You may have ordered the healthiest dish in the restaurant, but it won't matter if you stuff yourself with bread before the meal arrives. If it's too tempting, ask the waiter to take it away.

Another empty calorie culprit is sweet alcoholic drinks or sodas. Avoid cocktails at all costs. They will load you up with sugar, use up all your calories, and you'll still feel hungry afterward.

If you need an alcoholic drink, opt for a vodka and tonic or a glass of wine instead.

15. The Proof Is in the Pudding

Deserts are a no-no! Even a small piece of cake can add 400 calories or more to your meticulously planned meal. Just say no, kids!

If you have a sweet tooth, why not try sharing a dessert instead? Ask for some fruit, such as berries. Or grab some frozen yogurt on the way home as a low-calorie option.

Let's Eat!

Now you've picked the right healthy food restaurant with the perfect ambiance, and you've chosen the healthiest item on the menu. What next?

The next part is the eating! Don't let this final hurdle trip you up. Follow the next five tips.

16. Box It Up

Up to 94 percent of restaurant meals contain 600 calories or more. That's because even if the meal is "healthy," the portion is way too big.

Instead of asking them to box up the leftovers, try asking them to box up half the meal before you even begin. This will keep you from overeating. It will also save you money as you can eat it for your dinner the next day.

It might look a little odd to others, but it's a smart move for eating healthy at restaurants.

17. Keep Calm, Drink Water

Drinking water can help control your eating and ward off hunger.

This habit makes it easier for you to slow down during a meal. You'll not only enjoy the food more, but it'll give your stomach the chance to tell your brain it's full before you overeat.

Some struggle with the bland taste of water, especially if they've got used to drinking alcohol or sugary drinks. Ask for a slice of lemon or lime to improve the taste.

18. Slow Down There

Once you've got your plate in front of you, it can be tempting to gobble it down. But eating quickly leads to overeating. This is because your stomach doesn't have the chance to tell you it's full.

Try putting down your utensils between each bite. This will give you the chance to savor each mouthful. It will also help gauge your hunger levels before you stuff yourself.

19. Don't Compare

Keep your eyes on your own meal. Don't compare what you've ordered with your friend's dinner. We all have different nutritional needs – comparing won't help anyone.

It's also handy to have this mindset before ordering. Try to be the first to order. This will stop you from having an "Oh, that sounds delicious, I'll have the same" moment.

20. A Happy Ending

When you're finished your meal, pop a mint into your mouth. The mint will help clear your palette. This will discourage you from taking any more sneaky bites of your meal or anyone else's leftovers.

If what's left on your plate is tempting even after you're full, try one of these tricks. Use a napkin to cover the alluring leftovers. Or drown it in salt so that it becomes inedible.

Plan to finish off the night with light activity, such as an evening stroll or a little dancing. You'll not feel like ordering something too heavy as it will make you feel sluggish for your activity.

Tips for Eating Healthy and More

If you follow these tips for eating healthy, you can enjoy your restaurant experience without the guilt trip afterward.

Of course, you should try to eat healthy foods at all times. And diet goes hand in hand with an exercise regime.

Our nine-week program combines diet and exercise to transform your look. If you want to turn heads for the right reasons, find out more here.