Keep It Simple: How to Apply the 80/20 Rule to Your Everyday Living
Are you tired of feeling guilty for "cheating" on your diet?
Does the guilt cause you then to overeat for several days afterward which sabotages some of your progress?
Are you looking for an easier way to manage your healthy lifestyle choices? So you can stay on track and finally meet (or maintain) your weight and fitness goals?
If so, then applying the 80/20 rule to your diet and exercise plans may be the right fit for you.
What Is the 80/20 Rule?
The 80/20 rule comes from the famous Pareto principle that 80% of the effects come from 20% of the causes.  While this originally related to the distribution of wealth in Italy, it's now being applied to other things, including healthy lifestyle choices.
By following the 80-20 rule, you will focus on eating well and exercising 80% of the time. For example, eating well and working out during the week, and indulging (a bit) on the weekend. Or, if you tend to go out with your coworkers for lunch on Friday or out with your friends on Friday night, perhaps your indulging days could be Friday and Saturday. The choice is yours.
In short, it doesn't matter which times/meals you choose to have as your 20% indulging time, you need to keep it under 20% of the time.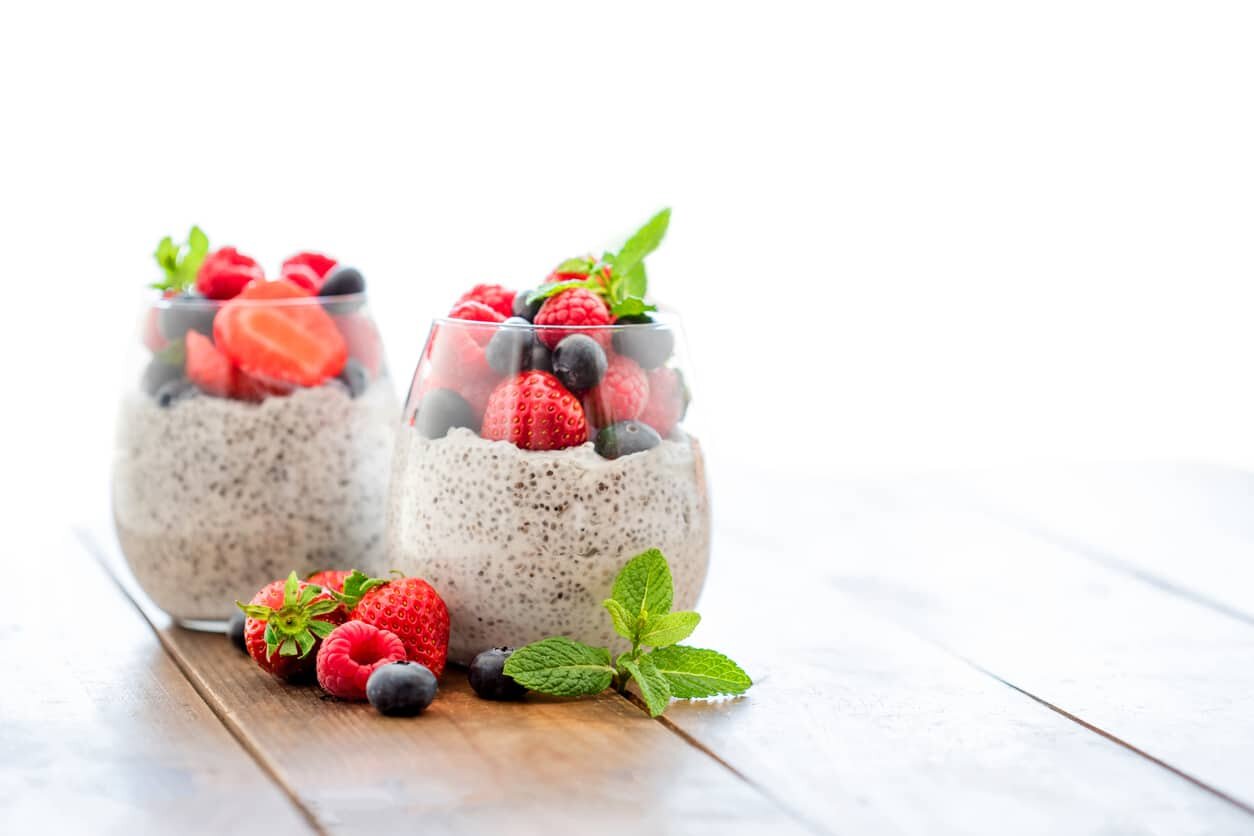 What Can You Eat Following the 80-20 Rule?
For the majority (80%) of the time, you should focus on eating healthy, nutritious foods.
This includes a low-calorie breakfast, packed with protein and fiber to keep you full longer and fight off the desire to snack (or eat those bagels one of your coworkers loves to bring to the office). By limiting your calories at breakfast, you start your day off on the right foot.
Lunch and dinner options can vary widely depending on your personal preferences. Focus on whole foods that offer a variety of nutrients: lean proteins, whole grains, and veggies and fruits chosen from the colors of the rainbow.
For snacks, choose foods like nuts, yogurt, fruits or veggies with hummus or salsa.
During your 20% "indulging" time, try to choose things you really enjoy. Don't grab the first sweet or salty snack that comes your way. Make it something you have been craving all week or that you don't want to live without.
Keep in mind that this doesn't mean you get to eat an entire pizza or a whole pint of ice cream.
While following the 80/20 rule, as with any dietary plan, practicing portion control is a key factor for success.
How Much Exercise Do You Need to Do?
The experts say the average adult should do 2 1/2 hours of moderate activity per week and do muscle-building exercises at least 2 days per week.
This equates to a minimum of a half-hour each day (Monday through Friday) and a weight training session two days a week.
Or, if you prefer or your schedule doesn't allow time every workday, you can add some time to your workouts and cut the sessions down to a few days per week.
How you choose to get your half-hour of "moderate activity" is up to you.
Walking at a rate where you are breathing harder than normal but can still talk well enough to keep up a conversation works fine.
Of course, biking, rollerskating, dancing, running, or any other kind of physical activity you enjoy works just fine, too!
Many may find keeping an exercise log beneficial in making sure they get the right amount of each type of exercise each week.
You just need to get moving. Your heart and body will thank you!
How Can I Live Better in 2021?
It's important to start and maintain a healthier diet. Remember to eat fruits and vegetables, nuts, and grains that will give you energy throughout your day.
How to Maintain a Healthy Lifestyle
Eat more fruits and vegetables and eat fewer carbohydrates, reduce sodium intake as well as bad fats. No need to eat junk food and avoid sugar.
What Are Healthy Lifestyle Examples?
1. Sleep more.
2. Strive to workout at least once per day.
3. Consume more Vegetables.
4. Consume more whole-grain foods and cereals (the less processed, the better).
5. Avoid tobacco and alcohol.
6. Maintain a positive, happy view of life.
Give the 80/20 Rule a Try
Try following the 80-20 rule diet for a few weeks and see how great you'll feel. Say goodbye to guilt and not having flexibility in your healthy lifestyle choices. Losing weight and staying fit doesn't have to be complicated.
The right mindset doesn't hurt either. For more about that, here's a podcast about how to maintain the right mindset to succeed following the 80/20 rule.

You Might also like
10 Quick And Healthy Low-Carb Snacks That'll Help You Ditch The Chips

Are you addicted to carbs? Here are some healthy low-carb snacks that will make you want to break up with those cookies and chips.

You're out and about running errands. Then, all of a sudden, hunger pangs strike!

What do you do? Perhaps your first instinct is to grab a snack for a quick energy boost, such as a candy bar, cookie, muffin, or chips. If you're trying to lose weight and keep fit, obviously none of these snacks will cut the mustard.

Thankfully, with a little bit of forethought, you can choose low-carb snacks at the grocery store that'll not only provide great nutritional value but also keep you on the right track health-wise.

Here are 10 best low carb snacks you can chow down when you need to keep those hunger pangs at bay.

1. Nuts

Nuts can be ideal no carb snacks. They contain healthy fat, fiber, and protein all in a single package and most are packed with nutrients.

But there two things to keep in mind when it comes to eating nuts:

Some nuts, like cashews, actually contain a sizable amount of carbs.
Some people find it difficult to stop when they're eating nuts.

Make a small pot every morning and gnaw at them all day. But don't eat too much as the carbs may soon pile up. Carefully monitor your portion sizes.

Eat lower carb nuts like almonds and macadamia. Steer clear of cashews.

2. Seeds

The most readily available seeds are pumpkin seeds and sunflower seeds. Chia seeds and flax seeds are other amazingly nutritious low carb snacks.

Almost all their carbs are in fiber form, which won't raise your blood sugar. And, as a rule, check the number of carbs in seeds when you buy some from the convenience store.

Store seeds in the fridge. Only take out the portion you want to eat at a time. If you carry them to work, use little snack-sized zip bags.

3. Deli Meat

Any cold piece of deli meat is good to have at hand. Leftover meatballs, leftover roast meat, sausages, bacon, etc. are all easy and healthy low-carb snacks.

Be sure to pick meat with minimal processing, like bacon with no sugar or honey, ham off the bone, salami/pepperoni with at least 98% meat or fat and minimal additives, and sausages with at least 85% meat.

4. Berries

Berries are an amazing source of antioxidants and vitamin C, which helps fight disease, low immunity, and aging.

Eat fresh berries, or suck on frozen ones. You can also add some coconut cream or full-fat cream.

Buy different kinds of these low carb sweet snacks to receive all the different properties and nutrients they offer.

5. Hard-Boiled Eggs

Keep some hard-boiled eggs in your freezer. They're a simple, convenient snack with a fair amount of fat and protein to keep your appetite under control.

Occasionally, you'll find hard-boiled eggs at your local convenience store. They're the ultimate snack, packed with vital vitamins, protein, and minerals. In fact, the egg white contains over half of the protein, along with vitamin C, lots of B vitamins, copper, iron, zinc, and selenium.

One big hard-boiled egg contains less than one trifling gram of carbs. Make sure to also eat the yolk as it contains all of the vitamins.

6. Raw Vegetables

Raw vegetable snack packs are becoming a pretty common sight in grocery stores.

Celery is a great choice with only a gram of carb in a 3-ounce serving. Meanwhile, three ounces of broccoli and carrot have 3 and 6 grams of carbs respectively.

You can dip your veg in peanut butter, low-fat or non-fat Greek yogurt, hummus, or low-fat cream cheese.

7. Beverages

It's never been easier to find a low-carb drink in the grocery store.

Some great virtually carb free snacks include diet soda (0 carbs), unsweetened coffee or tea (0 carbs), unsweetened vegetable juice (11 gm), plain low-fat milk (11 gm), and coconut water (9 gm of carbs).

Another great option is plain sparkling water, which can lessen your hunger until you get back home.

8. Kale Chips

Kale is a low-carb snack, so you can munch a bit more of this delicious green without actually going too fat with calories.

It's also nutrient-dense, and eating fewer carbs while keeping the micronutrients high is essential for your overall health.

For example, kale is loaded with B vitamins, which are crucial for converting carbs, proteins, and fats into energy. If you don't receive enough B vitamins, your metabolism gets into sloth mode.

To make simple and quick low carb chips, drizzle kale leaves with ultra virgin olive. Add some pepper and salt to taste. Bake for 10-15 minutes at a temperature of 350 degrees.

Remember, 100 gm of kale has just 8 gm of carbs and 4 gm of plant-based protein. Enjoy!

9. Greek Yogurt

Yogurt is a breakfast favorite for many of us, but it's also perfect for dessert. Greek yogurt is low in sugar and fat and full of protein, so long as you buy the unsweetened variety.

It'll keep you satisfied for several hours, making it an amazing snack. You can also sweeten Greek yogurt with cinnamon and add chia seeds for extra energy, fiber, and calcium.

Greek yogurt is basically high in flavor and low in carbs.

10. Hot Dogs

You can take this snack as a last resort if you don't find anything else to eat in the store. But make sure to chuck the bun! Regardless of the bad rap they've received, hot dogs are absolutely fine in a pinch, providing 2 gm of protein and just 2 gm of carbs.

Although high in cholesterol and sodium, hot dogs make for a much healthier snack than a store-bought brownie (21 gm of carbs) or a pack of potato chips if you're trying to eat healthily and stay in shape.

Final Verdict on Low-Carb Snacks

It's quite hard to stay healthy when your freezer is filled with chips, cookies, and donuts.

Instead of gorging on high-carb snacks that'll pile on the pounds, give these low-carb snacks a try. You can easily make them at home or get them at your local convenience store.

Our 9-week challenge can help transform your body from the inside out as you embrace healthy snacks instead of calorie-filled chips and cookies.

Our 21 Day Body Transformation Challenge combines diet and exercise to transform your look. If you want to turn heads for the right reasons, find out more here.

Tools of the Trade: 15 Must-Have Gym Accessories You Should Keep in Your Gym Bag

Are you just getting started in fitness? At least the kind of fitness that involves going to the gym or working with a trainer?

A lot of people never start because they feel intimidated. They feel like there's a workout learning curve and they don't want to feel silly. First of all – everyone looks silly at first and second, that's why you need a plan from respected trainers.

Once you get past the anxiety, you learn that there are gym accessories you need as well. But don't worry about figuring out what they are. We have thirteen essentials for you to throw in your bag below.

1. Gym Bag Dividers

If you're the kind of person who gets serious at the gym: like changes and showers out of their sweaty clothes after, then you need dividers or at least a gym bag with good pockets.

You don't want to be standing in the locker room hot and sweaty trying to find all the things you need to take to the shower. Instead, they should be in some sort of shower-friendly bag/kit.

Look for materials made out of mesh or netting, so if they get wet, the water can escape and dry. If they do get wet, wrap them in your used towel on your way home.

The towel will soak up any water and it won't get anything else in your bag wet.

Dividers or pockets are also great for shoes so that the dirty bottoms don't touch your other clothes. Ideally, you'll have gym shoes that you only wear in the gym – but there are germs indoor too.

2. Deodorant

Yes, this one seems like a no brainer, but we all know that person in the gym that forgets it. You should have a separate deodorant that only lives in your gym bag.

When you use it, put it right back in its little pocket. This way, you'll never be without.

But having deodorant on hand has another, less known use. If you forgot your chafe cream or you're starting to rub a blister, you can glide deodorant on.

For a blister-to-be, the best solution is duct tape. But aside from that, you can rub some deodorant on the skin (under your sock) where you're getting rubbed.

Some people like to rub deodorant on the outside of the sock over the spot, but that's your choice.

If this happens to you a lot or you're a bigger person (you're welcome here), look into Body Glide. It's a product made to prevent skin-on-skin chafing.

3. Hair Accessories

As long as you have hair, this point is for you. Whether that means a hairbrush, a comb, or both and some hair ties.

Being without a hair tie at the gym with long hair is only second to forgetting your headphones. A good trick to make sure you never forget them is to loop some around your water bottle.

Or, keep them around the base of your hairbrush. That way you'll have them at hand. You can also throw in bobby pins, dry shampoo, and headbands if you'd like.

For shorter hair, don't forget any styling products like gels.

4. Arnica Gel or Icy Hot

It happens to everyone — even us. You step wrong or you over-lift and you already know you'll be hurting tomorrow. Prep yourself and decrease the inflammation with some pain-relief gel.

Some people like the sensation of Tiger Balm or Icy Hot — while others hate it. If you don't want to tingle into tomorrow, try Arnica gel. It's a natural remedy for soreness (and bruises).

5. Cleansing Wipes

In a perfect world, you should have time to shower after a workout. But we don't live in that perfect world — do you? Many of us have to run off to another thing, lucky if we have time to change clothes.

Working out at home can help with the rush factor, but still, you shouldn't run around all sweaty and smelly. Throw both some face wipes and baby wipes in your gym bag.

Neutrogena has a great product for this use, their Grapefruit Cleansing Wipes. We love the smell and their effectiveness. The wipes have cleansers in them, so they shouldn't be used on sensitive body parts.

One of the most important places to wipe down (if you can't shower) after a workout, is your crotch. A soggy crotch creates a perfect environment for bacteria.

That's why our next item is on the list.

The baby wipes are perfect of wiping down those more sensitive areas and you can use them for all sorts of things too. Spill some protein powder in your bag? Now you have what you need to wipe it up.

6. Fresh Underwear

Yes, we said it. You should never, ever, stay in the same pants and underpants you just worked out in.

The yoga pants-type material most workout bottoms come in don't breathe. That means whatever sweat that gathers there during your workout, stays there.

If you don't change your underwear after a workout, you're more likely to get both yeast infections and UTI's.

Even if you didn't bring a whole new outfit, make sure you stash a few pairs of clean underwear in your bag in case you forget.

And men – it's not likely you'll get those annoying conditions, but it's still more sanitary to change after.

7. A Shaker Bottle

The two tips that follow this one aren't any good on their own. You can "dry scoop" your pre-workout, but it's not good for your taste buds (or lungs).

So, you want to make sure you have a good shaker bottle. The brand name Shaker Bottle came out around 2010. It has a little round ball in it which breaks up clumps of powder in liquid.

But there are other brands as well. The hurricane cup is a great one, as are bottles that have screens and shaker balls combined. You can find these at any large store near you.

Or check online if that's more your jam.

If you do both pre and post workout drinks, look for a bottle that has a powder container. They usually screw on the bottom of the cup.

That way you can mix your pre or post workout fresh once you get to the gym.

8. Pre-Workout Powder or Drink

There's one thing a lot of people don't realize they need when working out – pre-workout. Pre-workout is a powder made of proteins, vitamins and some caffeine – all things that help you blast through your reps.

Right now, BANG is the big name in pre-workout, but it changes every couple of months. People like BANG because it's low carb, which is great for people following the keto diet.

When you're looking for pre-workout, make sure you read reviews online first. Some brands put too much caffeine and people note feeling jittery and anxious, not motivated to get through their workout.

If you're jumping out of bed and running to the gym bright eyed and bushy tailed, then you can skip this. But if you're trying to get through a workout after work and you're already tired, try pre-workout.

The difference in your energy will surprise you.

9. Some Form of Protein (Post-Workout)

You need to eat protein within 20 minutes of finishing your workout. That's what your muscles and your body needs to "lock in" the muscles you just built.

And yes, even if you're not lifting large amounts, this applies to you too.

A lot of people take protein powder to the gym or keep it in their car for their way home, but that's not the only option.

You can throw some almonds or pre-packed snacks full of protein in your bag as well.

Along with your protein, some people like to take amino acids after they workout. They find that they're less sore the next day, so they can go just as hard as they did the day before.

You can look for those as post-workout or recovery drinks. Just make sure they have the essential amino acids in them before you buy.

10. The Right Shoes

We know that workout shoes are expensive, but think of them as a specialty item. Cross trainers are made/shaped differently than shoes meant for running.

And that's a good thing! When you're doing fast footwork, you don't want shoes that have a big or tall bottom part. Why? If you move side to side in those shoes, you have more chance of rolling your ankle by stepping sideways.

Another example: runners need a lot of cushioning in their shoes. They are literally pounding the pavement after all. If you're weight lifting, usually the gym floor (or your home carpet) is padded.

You don't need as much cushioning as those continuously hitting the pavement.

If you use our program, look for some minimalist cross-trainers. They're going to serve you best for the large range of exercises in our most popular programs.

11. Wireless Headphones

One of the best things about Bluetooth technology? Not having to be tied down to headphones in the gym. If you workout as hard as we do, you're always accidentally yanking one out or the other.

And it's annoying to feel that little bounce from the wires as you do cardio with headphones attached to your phone.

Go the route Google and Apple are already pushing people and invest in wireless headphones. The pair you choose shouldn't have too long of a cord connecting them if there's a cord at all.

Airbuds are the ideal solution, but they're expensive and get lost easily.

If you don't go the airbuds and look-alikes route, look for some that will hook over your ears. This will keep the buds in when you're really giving those moves everything you've got.

And hey, when you're done, wipe them down with a baby wipe to keep sweat and bacteria from building up on them. Good thing you already have those in your bag!

12. A Timer (or SmartWatch)

We already know that using some form of interval training is essential for burning fat. And to do interval training, you need some sort of timer.

Phones have timers, but they can be obnoxious to mess with and you can fall into looking-at-your-apps land. Instead, look for a smartwatch or fitness watch that has pre-set (or settable) timer/HIIT options.

These are also good to track your heart rate, potential calorie burn, and make sure you don't miss an important call while your phone is in your pocket.

Fitbit is the big brand name, but there are plenty of other good options.

13. Portable Phone Charger

The worst thing that could happen (okay, at least one of them) is that your phone dies before your workout. Now not only do you not have your notes or exercises, but you don't have any music.

Doing a hard workout without music isn't something we'd wish on even our worst enemies.

So, make sure you're never stuck in that position. Get a small portable charger and throw it in your bag. That way you have juice on the go.

And if you use it while you're working out – plug it into the car jack on your way home. That way you remember to grab it and it'll be charged next time you get out of the car.

Your Gym Accessories

Obviously, this list is going to change from person to person and from gym to gym. Maybe your gym doesn't even have showers, so you don't need to worry about that.

Or maybe you do all your workouts from home, in which case, there's a different set of things you need (like hand weights).

But those are the basic gym accessories, at least according to us.

Ready to get started with your new, perfectly packed gym bag? Click here.

12 Little-Known Weight Loss Facts You Should Embrace Today

Are you holding on to harmful myths about losing weight? They might be keeping you from being healthy. Here are 12 weight loss facts you should know today.

on Instagram The most underrated sentence on the internet today: Losing weight is hard.

Whether you're trying to lose a few extra pounds or a couple hundred, you're not alone. More than one-third of all adults in the U.S. are obese. Even kids are affected, 1 in 6 children are considered obese.

It's no secret that shedding those extra pounds is an arduous task. And with all of the misinformation floating around the web, it's easy to stray to the wrong path.

We're here to help you debunk some of those weight loss myths you've been told your whole life, and replace them with some cold, hard weight loss facts.

Read on if you're ready for some truth in your life.

Debunked: 4 Weight Loss Myths

Because everyone knows that everything you read on the internet is true…

That statement could not be further from the truth, my friend. Whether you were told that weight loss is all about willpower, or if you've ever thought that someone was healthy just because they are skinny, these common misconceptions will lead you down a very wrong path and could even lead to more weight gain.

Weight loss companies sporting supplements are multi-million dollar companies, and they feed off of these myths. While these lies may fool us, they don't fool our metabolisms.

Stop the lies, and get debunked.

1. Weight Loss is About Willpower

It's true in that willpower plays a huge role in weight loss, but it's not the whole story.

There are so many biological factors that play in a roll in obesity and weight loss. A number of medical conditions can cause obesity, such as PCOS, depression, or hypothyroidism. You can't pick your genetic code any more than you can pick whether you're obese or not.

If you're one of the millions of people affected by a medical condition causing obesity, no amount of willpower will help you lose the weight. Nothing that anyone can ever say to you will change that.

2. Fast Food is Always Bad

Just because it's fast doesn't mean it's bad.

It's about what you order, not where you order it. If you order a Big Mac, you're looking at about 800 calories, but why not order a salad? Just don't smother it in creamy ranch dressing.

For example, just a ranch dressing packet from McDonald's has 110 calories. Try using their low-fat balsamic vinaigrette dressing. Instead of 110, you're looking at about 35 calories.

Health consciousness awareness is booming, and fast food restaurants are trying to accommodate it. Many offer option like apples or wraps as healthier alternatives.

Fast food doesn't have to be unhealthy.

3. Thin People Are Healthy

Sure, obesity is a huge factor in heart disease, diabetes, and much more. But that doesn't mean that thin people are healthier. There are a lot of people that have naturally high metabolic rates, and those people tend to eat more trash food than someone with a slower metabolism.

With all that trash food tasting so good, it's easy to forget that your body needs real vitamins. This can lead to many disorders like anemia, depression, autoimmune disorders, and much more.

In the same way, just because someone is obese doesn't mean that they are not metabolically unhealthy. Fat cells are stored subcutaneously, meaning that they are stored under the skin. Some people have fat storage disorders, but that doesn't mean that the rest of their body isn't in top shape.

Learn what it actually means to be fit here in our podcast.

4. Diet Foods Are Good for You

It's easy to fall victim of the marketing scam that diet foods really are. Junk food is junk food, even if it says "diet" or "low calorie" on the packaging.

Product packaging is made to market, not to inform. The truth of it is, diet coke is just as bad for you as regular coke, just in a different way. Sugar-free as it may be, something has to be there to achieve that sweet taste we all love.

Check out our body transformation food section to learn more about finding healthy foods.

Now, the Weight Loss Facts: Top 12

Now that we've decluttered your mind of a few weight loss myths, let's talk about the facts. The main goal of losing weight is to boost your metabolism and limit your calorie intake. This doesn't mean you should quit eating, but it does mean that you shouldn't consume more calories than your body burns in a day.

These 12 facts are backed up with research and repeated studies to proven effectiveness.

1. Water Works

It's true what they say about water, it can help improve weight loss.

Research shows that drinking water can potentially boost your metabolic rate by 25-30%. Even drinking just half a liter of water can increase metabolism.

Some studies suggest that often times when you feel hungry, you're really just thirsty. Try drinking a bottle of water before you pick up the snack. If you're still hungry in about 5 minutes, go for the snack.

2. Keep Drinking Coffee

Forget everything you've been told about ditching your morning coffee. It's not that coffee that's bad for you, it's the creamer and sugar.

Coffee is packed with antioxidants and is fantastic for your gut health. Research even suggests that your morning cup of joe can increase your metabolism by 10-29%, effectively helping you burn more calories.

It's time to break up with your creamer, not your coffee.

3. Green Tea Boosts Metabolism

Similar to coffee, green tea is a great metabolism booster. Green tea contains small amounts of caffeine and something called catechins. Together, these chemicals work synergistically to battle excess fat cells.

Drink a cup of green tea in the morning if you're not a coffee person, or try a green tea vitamin with breakfast.

4. Intermittent Fasting Is a Real Thing

Fasting is a popular weight loss technique, however, many people misunderstand it. Fasting is not meant for you to just stop eating. This leads to the belief that the less you eat, the less you way (which is totally false).

Intermittent fasting is intended to boost your metabolism. When your body gets used to a particular pattern, the metabolism can slow down and essentially go into a resting state. Change things up by intermittent fasting.

A popular fasting technique is 8/16, where you snack for 8 hours and then fast for 16.

5. Eat Less Refined Carbs

Carbs are not bad. I repeat, carbs are not bad.

What's bad for you are refined carbs.

Refined carbs are things like bread, pasta, bagels. Too many refined carbs can result in blood sugar spikes.

Whole carbs are very different from refined carbs. Whole cards are unprocessed and are found in things like oats, bananas, oranges, and even beats.

When your body has a blood sugar spike, your pancreas goes into overdrive creating insulin in an attempt to counteract the blood glucose levels. Over time, this can lead to pancreatic damage and diabetes.

6. Muscle Weighs More than Fat

The purpose of this fact is not to help you lose weight, but to remind you that even though the sale doesn't change, that doesn't mean your BMI isn't decreasing.

If you're including regular workouts with your diet, which you should be, then you're likely gaining muscle mass. Remember that muscle weighs more than fat, so if it seems like you're gaining weight, there's no need to fret.

The weight you are gaining is from muscle cells replacing fat cells. The scale usually goes up before it goes down.

7. Vitamin D is a Suspect for Weight Loss

We all know that vitamin D is great for bone health, but it has many more benefits.

Vitamin D is necessary for your body to even digest and absorb other vitamins. With proper vitamin D consumption, you can better absorb vitamins and in turn boost your immune system and metabolic rate.

One study found that people who have a vitamin D deficiency were more prone to obesity.

8. Men Tend to Have a Higher Metabolism

Men irritate women enough as it is, but this is one more reason. Men tend to have a higher metabolism than women.

Why?

Because men tend to have more muscle mass and more testosterone than women. Both of these are contributing factors to the body's metabolic rate.

One study showed that when men and women who were placed on the same weight loss regimen, the men lost nearly twice as much as the women.

9. You Can't Just Diet, You Have to Exercise

We mentioned earlier that muscle weighs more than fat, and that you should definitely be working regular exercise into your diet.

The reason low-calorie diets work is that the body starts using stored fat cells as an energy source. What most people don't realize, though, is that the body will also start using muscle cells as an energy source. When you're on a low-calorie diet, it's critical to incorporate exercise into your daily routine to avoid muscle loss.

10. Eating Slower Can Help You Feel Full Faster

This one may sound a bit dumb, but we promise there's research to back it up.

When you chew your food more slowly, your brain has more time to accurately register your hunger levels. This can help you feel full faster, and in turn, eat fewer calories.

A research study that was done on 30 healthy women showed that eating slowly lead to decreases in their energy intake.

11. Eating Spicy Foods Can Help

Do you have a liking to spicy foods?

Peppers contain something called capsaicin oil. The oil has shown to boost your metabolism when eaten in certain doses. This study showed that when eaten in a high enough dose, the capsaicin oil actually burned about 10 more calories per meal.

Fun Fact: Capsaicin oil is what gives the food it's spiciness. The capsaicin oil binds with temperature receptors in your mouth and throat, effectively tricking your brain into thinking you've put something 'hot' in your mouth. This is the same reason why mint gum makes your mouth feel cold.

12. Sleeping is More Important Than You Think

At the end of the day, there's sleep. A poor sleep schedule is strongly related to weight gain.

Studies have shown that people with deprivation are more prone to weight gain.

See, when you sleep, your body rests and resets itself. Sleeping renews your energy. When you have poor sleeping habits, your body doesn't get the chance to renew its energy so it requires more calories.

Lack of sleep disrupts the hormones that control your appetite, ghrelin being one of them, causing you to feel hungrier more often. That's the reason behind you craving sugar and simple carbohydrates when you're sleep deprived. They give you short bursts of energy- which your body needs.

However, neither of them will give you sustained energy and you'll find yourself hungry and tired again in about an hour.

All in All, Just Don't Lose Yourself

Most of us want to lose weight, whether its 10 pounds or 100 pounds. The reality is that there are healthy and unhealthy ways to do it.

Making small lifestyle changes is the healthier way to shred any unwanted weight and we hope you got the information you need with these weight loss facts.

If you're interested in adding exercise to your daily routine, try our 9-week challenge. Your personal coach will guide you through fitness exercises and even help you create a meal plan that works for you.

Or if you're just interested in learning more about us, check out this short video.

Most importantly, no matter what anyone says, just be you. Remember, your weight measures your gravitational pull, not your worth. Follow us on Instagram so you get a little bit of motivation every day!