Keep It Simple: How to Apply the 80/20 Rule to Your Healthy Lifestyle Design
Are you tired of feeling guilty for "cheating" on your diet?
Does the guilt cause you then to overeat for several days afterward which sabotages some of your progress?
Are you looking for an easier way to manage your healthy lifestyle choices? So you can stay on track and finally meet (or maintain) your weight and fitness goals?
If so, then applying the 80/20 rule to your diet and exercise plans may be the right fit for you.
What Is the 80/20 Rule?
The 80/20 rule comes from the famous Pareto principle that 80% of the effects come from 20% of the causes.  While this originally related to the distribution of wealth in Italy, it's now being applied to other things, including healthy lifestyle choices.
By following the 80-20 rule, you will focus on eating well and exercising 80% of the time. For example, eating well and working out during the week and indulging (a bit) on the weekend. Or, if you tend to go out with your coworkers for lunch on Friday or out with your friends on Friday night, perhaps your indulging days could be Friday and Saturday. The choice is yours.
In short, it doesn't matter which times/meals you choose to have as your 20% indulging time, you need to keep it under 20% of the time.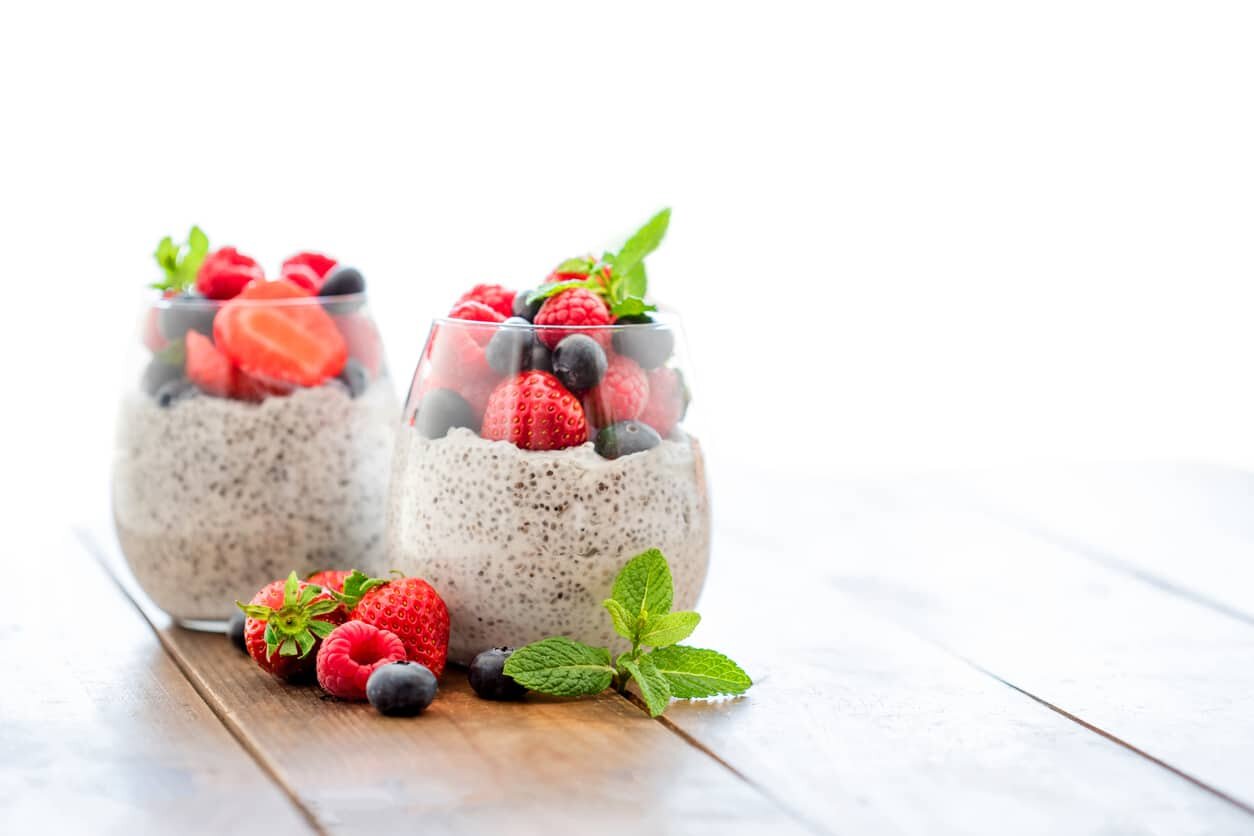 What Can You Eat Following the 80-20 Rule?
For the majority (80%) of the time, you should focus on eating healthy, nutritious foods.
This includes a low-calorie breakfast, packed with protein and fiber to keep you full longer and fight off the desire to snack (or eat those bagels one of your coworkers loves to bring to the office). By limiting your calories at breakfast, you start your day off on the right foot.
Lunch and dinner options can vary widely depending on your personal preferences. Focus on whole foods that offer a variety of nutrients: lean proteins, whole grains, and veggies and fruits chosen from the colors of the rainbow.
For snacks, choose foods like nuts, yogurt, fruits or veggies with hummus or salsa.
During your 20% "indulging" time, try to choose things you really enjoy. Don't grab the first sweet or salty snack that comes your way. Make it something you have been craving all week or that you don't want to live without.
Keep in mind that this doesn't mean you get to eat an entire pizza or a whole pint of ice cream.
While following the 80/20 rule, as with any dietary plan, practicing portion control is a key factor for success.
How Much Exercise Do You Need to Do?
The experts say the average adult should do 2 1/2 hours of moderate activity per week and do muscle-building exercises at least 2 days per week.
This equates to a minimum of a half-hour each day (Monday through Friday) and a weight training session two days a week.
Or, if you prefer or your schedule doesn't allow time every workday, you can add some time to your workouts and cut the sessions down to a few days per week.
How you choose to get your half-hour of "moderate activity" is up to you.
Walking at a rate where you are breathing harder than normal but can still talk well enough to keep up a conversation works fine.
Of course, biking, rollerskating, dancing, running, or any other kind of physical activity you enjoy works just fine, too!
Many may find keeping an exercise log beneficial in making sure they get the right amount of each type of exercise each week.
You just need to get moving. Your heart and body will thank you!
Give the 80/20 Rule a Try
Try following the 80-20 rule diet for a few weeks and see how great you'll feel. Say goodbye to guilt and not having flexibility in your healthy lifestyle choices. Losing weight and staying fit doesn't have to be complicated.
The right mindset doesn't hurt either. For more about that, here's a podcast about how to maintain the right mindset to succeed following the 80/20 rule.
You Might also like
The Most Important Meal of the Day: 10 Delicious Low-Cal Breakfast Ideas You Need to Try

Are you one of the 43% of Americans who are actively trying to make healthier choices in their lifestyle? If you are, you also might be in the 80% of people who believe that eating a healthy diet requires you to make sacrifices.

While you might not be able to eat a daily McMuffin or indulge in bacon fat eggs loaded with cheese and a side of oily hashbrowns, that doesn't mean you have to sacrifice delicious meals while also eating healthier foods.

It might sound too good to be true that you can still eat nutritious low-calorie breakfasts to help with weight loss that taste anything but low calorie.

But it can be done with a bit of meal prep and trying out different recipes that work for you and your taste preferences.

Don't believe us? Well, get ready to be proved wrong. This list of our 10 favorite low cal breakfast ideas and recipes is going to make you a believer.

Thinking of Skipping Breakfast Altogether? Think Again

You might be thinking to yourself that it's better to save on calories by skipping breakfast altogether. But, did you know that skipping breakfast has been linked to an increased risk of heart disease, type 2 diabetes, and obesity/weight gain?

There's a reason that breakfast is known as the most important meal of the day. Scientists believe that getting those essential nutrients and energy from food in the morning is crucial to regulating your hunger throughout the day.

Think about it from your own personal experience: when you skip breakfast, aren't you starving by lunchtime? Aren't you more likely to overeat or overindulge on snacks or at your next meal because you're so hungry from not eating in the morning?

Not eating breakfast can also hurt your overall energy levels and mental performance throughout the day.

You'll feel tired, unmotivated, a lack of concentration, etc. You also won't have the energy to exercise, which is a crucial part of a weight loss journey.

Now that we've hopefully convinced you to stop skipping your morning meal, let's get into some delicious recipes you can try out without going over on your allotted calories.

1. Fruit Protein Smoothie

Not everyone has the biggest appetite in the morning, which can lead to the desire to skip breakfast. But since you now know that you shouldn't do that, even those who can't stomach solid foods in the morning will be able to get the right start with a fruit and protein smoothie.

Studies show that eating protein in the morning can ward off hunger pangs, keep you feeling fuller for longer, and fight off cravings you might have for not-so-healthy foods (looking at you, office donuts).

Loading your smoothies with healthy fruits adds to your daily fiber intake, which can also help keep you full until your next meal, all while staying super low in calories.

Try out this recipe:

1/4 cup of frozen blueberries
1/4 cup of frozen raspberries
1 small container of non-fat yogurt
1/2 cup of milk (either skim, almond, or soy)
1 scoop protein powder

This will make a delicious smoothie that's filling, nutritious, and under 300 calories!

2. Poached Egg Over Toast

Eggs are another excellent protein source to try out in the morning. They're packed with protein, selenium, healthy fats, and healthy cholesterol. They're also naturally low in calories: one large egg is only about 80 calories.

To avoid adding any extra unhealthy calories, don't cook the eggs in butter or oil. You can cook it on a non-stick pan or with zero calorie spray, or you could try poaching or hard/soft boiling it.

Throw two large eggs over a piece of high-fiber multigrain toast, a little bit of hot sauce, and a cup of coffee, and you have a simple and easy low-calorie breakfast that will keep you full and focused.

3. Yogurt and Fruit Parfait

As with both protein smoothies and eggs, yogurt is a high-protein option to add to your breakfast recipe arsenal.

One study showed that people who ate yogurt throughout the week had a lower chance of being overweight or obese. The same study found these results were amplified when those people also ate diets high in fruit.

So combine the two by adding together a container of your favorite yogurt (Greek yogurt is highest in protein!) with some berries and bananas. You can also add in some healthy granola or nuts if you feel like you need to add a bit more substance to the meal.

Really want to cut down on your calories? Opt for plain yogurt with no added sugar and let the natural sugars in the fruit provide the sweetness.

4. Nut Butter, Banana, and Chia Seeds, Oh My!

This breakfast combines three "super breakfast foods" into one amazing meal.

Let's start with bananas. Bananas are super high in fiber while also being low in calories. Fiber, as we mentioned before, can help ward off cravings and keep you feeling full for longer.

Studies also show adding fruit like bananas into your diet is strongly correlated with weight loss.

Chia seeds are also high in fiber, giving the same benefits we've gone over. But, they also have the unique quality of absorbancy. Chia seeds absorb liquid and expand after you consume them.

This will make you feel fuller. These tiny seeds are also high in protein and reduce levels of the "hunger hormone", ghrelin.

Lastly, your favorite nut butter, whether that's peanut butter, almond butter, cashew butter, or whatever, is going to be packed with protein and healthy fats. While nut butter is high in calories, you only need a tiny amount, so it shouldn't overload this recipe.

Take a small amount of nut butter, spread it on a slice of toast, and top it with sliced bananas and chia seeds for the perfect balanced breakfast.

5. Apple Cinnamon Oat Bran Muffin

We bet you thought that you'd have to give up all breakfast pastries to stay low cal in the morning, didn't you?

But these apple cinnamon oat bran muffins are only a little over 120 calories per muffin. They're also packed with protein, glycemic controlling oatmeal and bran, and fiber.

Spread a bit of nut butter or healthy jam on these muffins as you go for a filling and delicious breakfast.

6. Loaded Veggie Omelet

Let's give you another savory option after giving almost only sweet ones. Omelets are notorious for getting unhealthy: remember that huge plate-sized one from your favorite dinner that oozed cheese and oil?

Yeah, this isn't that. It's just as delicious though and probably 1000 times healthier.

You'll need:

Two large eggs
Zero calorie cooking spray
Diced onion
Mixed peppers
1/2 cup chopped broccoli
1/4 cup sliced mushrooms
1/2 cup spinach

All of these veggies are going to add very few calories but plenty of volume and nutrients to this meal. That combined with the eggs is going to keep you full for just around 300 calories.

First, throw the spinach into the pan to wilt. Once it's reduced in size, add in the mushrooms and onion to cook down. Once the onions are translucent, add in the rest of the veggies and season with salt and pepper.

Lastly, add in your whisked eggs and cook everything into an omelet form. Season as you go with some salt and pepper. Dill is another great seasoning to add to eggs.

Top it off with some of your favorite hot sauce, and you have a large and filling breakfast that low in calories that also won't make you feel gross the rest of the day like your old diner favorite probably will.

7. Sweet Potato Breakfast Burrito

This breakfast burrito is packed with food, you'll be shocked to learn that the entire thing is only around 300 calories.

The protein comes from both egg whites and black beans. The black beans are also high in fiber, which you know by now is beneficial for low-calorie breakfasts to stay filling.

Sweet potatoes are high in fiber and have been shown to help regulate sugar levels. They also have healthy carbs that boost your energy and can help you burn calories in between meals. The avocado in this adds the perfect amount of creaminess along with healthy fats.

Here's your ingredient list:

1 low carb whole wheat tortilla
1 large egg (separated white from the yolk)
1/2 of a sweet potato
2 teaspoons enchilada sauce
Cumin, salt, and pepper to taste
Hot sauce (optional)
1/4 avocado diced
1/4 cup of canned black beans, rinsed

Start by microwaving the sweet potato for around 5 minutes, or until it's soft. Remove, separate the flesh from the skin, and mash in a bowl.

Next, beat your egg whites. Add to a pan over medium heat. While the eggs cook, combine your beans and all of your spices in a bowl.

Once the eggs are cooked, remove them from the pan.

Warm your tortilla, and get to burrito making! Add the eggs, potato, avocado, and bean mixture altogether. Before rolling the burrito, add in your enchilada and/or hot sauce.

This goes great with salsa and sour cream. To avoid the calories of sour cream, try plain Greek yogurt for low fat, lower calories, and a boost of protein!

8. Whole Wheat Oatmeal Pancakes

Pancakes are another breakfast favorite you probably thought you'd never see again on a low-calorie diet. As with the muffin, you (fortunately) thought wrong!

This recipe from Sally's Baking Addiction is only 122 calories per pancake. Load two of them up with strawberries, bananas, a bit of peanut butter, and a dash of maple syrup for a breakfast that feels indulgent but still is only about 300 calories.

These pancakes are also filled with excellent sources of protein and fiber. The oatmeal in it has been linked to balancing blood sugar levels, maintaining fullness, reducing appetite, and helping your cardiovascular health.

9. Bacon, Egg, and Cheese Sandwich

Let's end with a staple: the bacon, egg, and cheese sandwich. Are you surprised to see both bacon and cheese on a list of low cal breakfast ideas?

Well, so are we. Both bacon and cheese are usually high in harmful fat and cholesterol. However, this recipe uses lean turkey bacon that's low in fat and high in delicious protein.

It also uses fat-free cheese to keep the fat, and the calories, low while also giving you the delicious bacon cheesy goodness we all crave once in a while.

In total, this yummy and easy to make breakfast sandwich is only around 200 calories. Beef it up with a slice of avocado to add a bit more pizzazz, or keep in simple and plain with a side of berries.

Low Cal Breakfast Ideas to Start Your Day Right

No matter what type of breakfast you crave, you can find at least an idea of what you should eat right here on this list.

Sweet or savory, hot or cold, each one of these low cal breakfast ideas will provide you with key energy and nutrients you need without the excessive calories that traditional breakfasts can bring.

And with the variety you see here, perhaps it gives you a bit more confidence that you can maintain a low calorie and nutritious diet without getting bored or only eating dull and bland salads for every meal.

These meals are also quick and easy to make, so you don't have any excuse not to try them out!

While weight loss and staying healthy doesn't seem as quick and easy as these recipes, it can be. Try out our 9-week program to see fast results getting you closer to your dream body with each day!

Contact us with any questions or to get for more information to get started.

Gym Or Home Workout: Which Type Of Routine Suits You Best?

Are you happy working out at home, or do you have to be among others as you get toned? Here's how you figure out whether you're a gym or home workout person.

Many people ask themselves whether they should choose a gym or home workout. They may have limited budgets or time, or strict ideas on what they need from their exercise regimen.

If you are weighing the pros and cons of gyms vs. home for your fitness schedule,  there are many factors to take into account. Not only should you think about what kinds of movement you prefer, but you should also think about what motivates you and what inhibits you. You want to choose the best way possible to stick with your program!

Here are 15 questions to ask yourself to determine the right fitness regimen for you.

1. Do You Need The Presence of Others?

It's hard to slack off and watch TV at the gym.  The presence of other people with similar health goals can be motivating.

There is also a healthy competitive spirit at the gym. By measuring your progress against others, you may push yourself more to work harder.

If you thrive on the opinions of others to get moving, you may wish to exercise at a gym instead of at home.

2. Have You Recently Had a Baby?

If you have recently had a baby, you are probably juggling the urge to get rid of the baby fat with exhaustion, child care, and breastfeeding. Getting out of the house may be more of a challenge than it's worth.

In this case, you may want to start exercising in the privacy of your own home. You will be able to jump up if the baby cries, and you won't have to compare yourself to a lot of skinny minnies in spandex.

On the other hand, if your gym has babysitting services, going out to work out can be a much-needed break for new moms.

3. Do You Work Irregular Hours?

Maybe you work the late shift and get home in the middle of the night. Maybe you need to jump in transglobal calls at odd hours. It can be hard to schedule training at the gym when real life and work worries get in the way. Not all gyms are open 24 hours a day, either.

Some people's careers are so demanding and time-consuming that it is hard to schedule any time during the week to get to the gym. When they get home, they may just want to collapse. For these people, maybe a weekend routine or activity is best.

If you are simply too busy to be able to commit to a daily routine at a gym, you can make sure you have an inviting place to work out at home whenever possible. Invest in a treadmill, stationary bike or a set of free weights and keep them in your study or garage.

That way, you can pick up the weights or jump on the treadmill at any time you have the energy, day or night.

4. Are You Shy About Your Appearance?

Maybe you don't like your current weight. Maybe you are ashamed at how little muscle you have in your arms and legs, and you want to bulk up more.

Going to the gym can be intimidating for people who are inhibited about how they look. They may refuse to go at all, which of course is antithetical to the goal of getting on a fitness regime.

If you are low in confidence about your physical body, start off with an at-home fitness program. You can lose weight and get into shape with exercises or even a private trainer. You will start gaining self-esteem in no time.

5. Do You Have Young Kids at Home?

It can be difficult and expensive to get to a gym when you are taking care of small children. Even though some health clubs have child care, your kids may have other ideas.  Some children enjoy the playgroup at sports clubs and other venues, and some would rather relax in the comfort of their own houses.

Exercising at home allows you to save on babysitting while keeping an eye on the youngsters upstairs. You are also setting a good example,  that health is an important priority in your family. They may even want to join you!

6. Do You Need to Get Out of the House?

If you are a stay-at-home mom or you work remotely, you may realize that some days you never leave the house! Signing up for a gym or fitness classes can force you to leave your abode. That's good for not only your physical but your mental health.

A change of scenery can also be inspiring. A different environment plus exercise for even 30 minutes per day can clear your mind and reset your attitude if you are otherwise housebound.

7. Do You Work Out with Your Partner?

If you like to work out as a couple,  your decision of gym or home may depend on your partner's preferences. You can work out either place, so long as you agree.

Working out with a spouse or friend can push you when your energy flags,  and pass the time if you get bored. They can inspire you. They can also annoy you-which is actually another great method of motivation!

Gyms sometimes also offer family memberships so you might be able to save some money as well.

8. Do You Want to Meet New People?

If you lead an isolated lifestyle or have moved to a new location, you may want to spend your free time meeting new people.  The gym is the new singles bar, church or community center.

Many gyms organize meetups on weekends like hikes, softball games and other healthy excursions. There are even more casual ways to meet people, like at the juice bar after your work out. You will have an opportunity to meet people with similar health goals.

If you have friends at the gym, you are also more likely to return on a continuous basis. Fitness can become one of just many shared fun times.

9. Are You Trying to Lose Weight?

Overweight people are sometimes embarrassed to start working out in front of others who may be more fit. Although everyone will tell you not to worry, if it prevents you from showing up it is a problem.

Some gyms are focused on weight loss and are more likely to have a clientele with goals similar to yours. Alternatively, sometimes you will have more luck with the initial fitness push when you start working out at home.

After a little time with regular exercise and good nutrition, you may start to feel confident enough to integrate some group activities into your regimen. Many gym rats started out as overweight: they will describe to you how they used to hate going to the gym, and now they love it!

10. Do You Have Special Physical Needs?

Maybe you are recovering from an injury. Maybe you have a sensitive back or a sore shoulder. Maybe you are developing arthritis or other age-related weakness.

If you have special circumstances which might risk your well being, you are better off working out at a gym or at home with a personal trainer. You need guidance on the right kinds of exercises to do to prevent you from hurting yourself.

A professional coach or physical therapist can guide you in ways that strengthen the body part in question without risk of additional injury or strain. They can spot you if you are hesitant about certain moves.

11. Do You Like A Certain Kind of Music?

Some gyms blast loud music non-stop. You may love that! Or it might send you screaming for the hills.

You can always wear headphones if you like a specific kind of music to get you going or to block out the noise of others. However, if you prefer to blast Gregorian chants first thing in the morning while doing your sit-ups, you may be better off in the privacy of your own home.

12. Are You On A Strict Budget?

Gyms vary widely in price depending on the services they offer and the location. There are fancy gyms with pools and spas, located in high-end real estate markets, where the monthly membership fees can be high. There are also plain nuts-and-bolts gyms which just provide the basics.

Working out at home can be more cost effective because you save yourself those high monthly fees. However, paying for something sometimes ensures that you actually do it.

If you want to save some bucks, working out at home is a great option so long as you actually stick with the program. One alternative is to hire a coach to come in once per week to create a program you adhere to the rest of the time. They will check up on your progress and adjust your routine as you improve.

13. Do You Need Extra Encouragement?

Sometimes when you work out alone you can just give up. If you get tired or it hurts, there is no reason to keep going! And the refrigerator is just inches away, full of enticing snacks…

If you are pushing through an aerobics class at the gym, the teacher is probably hollering words of encouragement throughout. If you are bench pressing an extra heavy weight in the gym and you are struggling, the words of encouragement from the trainer and your fellow gym members can make all the difference.

Working out with people gives us an extra kick. It's often too easy to throw in the towel when you are home alone, unless you have a coach by your side urging you to do your best.

14. Do You Crave Variety?

Boredom is a big enemy of fitness. Some people need to shake it up often, or else they just get bored and quit.

If you choose a gym and you are inclined towards boredom, make sure there are lots of different activities. Do they offer a range of fitness classes like Pilates, yoga, and TRX? Do they have a pool, tennis courts or cycling?

If you are working out at home,  shake it up. Go for hikes or run outside in nice weather. Use videotapes of different workouts and change your soundtrack often. You can even work out in different rooms of the house.

Changing your exercise routine is not only good for you mentally, but it is good for you physically. It is healthy to work out different muscle groups and alternate between endurance, cardio, and weight training.

15. Do You Want Nutritional Advice?

Most exercise programs work best when they are supplemented by a diet. You will find many different opinions on the best diet plan for your specific goal: to lose weight, build muscle, or address specific health issues.

If you decide you would be happier at a gym, choose one with someone on staff who can help guide your nutritional regimen as well as your exercise program. Many trainers and coaches can advise on specific diets, foods to avoid, and perfect portions. Other gyms even sell nutritional supplements and other items which are better for you than snacking on junk food at home.

If you are working out at home, you can research the many resources available which advise on the best methods to achieve your nutritional goals. You might also work with a coach who is also educated on diet.

Gym or Home Workout? Either or Both May Work For You

If you are trying to decide whether the gym or home workout is right for you,  you need to look at your personal preferences, goals, and priorities. But be flexible! Your life may evolve over time.

You may want to go to a gym after working out at home for a few months and losing weight. Your child will soon be old enough to want to participate in a playgroup. You may learn ways to go through your circuit at the gym quickly and efficiently in a way that works with your tight schedule.

Whatever you decide, there is always an option which will work with your specific lifestyle, family, and budget. The important thing is to just do it.

For more information on working out and living right, check out our blog.

How to Use Fitness Challenges to Overcome Weight Loss Plateaus

Even the best-laid plans can falter.

Weight-loss plateaus happen to virtually everyone who is trying to lose weight. At some point, you may well find that your own progress has stalled, even if you're continuing to exercise and eat well. Such plateaus are extremely common and are no cause for despair.

All it takes to get your body over the hurdle is the right push. It's not just about physiology, but also psychology. You may be experiencing a plateau because you have simply run out of the motivation required to reach your fitness goals.

This is also a very common experience and nothing to be ashamed of. Again, all you need is a jolt to get you going again. One of the best ways to jumpstart your fitness journey is with a fitness workout challenge.

A challenge with a strict time limit and structure, such as a 30-day challenge, is the ideal way to get things going again. Here are the very best fitness challenges to help you overcome your weight loss plateau.

30-Day Full Body Fitness Challenges

If you really need to feel the burn, then you need a full body custom workout plan to reignite every muscle in your body.

There are many effective ways to do this, but the most popular ones involve you dedicated each day of the week to a different body part, with one day off for rest.

So Monday would be your lower body day, Tuesday your upper body, Wednesday your cross-fit, and so on.

30-Day Cleanse Challenges

One sure-fire way to get your weight loss back on track is with a 30-day cleanse. There are countless ones to choose from, from paid programs like The Clean Program and ones you can easily do yourself, such as the Master Cleanse.

If you're on a high-protein diet or are bulking up, certain types of cleanses are best avoided until you can gradually adjust your diet. Alternatively, there are a number of high-protein cleanses which will whip you into shape.

30-Day Ab Challenges

Sometimes the most effective workout challenges are those with a visible and tangible goal at the end. Telling yourself you want to get shredded within a month is a powerful visual motivator that will jump-start your weight loss journey in a heartbeat.

There are several highly-recommended ab challenges you can undertake without having to spend a single penny. Try the 30-day ab challenge app to start with, so you can game-if your weight loss and push yourself to the finish line.

30-Day Squat Challenges

This one is especially popular with the ladies, for good reason. Workout routines that make you look and feel good in a rapidly short period of time are few and far between.

The simplicity and ease of most squat challenges are a key part of their appeal and a great way to build up your motivation again.

Start off with just a few squats and keep building until you're doing hundreds a day by the end on the month.

Learn More

It takes more than fitness challenges to reach the finish line and achieve the body of your dreams. You need support, expertise, and discipline to ensure your body is the very best it can be.

If you want the support and information you need to reach the top, don't hesitate to get in touch with us today. We're here to get you on track – your success is our mission.