Keep It Simple: How to Apply the 80/20 Rule to Your Everyday Living
Are you tired of feeling guilty for "cheating" on your diet?
Does the guilt cause you then to overeat for several days afterward which sabotages some of your progress?
Are you looking for an easier way to manage your healthy lifestyle choices? So you can stay on track and finally meet (or maintain) your weight and fitness goals?
If so, then applying the 80/20 rule to your diet and exercise plans may be the right fit for you.
What Is the 80/20 Rule?
The 80/20 rule comes from the famous Pareto principle that 80% of the effects come from 20% of the causes.  While this originally related to the distribution of wealth in Italy, it's now being applied to other things, including healthy lifestyle choices.
By following the 80-20 rule, you will focus on eating well and exercising 80% of the time. For example, eating well and working out during the week, and indulging (a bit) on the weekend. Or, if you tend to go out with your coworkers for lunch on Friday or out with your friends on Friday night, perhaps your indulging days could be Friday and Saturday. The choice is yours.
In short, it doesn't matter which times/meals you choose to have as your 20% indulging time, you need to keep it under 20% of the time.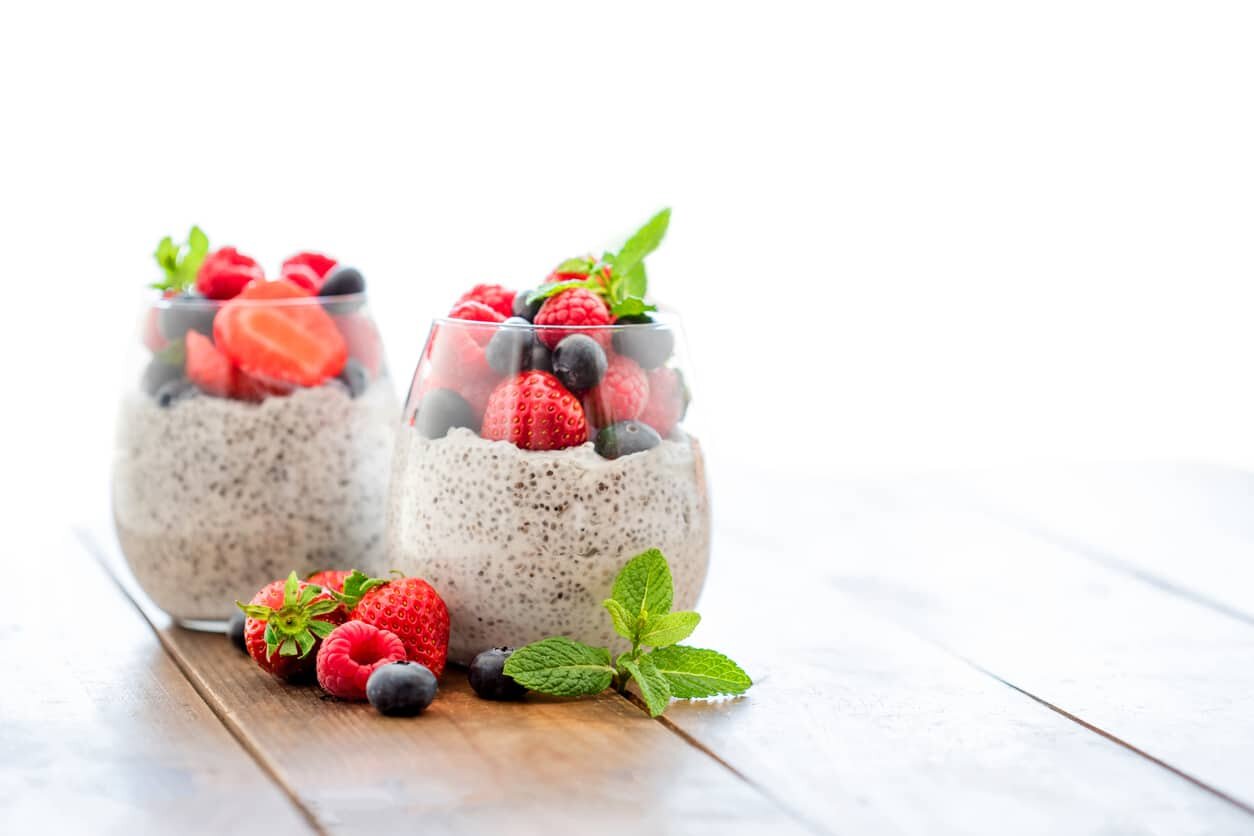 What Can You Eat Following the 80-20 Rule?
For the majority (80%) of the time, you should focus on eating healthy, nutritious foods.
This includes a low-calorie breakfast, packed with protein and fiber to keep you full longer and fight off the desire to snack (or eat those bagels one of your coworkers loves to bring to the office). By limiting your calories at breakfast, you start your day off on the right foot.
Lunch and dinner options can vary widely depending on your personal preferences. Focus on whole foods that offer a variety of nutrients: lean proteins, whole grains, and veggies and fruits chosen from the colors of the rainbow.
For snacks, choose foods like nuts, yogurt, fruits or veggies with hummus or salsa.
During your 20% "indulging" time, try to choose things you really enjoy. Don't grab the first sweet or salty snack that comes your way. Make it something you have been craving all week or that you don't want to live without.
Keep in mind that this doesn't mean you get to eat an entire pizza or a whole pint of ice cream.
While following the 80/20 rule, as with any dietary plan, practicing portion control is a key factor for success.
How Much Exercise Do You Need to Do?
The experts say the average adult should do 2 1/2 hours of moderate activity per week and do muscle-building exercises at least 2 days per week.
This equates to a minimum of a half-hour each day (Monday through Friday) and a weight training session two days a week.
Or, if you prefer or your schedule doesn't allow time every workday, you can add some time to your workouts and cut the sessions down to a few days per week.
How you choose to get your half-hour of "moderate activity" is up to you.
Walking at a rate where you are breathing harder than normal but can still talk well enough to keep up a conversation works fine.
Of course, biking, rollerskating, dancing, running, or any other kind of physical activity you enjoy works just fine, too!
Many may find keeping an exercise log beneficial in making sure they get the right amount of each type of exercise each week.
You just need to get moving. Your heart and body will thank you!
How Can I Live Better in 2021?
It's important to start and maintain a healthier diet. Remember to eat fruits and vegetables, nuts, and grains that will give you energy throughout your day.
How to Maintain a Healthy Lifestyle
Eat more fruits and vegetables and eat fewer carbohydrates, reduce sodium intake as well as bad fats. No need to eat junk food and avoid sugar.
What Are Healthy Lifestyle Examples?
1. Sleep more.
2. Strive to workout at least once per day.
3. Consume more Vegetables.
4. Consume more whole-grain foods and cereals (the less processed, the better).
5. Avoid tobacco and alcohol.
6. Maintain a positive, happy view of life.
Give the 80/20 Rule a Try
Try following the 80-20 rule diet for a few weeks and see how great you'll feel. Say goodbye to guilt and not having flexibility in your healthy lifestyle choices. Losing weight and staying fit doesn't have to be complicated.
The right mindset doesn't hurt either. For more about that, here's a podcast about how to maintain the right mindset to succeed following the 80/20 rule.

You Might also like
The Most Important Meal of the Day: 10 Delicious Low-Cal Breakfast Ideas You Need to Try

Are you one of the 43% of Americans who are actively trying to make healthier choices in their lifestyle? If you are, you also might be in the 80% of people who believe that eating a healthy diet requires you to make sacrifices.

While you might not be able to eat a daily McMuffin or indulge in bacon fat eggs loaded with cheese and a side of oily hashbrowns, that doesn't mean you have to sacrifice delicious meals while also eating healthier foods.

It might sound too good to be true that you can still eat nutritious low-calorie breakfasts to help with weight loss that taste anything but low calorie.

But it can be done with a bit of meal prep and trying out different recipes that work for you and your taste preferences.

Don't believe us? Well, get ready to be proved wrong. This list of our 10 favorite low cal breakfast ideas and recipes is going to make you a believer.

Thinking of Skipping Breakfast Altogether? Think Again

You might be thinking to yourself that it's better to save on calories by skipping breakfast altogether. But, did you know that skipping breakfast has been linked to an increased risk of heart disease, type 2 diabetes, and obesity/weight gain?

There's a reason that breakfast is known as the most important meal of the day. Scientists believe that getting those essential nutrients and energy from food in the morning is crucial to regulating your hunger throughout the day.

Think about it from your own personal experience: when you skip breakfast, aren't you starving by lunchtime? Aren't you more likely to overeat or overindulge on snacks or at your next meal because you're so hungry from not eating in the morning?

Not eating breakfast can also hurt your overall energy levels and mental performance throughout the day.

You'll feel tired, unmotivated, a lack of concentration, etc. You also won't have the energy to exercise, which is a crucial part of a weight loss journey.

Now that we've hopefully convinced you to stop skipping your morning meal, let's get into some delicious recipes you can try out without going over on your allotted calories.

1. Fruit Protein Smoothie

Not everyone has the biggest appetite in the morning, which can lead to the desire to skip breakfast. But since you now know that you shouldn't do that, even those who can't stomach solid foods in the morning will be able to get the right start with a fruit and protein smoothie.

Studies show that eating protein in the morning can ward off hunger pangs, keep you feeling fuller for longer, and fight off cravings you might have for not-so-healthy foods (looking at you, office donuts).

Loading your smoothies with healthy fruits adds to your daily fiber intake, which can also help keep you full until your next meal, all while staying super low in calories.

Try out this recipe:

1/4 cup of frozen blueberries
1/4 cup of frozen raspberries
1 small container of non-fat yogurt
1/2 cup of milk (either skim, almond, or soy)
1 scoop protein powder

This will make a delicious smoothie that's filling, nutritious, and under 300 calories!

2. Poached Egg Over Toast

Eggs are another excellent protein source to try out in the morning. They're packed with protein, selenium, healthy fats, and healthy cholesterol. They're also naturally low in calories: one large egg is only about 80 calories.

To avoid adding any extra unhealthy calories, don't cook the eggs in butter or oil. You can cook it on a non-stick pan or with zero calorie spray, or you could try poaching or hard/soft boiling it.

Throw two large eggs over a piece of high-fiber multigrain toast, a little bit of hot sauce, and a cup of coffee, and you have a simple and easy low-calorie breakfast that will keep you full and focused.

3. Yogurt and Fruit Parfait

As with both protein smoothies and eggs, yogurt is a high-protein option to add to your breakfast recipe arsenal.

One study showed that people who ate yogurt throughout the week had a lower chance of being overweight or obese. The same study found these results were amplified when those people also ate diets high in fruit.

So combine the two by adding together a container of your favorite yogurt (Greek yogurt is highest in protein!) with some berries and bananas. You can also add in some healthy granola or nuts if you feel like you need to add a bit more substance to the meal.

Really want to cut down on your calories? Opt for plain yogurt with no added sugar and let the natural sugars in the fruit provide the sweetness.

4. Nut Butter, Banana, and Chia Seeds, Oh My!

This breakfast combines three "super breakfast foods" into one amazing meal.

Let's start with bananas. Bananas are super high in fiber while also being low in calories. Fiber, as we mentioned before, can help ward off cravings and keep you feeling full for longer.

Studies also show adding fruit like bananas into your diet is strongly correlated with weight loss.

Chia seeds are also high in fiber, giving the same benefits we've gone over. But, they also have the unique quality of absorbancy. Chia seeds absorb liquid and expand after you consume them.

This will make you feel fuller. These tiny seeds are also high in protein and reduce levels of the "hunger hormone", ghrelin.

Lastly, your favorite nut butter, whether that's peanut butter, almond butter, cashew butter, or whatever, is going to be packed with protein and healthy fats. While nut butter is high in calories, you only need a tiny amount, so it shouldn't overload this recipe.

Take a small amount of nut butter, spread it on a slice of toast, and top it with sliced bananas and chia seeds for the perfect balanced breakfast.

5. Apple Cinnamon Oat Bran Muffin

We bet you thought that you'd have to give up all breakfast pastries to stay low cal in the morning, didn't you?

But these apple cinnamon oat bran muffins are only a little over 120 calories per muffin. They're also packed with protein, glycemic controlling oatmeal and bran, and fiber.

Spread a bit of nut butter or healthy jam on these muffins as you go for a filling and delicious breakfast.

6. Loaded Veggie Omelet

Let's give you another savory option after giving almost only sweet ones. Omelets are notorious for getting unhealthy: remember that huge plate-sized one from your favorite dinner that oozed cheese and oil?

Yeah, this isn't that. It's just as delicious though and probably 1000 times healthier.

You'll need:

Two large eggs
Zero calorie cooking spray
Diced onion
Mixed peppers
1/2 cup chopped broccoli
1/4 cup sliced mushrooms
1/2 cup spinach

All of these veggies are going to add very few calories but plenty of volume and nutrients to this meal. That combined with the eggs is going to keep you full for just around 300 calories.

First, throw the spinach into the pan to wilt. Once it's reduced in size, add in the mushrooms and onion to cook down. Once the onions are translucent, add in the rest of the veggies and season with salt and pepper.

Lastly, add in your whisked eggs and cook everything into an omelet form. Season as you go with some salt and pepper. Dill is another great seasoning to add to eggs.

Top it off with some of your favorite hot sauce, and you have a large and filling breakfast that low in calories that also won't make you feel gross the rest of the day like your old diner favorite probably will.

7. Sweet Potato Breakfast Burrito

This breakfast burrito is packed with food, you'll be shocked to learn that the entire thing is only around 300 calories.

The protein comes from both egg whites and black beans. The black beans are also high in fiber, which you know by now is beneficial for low-calorie breakfasts to stay filling.

Sweet potatoes are high in fiber and have been shown to help regulate sugar levels. They also have healthy carbs that boost your energy and can help you burn calories in between meals. The avocado in this adds the perfect amount of creaminess along with healthy fats.

Here's your ingredient list:

1 low carb whole wheat tortilla
1 large egg (separated white from the yolk)
1/2 of a sweet potato
2 teaspoons enchilada sauce
Cumin, salt, and pepper to taste
Hot sauce (optional)
1/4 avocado diced
1/4 cup of canned black beans, rinsed

Start by microwaving the sweet potato for around 5 minutes, or until it's soft. Remove, separate the flesh from the skin, and mash in a bowl.

Next, beat your egg whites. Add to a pan over medium heat. While the eggs cook, combine your beans and all of your spices in a bowl.

Once the eggs are cooked, remove them from the pan.

Warm your tortilla, and get to burrito making! Add the eggs, potato, avocado, and bean mixture altogether. Before rolling the burrito, add in your enchilada and/or hot sauce.

This goes great with salsa and sour cream. To avoid the calories of sour cream, try plain Greek yogurt for low fat, lower calories, and a boost of protein!

8. Whole Wheat Oatmeal Pancakes

Pancakes are another breakfast favorite you probably thought you'd never see again on a low-calorie diet. As with the muffin, you (fortunately) thought wrong!

This recipe from Sally's Baking Addiction is only 122 calories per pancake. Load two of them up with strawberries, bananas, a bit of peanut butter, and a dash of maple syrup for a breakfast that feels indulgent but still is only about 300 calories.

These pancakes are also filled with excellent sources of protein and fiber. The oatmeal in it has been linked to balancing blood sugar levels, maintaining fullness, reducing appetite, and helping your cardiovascular health.

9. Bacon, Egg, and Cheese Sandwich

Let's end with a staple: the bacon, egg, and cheese sandwich. Are you surprised to see both bacon and cheese on a list of low cal breakfast ideas?

Well, so are we. Both bacon and cheese are usually high in harmful fat and cholesterol. However, this recipe uses lean turkey bacon that's low in fat and high in delicious protein.

It also uses fat-free cheese to keep the fat, and the calories, low while also giving you the delicious bacon cheesy goodness we all crave once in a while.

In total, this yummy and easy to make breakfast sandwich is only around 200 calories. Beef it up with a slice of avocado to add a bit more pizzazz, or keep in simple and plain with a side of berries.

Low Cal Breakfast Ideas to Start Your Day Right

No matter what type of breakfast you crave, you can find at least an idea of what you should eat right here on this list.

Sweet or savory, hot or cold, each one of these low cal breakfast ideas will provide you with key energy and nutrients you need without the excessive calories that traditional breakfasts can bring.

And with the variety you see here, perhaps it gives you a bit more confidence that you can maintain a low calorie and nutritious diet without getting bored or only eating dull and bland salads for every meal.

These meals are also quick and easy to make, so you don't have any excuse not to try them out!

While weight loss and staying healthy doesn't seem as quick and easy as these recipes, it can be. Try out the 21 Day Transformation Challenge to see fast results getting you closer to your dream body with each day!

Contact us with any questions or to get for more information to get started.

Macros VS Calories: Which Should You Count For Weight Loss

If you're trying to lose weight by way of what you eat, you've heard about macros VS calories. Click here to find out what they are and which ones to count.

The holidays are coming up in a hurry. That means reconnecting with family and friends, taking pictures, and maybe even paying a visit to your old hometown.

This is the time of year when many of us panic and say, "Oh no, I can't enjoy the holidays looking like THIS!"

No matter what your weight loss motivation might be, it starts with getting educated. If you're scouring the internet for weight loss tips, you've been hit by an avalanche and you need to sift through the myths and half-truths to find your path.

One of the greatest debates about weight loss is whether it's best to count macros vs calories. We're putting it to rest once and for all. Here's what you need to know.

Counting Macros Vs Calories: What Do I Need to Do to Lose Weight?

We'll cut to the chase: to lose weight the right way, you need to do both. Your body is an atmosphere with a delicate balance, and you need to manage your overall calories as well as your macros to stimulate healthy weight loss.

To help you find that perfect balance, we'll break it down one piece at a time.

Why Calories Matter for Weight Loss

Most people know the basic concept of weight loss. If you take in more calories than you burn, you gain weight. If you burn more calories than you take in, you lose weight. But why?

A calorie is a unit of energy that your body uses for all its functions, from basic survival to hitting the pavement for a run. Our bodies are programmed for survival in the wilderness, where we wouldn't know when our next meal was coming.

If we have more energy than our body needs, the body stores the extra energy inside our fat cells so it can use it at a later time if we can't get the food we need. When your body needs more energy than you're giving it, it pulls the energy from those stored fat cells and uses it, leading to weight loss.

To put it in simple terms, you need to burn more calories than you eat in order to lose weight. That's why counting calories is the method most people use for weight loss: because it's easy and it can get the job done.

However, your daily calorie count doesn't give you the full picture. As we'll explain later, not all sources of calories are equal.

How Many Calories Should I Eat to Lose Weight?

This is the million-dollar question: if I need to eat fewer calories to lose weight, what should my limit be? As you may expect, it varies from one person to another. Here's how to calculate your calorie goal.

1. Find Your BMR

Everyone's body requires a different number of calories for its basic functions like digestion, maintaining a heartbeat, and more. That number is your basal metabolic rate or BMR.

Your estimated BMR depends on your height, weight, age, and gender. You can use an online BMR calculator to find your estimated BMR.

As an example, let's use Jane Doe. She's a 40-year-old woman who's 66 inches tall and she weighs 180 pounds. Based on an online calculator, her BMR is 1560. In other words, if she were to lay around all day and do no activity, she would burn 1,560 calories.

2. Factor in Your Activity Level

Now that you know your BMR, you need to factor in your typical activity level to see how many total calories your body burns on an average day.

Take a look at how much exercise you get in a typical week and assign it a number on a scale of 1.2 to 1.9. If you are sedentary and do little or no activity on a daily basis, you're a 1.2. A 1.9, on the other hand, would be a professional athlete or someone who exercises often on top of a hard labor job.

When you've decided where your activity level is on this scale, multiply that number by your BMR. This is called the Harris Benedict Formula. It gives you an estimate of how many calories you need to eat on a daily basis.

Let's go back to our Jane Doe example. She does a moderate workout three times per week, so we'll put her at a 1.5 on the activity scale. If she multiplies that by her BMR of 1560, her total daily estimated calorie usage is 2,340.

3. Calculate Your Calorie Goal

The calculations above give you the number of calories you need to eat each day to maintain your same weight. The next step is to determine how many calories you should eat in order to lose weight.

It all depends on your desired weight loss rate. In general, you need to burn about 3500 more calories than you eat to lose one pound.

Let's assume Jane Doe wants to lose two pounds per week. That means she needs a 7,000 calorie deficit each week.

To hit that goal, Jane Doe should eat 1,000 fewer calories than she burns each day. The puts her daily calorie limit at 1,340.

Of course, that's only part of the story. To get the results she wants, Jane Doe needs to make sure those 1,340 calories are coming from the right sources. That's where macronutrients come into play in our nine-week weight loss challenge.

Why Macronutrients Matter for Weight Loss

Food does more than give your body energy. It also gives your body the specific nutrients it needs to perform every function you need on a daily basis. That's why your macros are so important: they make sure your body has what it needs to function.

There are three macronutrients: carbohydrates, proteins, and fats. Each one has its own nutrients and components your body needs. The key to weight loss is making sure that your body gets enough of each macronutrient within your daily calorie goal.

Carbohydrates

Carbs have gotten a bad reputation over the years, and it's only somewhat warranted.

Carbs are your body's first source of energy. If you take in more carbs than your body needs, it stores the remaining carbs in your fat cells, enlarging them and causing weight gain.

If your body needs more energy than it's getting from the carbs you're eating, it pulls stored energy from your fat cells and you lose weight. That's why low-carb diets are so popular. They cut to the chase and stimulate fast weight loss.

Proteins

The second key macro is protein. In the same way that people vilify carbs, they glorify protein.

They aren't all wrong. Protein is made of amino acids, which are the building blocks for all your cells. They're essential to healthy body functions.

Proteins are also necessary for your body to build muscle. The way you build muscle is that when you exercise, the effort creates tiny micro-tears in the muscle fibers. When your body repairs those tears with materials from protein, it makes the muscles stronger.

That brings up an important misconception: protein itself doesn't make you build muscle and get fit. It gives your body what it needs to build muscle as a result of your exercise. You still need to work out to gain muscle.

Fats

Fat has become a dirty word, but thanks to more and more nutritional education, we're changing that misconception. Dietary fat isn't the same as fat in your body. If you stop eating fat, it doesn't mean your body will burn your fat cells to replace it.

Dietary fat is your body's second source of energy after it has depleted the carbs and before it starts burning stored energy. Fat is also a vital part of your diet because it includes nutrients your body needs to operate at its best.

The key is choosing healthy fats, like avocado and eggs instead of high-fat sweets.

How to Balance Your Macros for Weight Loss

Now you know the three macros you need each day, but how much of each one do you need?

In general, you should aim to get 40% of your daily calories from carbs, 40% from proteins, and 20% from fat.

While that sounds simple, it takes some calculation. Let's use Jane Doe as our example. Her daily goal is 1,340 calories. That means she should get 536 calories from carbs, 536 from proteins, and 268 from fats each day.

The problem is that nutrition labels list the grams of each macro in your food, not the calories. That's another calculation you have to do.

Each gram of carbs and proteins contains about four calories. Each gram of fat contains about nine calories. That means Jane Doe needs to eat 134 grams of carbs, 134 grams of protein, and 30 grams of fat every day.

Keep in mind that this is all based on a general weight loss goal. Depending on your specific goals, a nutritionist might suggest changing these ratios. For instance, someone who wants to build muscle while they lose weight might need more protein.

Tips for Losing Weight While Counting Calories and Macros

It's not about choosing between counting calories or balancing your macros. You need both to lose weight while staying healthy. You might be able to lose weight without considering your macros, but you could compromise your health.

Your results also won't be the same if you don't keep your macros in line. If you've ever wondered why some people who lose weight end up toned while others don't, the macros are a common reason.

If you're ready to get started, here are some tips:

1. Work the Numbers

Considering how much of this blog is dedicated to math, you can see how important numbers are in getting your diet right. People who say, "I'm just going to estimate how healthy things are," rarely reach their goals.

It's also important to re-work your numbers every so often. As you lose weight, your BMR will change and your activity levels might change too. Re-do your calculations and your goals every month or two depending on your progress.

2. Keep It As a Work in Progress

You need to recognize that these numbers aren't an exact science. Everyone's body is unique in the ways and rates at which it processes calories.

Studies even show that the numbers vary based on ethnicity and weight history. Monitor your progress and don't be afraid to adjust your goals and percentages if necessary.

As you do this, pay attention to more than the scale. Do you feel run-down all the time? Are you too weak to work out? If so, it's time for an adjustment.

3. Use Water for All It's Worth

To be blunt, drinking water helps you lose weight. It's a well-known fact in the medical community, but not all dieters recognize it.

Hydration helps you have the energy to work out and stay active. In some cases, people think they're hungry when they're actually thirsty. If you drink water when you feel hungry, it could prevent you from eating more than you need.

In many cases, people who drink water soon before a meal also eat less food. It's a great technique to try if you tend to overeat or if you leave the table still feeling hungry.

4. Planning, Planning, and More Planning

Chances are that on-the-fly decisions have landed you in a position to want to lose weight in the first place. It's impossible to estimate the calories in a dish if you don't know how it was prepared.

Hitting your calorie and macro goals require planning ahead. Plan your meals in advance to get the balance you need. If you plan to go to a restaurant, look up the nutritional information if possible and plan your meal ahead of time, based on the numbers.

5. Don't Try to Go It Alone

This one's crucial. Study after study has shown that people who lose weight with a partner, coach, or buddy are more successful. Look to a professional like our weight loss coaches for knowledgeable guidance and emotional support.

Losing Weight With a Plan

For most people, weight loss isn't a "wing it" type of task. In many cases, we aren't aware of how unhealthy our food choices are until we look at the calorie content and the macros they contain.

The key is planning ahead. Medical researchers have learned so much about macros vs calories, the way our bodies work, and what causes weight loss. The information above can help you take advantage of it.

If you're ready to get started and begin working toward your best body today, our 21 Day Body Transformation Challenge combines diet and exercise to transform your look. If you want to turn heads for the right reasons, find out more here.

Should You Get a Virtual Personal Trainer?

Motivating yourself is hard, ask anyone who works freelance. Going to the gym is often the same. Sometimes what you need is somebody to motivate you, to tell you that you are doing the right thing and that you can do this, that you are ever-so nearly there.

But hiring a fitness coach can help with more than just motivation. A coach is an expert who can tell you where you're going wrong, what equipment, and what exercises are the most effective. Sometimes a coach is all you need to ensure you meet your goals.

Is Online Fitness Coaching Worth It?

Some people start going to the gym in their teens, others in their 40s or older have never been to the gym. That is ok. The problem is the longer you put it off the harder it can become to know where to start.

Online personal training is very similar to 1 on 1 personal training at the gym. The only difference is you are not depending on a fixed location and someone else's schedule.

Personal Training through the internet is a popular way to receive better results without the limits and cost of a gym. This way, your internet fitness coach will provide better service without charging too much.

A fitness trainer can give you the confidence to be able to approach your first few times at the gym with the vigor you need to accomplish your goals.

Why A Virtual Fitness Coach?

Don't lie, do you tell everyone you love going to the gym? Everyone says they love it but what they – and you – mean is you love having gone to the gym. You like the end result, the feeling you get after a good workout.

The feeling you get whilst you're there, however, can be repetitive. And sometimes trying and failing at new routines can be disheartening. We can help to keep you inspired with our tips but they can only go so far in helping you stay in the game.

Online Personal Coaching is the way to go if your objective is to find an affordable solution to accomplish your health and fitness goals. Also, if time flexibility is important to you, hiring a virtual fitness trainer is definitely worth it.

A personal coach can show you hundreds of different routines and show you how to take advantage of the more complicated equipment all with the help of the interne. They can also construct a routine that keeps you on your toes and does not involve you losing interest or focus.

Train For a Marathon Or Competition With A Virtual Fitness Trainer

The biggest reason to hire a personal coach is if you want to train for a marathon or a competition. Some people do competitions or marathons because they involve setting goals on a big scale.

Such goals can help them prove to themselves that they are able to meet their personal goals or because gearing up for something big is the most effective way for them to get fit.

Either way, an online fitness trainer can see you through the dark times as well as the good days if you decide to take on a marathon challenge. As you inevitably consider giving up out of fear of not being able to achieve your goals, they can be your guiding light.

While it is possible to complete a marathon without training from a professional instructor, as celebrities who competed in the London Marathon have claimed, it is not advisable for most people.

As well as the motivating factors, running such a distance requires a level of pacing and self-control that only an instructor can safely advise you on.

If you are hesitating about getting a fitness professional, then the best advice is to just go for it. You can usually get a free trial and can get a chance to decide if he or she is right for you.

Remember you don't have to have a coach with you at every session you do at the gym but one session once a week could really help you.

If you're serious about getting fit why not get in touch and try our 9-week challenge with a personal online coach.

How Much Will It Cost To Hire A Fitness Coach On The Internet?

It all depends on what you want to achieve. A very popular option to consider is the 9-Week Body Transformation and it's very affordable. Click the Chat button to the right to find out more.

Are Virtual Fitness Experts Worth It?

Yes, and it's certainly cost-effective. Since it's online, you're avoiding the gym overhead, so your personal training via the internet will cost a lot less. An Online Personal Trainer will provide better one one one time.

What Can I Expect From An Online Personal Trainer?

You will receive full support to help you get through your workout and fitness program. It is done through video calls. Your Coach will make sure you stay motivated to accomplish your fitness goals.

Are you up for a 21 Day Challenge? Click the link below to get started!