Keep It Simple: How to Apply the 80/20 Rule to Your Healthy Lifestyle Design
Are you tired of feeling guilty for "cheating" on your diet?
Does the guilt cause you then to overeat for several days afterward which sabotages some of your progress?
Are you looking for an easier way to manage your healthy lifestyle choices? So you can stay on track and finally meet (or maintain) your weight and fitness goals?
If so, then applying the 80/20 rule to your diet and exercise plans may be the right fit for you.
What Is the 80/20 Rule?
The 80/20 rule comes from the famous Pareto principle that 80% of the effects come from 20% of the causes.  While this originally related to the distribution of wealth in Italy, it's now being applied to other things, including healthy lifestyle choices.
By following the 80-20 rule, you will focus on eating well and exercising 80% of the time. For example, eating well and working out during the week and indulging (a bit) on the weekend. Or, if you tend to go out with your coworkers for lunch on Friday or out with your friends on Friday night, perhaps your indulging days could be Friday and Saturday. The choice is yours.
In short, it doesn't matter which times/meals you choose to have as your 20% indulging time, you need to keep it under 20% of the time.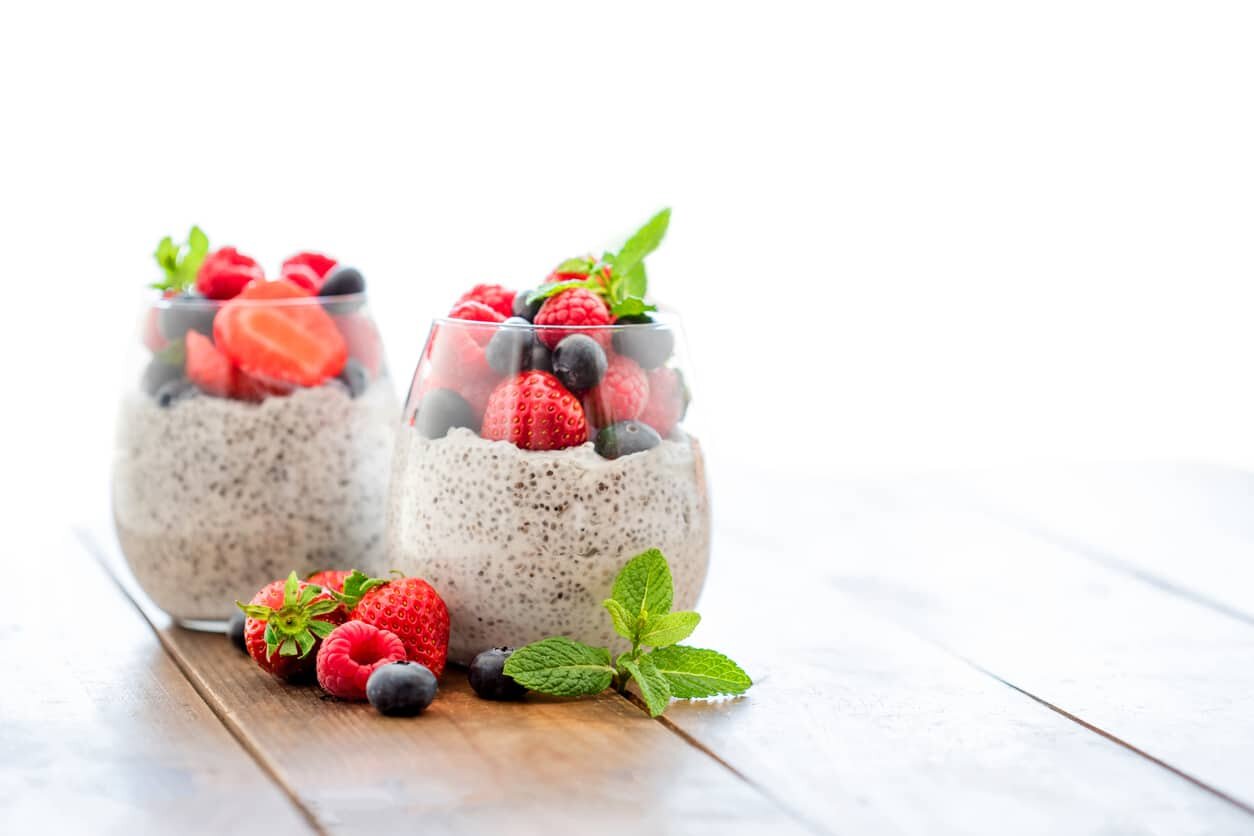 What Can You Eat Following the 80-20 Rule?
For the majority (80%) of the time, you should focus on eating healthy, nutritious foods.
This includes a low-calorie breakfast, packed with protein and fiber to keep you full longer and fight off the desire to snack (or eat those bagels one of your coworkers loves to bring to the office). By limiting your calories at breakfast, you start your day off on the right foot.
Lunch and dinner options can vary widely depending on your personal preferences. Focus on whole foods that offer a variety of nutrients: lean proteins, whole grains, and veggies and fruits chosen from the colors of the rainbow.
For snacks, choose foods like nuts, yogurt, fruits or veggies with hummus or salsa.
During your 20% "indulging" time, try to choose things you really enjoy. Don't grab the first sweet or salty snack that comes your way. Make it something you have been craving all week or that you don't want to live without.
Keep in mind that this doesn't mean you get to eat an entire pizza or a whole pint of ice cream.
While following the 80/20 rule, as with any dietary plan, practicing portion control is a key factor for success.
How Much Exercise Do You Need to Do?
The experts say the average adult should do 2 1/2 hours of moderate activity per week and do muscle-building exercises at least 2 days per week.
This equates to a minimum of a half-hour each day (Monday through Friday) and a weight training session two days a week.
Or, if you prefer or your schedule doesn't allow time every workday, you can add some time to your workouts and cut the sessions down to a few days per week.
How you choose to get your half-hour of "moderate activity" is up to you.
Walking at a rate where you are breathing harder than normal but can still talk well enough to keep up a conversation works fine.
Of course, biking, rollerskating, dancing, running, or any other kind of physical activity you enjoy works just fine, too!
Many may find keeping an exercise log beneficial in making sure they get the right amount of each type of exercise each week.
You just need to get moving. Your heart and body will thank you!
Give the 80/20 Rule a Try
Try following the 80-20 rule diet for a few weeks and see how great you'll feel. Say goodbye to guilt and not having flexibility in your healthy lifestyle choices. Losing weight and staying fit doesn't have to be complicated.
The right mindset doesn't hurt either. For more about that, here's a podcast about how to maintain the right mindset to succeed following the 80/20 rule.
You Might also like
Tools of the Trade: 15 Must-Have Gym Accessories You Should Keep in Your Gym Bag

Are you just getting started in fitness? At least the kind of fitness that involves going to the gym or working with a trainer?

A lot of people never start because they feel intimidated. They feel like there's a workout learning curve and they don't want to feel silly. First of all – everyone looks silly at first and second, that's why you need a plan from respected trainers.

Once you get past the anxiety, you learn that there are gym accessories you need as well. But don't worry about figuring out what they are. We have thirteen essentials for you to throw in your bag below.

1. Gym Bag Dividers

If you're the kind of person who gets serious at the gym: like changes and showers out of their sweaty clothes after, then you need dividers or at least a gym bag with good pockets.

You don't want to be standing in the locker room hot and sweaty trying to find all the things you need to take to the shower. Instead, they should be in some sort of shower-friendly bag/kit.

Look for materials made out of mesh or netting, so if they get wet, the water can escape and dry. If they do get wet, wrap them in your used towel on your way home.

The towel will soak up any water and it won't get anything else in your bag wet.

Dividers or pockets are also great for shoes so that the dirty bottoms don't touch your other clothes. Ideally, you'll have gym shoes that you only wear in the gym – but there are germs indoor too.

2. Deodorant

Yes, this one seems like a no brainer, but we all know that person in the gym that forgets it. You should have a separate deodorant that only lives in your gym bag.

When you use it, put it right back in its little pocket. This way, you'll never be without.

But having deodorant on hand has another, less known use. If you forgot your chafe cream or you're starting to rub a blister, you can glide deodorant on.

For a blister-to-be, the best solution is duct tape. But aside from that, you can rub some deodorant on the skin (under your sock) where you're getting rubbed.

Some people like to rub deodorant on the outside of the sock over the spot, but that's your choice.

If this happens to you a lot or you're a bigger person (you're welcome here), look into Body Glide. It's a product made to prevent skin-on-skin chafing.

3. Hair Accessories

As long as you have hair, this point is for you. Whether that means a hairbrush, a comb, or both and some hair ties.

Being without a hair tie at the gym with long hair is only second to forgetting your headphones. A good trick to make sure you never forget them is to loop some around your water bottle.

Or, keep them around the base of your hairbrush. That way you'll have them at hand. You can also throw in bobby pins, dry shampoo, and headbands if you'd like.

For shorter hair, don't forget any styling products like gels.

4. Arnica Gel or Icy Hot

It happens to everyone — even us. You step wrong or you over-lift and you already know you'll be hurting tomorrow. Prep yourself and decrease the inflammation with some pain-relief gel.

Some people like the sensation of Tiger Balm or Icy Hot — while others hate it. If you don't want to tingle into tomorrow, try Arnica gel. It's a natural remedy for soreness (and bruises).

5. Cleansing Wipes

In a perfect world, you should have time to shower after a workout. But we don't live in that perfect world — do you? Many of us have to run off to another thing, lucky if we have time to change clothes.

Working out at home can help with the rush factor, but still, you shouldn't run around all sweaty and smelly. Throw both some face wipes and baby wipes in your gym bag.

Neutrogena has a great product for this use, their Grapefruit Cleansing Wipes. We love the smell and their effectiveness. The wipes have cleansers in them, so they shouldn't be used on sensitive body parts.

One of the most important places to wipe down (if you can't shower) after a workout, is your crotch. A soggy crotch creates a perfect environment for bacteria.

That's why our next item is on the list.

The baby wipes are perfect of wiping down those more sensitive areas and you can use them for all sorts of things too. Spill some protein powder in your bag? Now you have what you need to wipe it up.

6. Fresh Underwear

Yes, we said it. You should never, ever, stay in the same pants and underpants you just worked out in.

The yoga pants-type material most workout bottoms come in don't breathe. That means whatever sweat that gathers there during your workout, stays there.

If you don't change your underwear after a workout, you're more likely to get both yeast infections and UTI's.

Even if you didn't bring a whole new outfit, make sure you stash a few pairs of clean underwear in your bag in case you forget.

And men – it's not likely you'll get those annoying conditions, but it's still more sanitary to change after.

7. A Shaker Bottle

The two tips that follow this one aren't any good on their own. You can "dry scoop" your pre-workout, but it's not good for your taste buds (or lungs).

So, you want to make sure you have a good shaker bottle. The brand name Shaker Bottle came out around 2010. It has a little round ball in it which breaks up clumps of powder in liquid.

But there are other brands as well. The hurricane cup is a great one, as are bottles that have screens and shaker balls combined. You can find these at any large store near you.

Or check online if that's more your jam.

If you do both pre and post workout drinks, look for a bottle that has a powder container. They usually screw on the bottom of the cup.

That way you can mix your pre or post workout fresh once you get to the gym.

8. Pre-Workout Powder or Drink

There's one thing a lot of people don't realize they need when working out – pre-workout. Pre-workout is a powder made of proteins, vitamins and some caffeine – all things that help you blast through your reps.

Right now, BANG is the big name in pre-workout, but it changes every couple of months. People like BANG because it's low carb, which is great for people following the keto diet.

When you're looking for pre-workout, make sure you read reviews online first. Some brands put too much caffeine and people note feeling jittery and anxious, not motivated to get through their workout.

If you're jumping out of bed and running to the gym bright eyed and bushy tailed, then you can skip this. But if you're trying to get through a workout after work and you're already tired, try pre-workout.

The difference in your energy will surprise you.

9. Some Form of Protein (Post-Workout)

You need to eat protein within 20 minutes of finishing your workout. That's what your muscles and your body needs to "lock in" the muscles you just built.

And yes, even if you're not lifting large amounts, this applies to you too.

A lot of people take protein powder to the gym or keep it in their car for their way home, but that's not the only option.

You can throw some almonds or pre-packed snacks full of protein in your bag as well.

Along with your protein, some people like to take amino acids after they workout. They find that they're less sore the next day, so they can go just as hard as they did the day before.

You can look for those as post-workout or recovery drinks. Just make sure they have the essential amino acids in them before you buy.

10. The Right Shoes

We know that workout shoes are expensive, but think of them as a specialty item. Cross trainers are made/shaped differently than shoes meant for running.

And that's a good thing! When you're doing fast footwork, you don't want shoes that have a big or tall bottom part. Why? If you move side to side in those shoes, you have more chance of rolling your ankle by stepping sideways.

Another example: runners need a lot of cushioning in their shoes. They are literally pounding the pavement after all. If you're weight lifting, usually the gym floor (or your home carpet) is padded.

You don't need as much cushioning as those continuously hitting the pavement.

If you use our program, look for some minimalist cross-trainers. They're going to serve you best for the large range of exercises in our most popular programs.

11. Wireless Headphones

One of the best things about Bluetooth technology? Not having to be tied down to headphones in the gym. If you workout as hard as we do, you're always accidentally yanking one out or the other.

And it's annoying to feel that little bounce from the wires as you do cardio with headphones attached to your phone.

Go the route Google and Apple are already pushing people and invest in wireless headphones. The pair you choose shouldn't have too long of a cord connecting them if there's a cord at all.

Airbuds are the ideal solution, but they're expensive and get lost easily.

If you don't go the airbuds and look-alikes route, look for some that will hook over your ears. This will keep the buds in when you're really giving those moves everything you've got.

And hey, when you're done, wipe them down with a baby wipe to keep sweat and bacteria from building up on them. Good thing you already have those in your bag!

12. A Timer (or SmartWatch)

We already know that using some form of interval training is essential for burning fat. And to do interval training, you need some sort of timer.

Phones have timers, but they can be obnoxious to mess with and you can fall into looking-at-your-apps land. Instead, look for a smartwatch or fitness watch that has pre-set (or settable) timer/HIIT options.

These are also good to track your heart rate, potential calorie burn, and make sure you don't miss an important call while your phone is in your pocket.

Fitbit is the big brand name, but there are plenty of other good options.

13. Portable Phone Charger

The worst thing that could happen (okay, at least one of them) is that your phone dies before your workout. Now not only do you not have your notes or exercises, but you don't have any music.

Doing a hard workout without music isn't something we'd wish on even our worst enemies.

So, make sure you're never stuck in that position. Get a small portable charger and throw it in your bag. That way you have juice on the go.

And if you use it while you're working out – plug it into the car jack on your way home. That way you remember to grab it and it'll be charged next time you get out of the car.

Your Gym Accessories

Obviously, this list is going to change from person to person and from gym to gym. Maybe your gym doesn't even have showers, so you don't need to worry about that.

Or maybe you do all your workouts from home, in which case, there's a different set of things you need (like hand weights).

But those are the basic gym accessories, at least according to us.

Ready to get started with your new, perfectly packed gym bag? Click here.

Walking for Weight Loss: How to Get Your Steps In and Shed Pounds

Those people who obsess about getting their steps in have a good reason. Here's how walking for weight loss works and some tips to make it work for you.

When you want to lose weight, you've probably researching gym memberships and crash diets. But sometimes all it takes is a few steps. Literally!

If the thought of high-impact exercise is overwhelming, walking could be the solution. Walking for weight loss is effective and low-intensity. This could be the perfect exercise regimen if you're starting your fitness journey.Â

A brisk walk can reduce stress, burn calories and build muscle-so why shouldn't this be a part of your fitness plan?

Walking is a great form of physical activity that's free and easily accessible for most people.

However, there are certain factors that can improve your results. How often you walk, at what speed and where you walk all play a factor.

This article explores how you can walk your way to fitness!

How Long to Walk Each Day for Weight Loss

So how often do you need to walk to lose weight? Less than you may think. A good goal is 30 minutes per day for weight loss.

At a brisk pace, the distance you could cover in 30 minutes cover should be 1.5 – 2 miles or 3,000 to 4,500 steps.

Some days are busier than others so feel free to walk more or less on some days. By the end of the week, you should have walked for at least 150 minutes.

How Fast Should I Walk for Weight Loss

The great thing about walking for weight loss is that you don't have to overexert yourself. Walk at a moderately brisk pace. A great investment would be a heart rate monitor. There are plenty of smartwatches that have them built in.

While walking, your heart rate should be at 60 – 70 percent of your maximum heart rate. You should be breathing heavily enough to make speaking difficult.

Keep in mind that the higher your heart rate, the more calories you burn. You'll get more benefit by increasing the intensity for 10 minutes. But listen to your body. If you need a break, take one. Ignoring your body's signs can cause injury later.

If you're new to exercise, start with shorter periods and build up over time. You could also designate three days each week for your lower-intensity walks.

When it comes to health and fitness, consistency is key. Make it your goal to never go three days without taking your walk. If you find yourself unmotivated, this podcast might inspire you.

This will help improve your fitness level and your metabolism. Your body will begin to learn your new habits. Mental health is just as important as physical. If you find yourself worn out, take a day off.

How Can I Fit Walking in My Schedule?

We get it. Life is busy! Here are some tips to make walking fit in your schedule:

Break it up into walking two or three times a day for 10 minutes at a time.
Break it up into bigger chunks and take your walks twice or three times per week
Make it a family activity. Take a walk after dinner and use this time to bond with your family.
Start a fitness challenge at work to motivate co-workers. Walk as a group during lunch or other breaks. Accountability can help you reach your goals.
Park further at the grocery store! You'd be surprised how many steps you can get in large parking lots.
Skip the elevator. Stair climbing burns more calories than you may think.
Take a brisk walk on your lunch break or after dinner. This will help with that post-meal slump.
Make casual meetings walking meetings instead of meeting in a conference room. Having a change of scenery might even help with creative thinking.Â

Make a plan and write it down! If you fall off for a day or so, don't stress out. You can always pick back up where you left off tomorrow!

How Walking Burns Calories

If you're trying to lose weight, there's a simple formula that you need to know. Weight Loss = Calories Burned > Calories Consumed. You need to burn more than you eat.

Walking is one of the activities you can do to increase the number of calories that you burn.

Think of calories as energy for your body. You need calories for daily activities like moving, breathing, and sleeping. However, some people eat more calories than their body needs.

People who are physically active will burn more calories and lose weight. But, everyone doesn't have the time to lift weights at the gym or cross train. Simply finding a little time to walk each day can help you achieve your weight loss goals.

Let's break it down. Walking for 30 minutes equals 1.5- 2.0 miles. This will burn approximately 200 calories, depending on your sex and weight.

The more you weigh the more calories you will burn. Your body is exerting more energy to exercise so you will burn even more on a 30-minute walk. Another way you can increase the number of calories burned is by adding weights. You can also walk on hills or on an inclined treadmill.

A lot of beginners become discouraged when they aren't able to run for long periods of time. Yes, running will burn more calories, but only about 23 more calories per mile.

Don't worry about running quite yet, walking can burn a significant amount of calories.

If you choose to take longer walks, this can increase your calories burned as well. During the first 30 minutes of exercise, your body burns sugar for energy. After 30 minutes, your body starts using fat as fuel.

Make it a goal to take at least on extended walk per week. This will build your endurance and help you get rid of fat cells!

How Walking Builds Muscle

Most people are unaware of the benefits of building muscle. Building muscle doesn't always mean you're training for a bodybuilding competition. Building lean muscle can help you lose body fat.

Even though walking doesn't involve barbells and weights, it still helps build muscle. It can also reduce age-related muscle loss. This helps you keep more of your physical strength and reduce age-related weight gain.

You may have noticed that walkers have strong and toned legs. Walking builds, shapes, and tones the legs and buttocks. If you're consistent in your walking, you'll notice stronger calves, quads, and hamstrings.

This isn't the best way to "buff up" though. If you want to pack on some serious muscle, consider weight training.

How Walking Improves Mood

Been in a funk lately? Exercise may be the last thing on your mind, but it could actually help you feel better. Exercise can do wonders for your mood.

All kinds of physical activity can decrease feelings of stress, depression, and anxiety. It makes your brain more sensitive to the hormones serotonin and norepinephrine.

These hormones relieve sad feelings while releasing endorphins, which make you feel happy!

It doesn't take a rocket scientist to realize that if you enjoy a physical activity, you'll continue to do it.

This makes walking an excellent choice. It's a moderate-intensity exercise that won't be too physically demanding. Over time, you'll look forward to your scheduled walk and feel great about doing it.

How Walking Keeps Weight Off

Let's fast forward a bit. You've been walking for some time now and you've lost weight. You're happy with your results and simply want to keep the weight off. Walking can play a major role in helping you maintain weight loss.

Remember, people who exercise frequently are usually better at maintaining their weight loss.

When you lose weight, your metabolic rate will drop. This means it will be harder to keep the pounds off. Walking can help prevent muscle loss and help you maintain your results over time. Lean muscle we mentioned earlier will also help you burn more calories, even at rest.

To maintain a stable weight, aim to walk at least 150 minutes per week. Increase this number if you've lost a considerable amount of weight. 200 minutes per week should be a good goal for you.

10,000 steps per day is a good goal for most people. Stay active by walking throughout your week so that your progress isn't lost.

How to Start Walking For Weight Loss

So where do you start? Walking for weight loss can help you improve your muscle, reduce fat, increase mood and more.

The bottom line is that physical activity can help you live a healthier, longer life. 150 minutes of moderate-intensity exercise like walking per week is ideal.

Walk for around 30 minutes at a time at a brisk pace. When this becomes easier for you, go the extra mile (pun intended). You can only reap more health and fitness benefits.

Remember, every little step helps, so start small and increase the amount you walk over time.

If you want to lose weight, you'll get the best results by combining physical activity with a healthy diet. Check out these healthy eating tips.

10 Essential Tips For Developing A Healthy Relationship With Food

There's no shame in being a foodie. Still, large portions or a junk food addiction can harm weight loss. Here's to developing a healthy relationship with food.

Do you have a healthy relationship with food? Many people think that, just because they don't struggle with an obvious eating disorder, such as anorexia or binge eating disorder, that their relationship with food is a healthy one.

In reality, though, a lot of people have issues when it comes to the food they eat.

They might be obsessed with eating clean and flinch at the sight of a doughnut. Or, they might have an aversion to anything remotely healthy and choose to eat only junk food. They might claim to eat whatever they want with no concern about the scale, only to turn around and spend hours on the treadmill working it off.

An unhealthy relationship with food can manifest itself in many different ways, and it's not always easy to spot.

The good news, though, is that it's never too late to turn things around.

Read on to learn more about what a healthy relationship with food looks like. You'll also learn some important skills regarding developing a healthy relationship with food.

Why Does Your Relationship with Food Matter?

Depending on where you're at in your health journey, you might be wondering why having a good relationship with food is so important.

First, let's start with the facts. Approximately 71.6 percent of adults in the United States are either overweight or obese. And, at least 30 million people in the United States suffer from some kind of eating disorder.

Clearly, there are a lot of people in this country who have a hard time eating in a way that nourishes and fuels their body appropriately. They may be eating too much or eating too little, but, at the end of the day, the result is the same — a poor relationship with food.

If you have a poor relationship with food, you're likely going to have a hard time maintaining a healthy weight.

You might go through binge and restrict cycles or fall victim to crash diets. Or, you may look physically healthy on the outside but feel bogged down on the inside by the stress associated with constantly worrying about the food you're eating.

Before you can make lasting changes and work toward your health and fitness goals — no matter what they are — you need to make sure you're also working on improving your relationship with food.

What Does a Healthy Relationship with Food Look Like?

It's hard to pin down exactly what a healthy relationship with food looks like. It's kind of like asking someone what it means to be fit. Everyone has a different definition in mind based on their past experiences.

You can't tell, just by looking at someone, whether or not they have a healthy relationship with food. Instead, a more accurate measure is their habits and behaviors.

There may not be one definitive method for measuring a healthy relationship with food, but the following are some common, positive traits to look for.

Ask yourself honestly whether you possess at least some of these traits. If you don't, it might be time to work on changing your relationship with food.

You Avoid Emotional Eating

You don't eat out of sadness, loneliness, anger, or boredom. When something bad or difficult happens, you don't turn to food for comfort.

You Can Eat Intuitively

You're not constantly worrying about the number of calories or grams of carbohydrates in a particular food. You're able to recognize hunger, eat what satisfies you, and stop when you're full.

You Don't Try to "Make Up" for Unhealthy Choices

In the event that you do indulge and consume something that isn't technically healthy, you don't feel the need to "undo the damage" you've caused.

You have a good grasp on the concept of being "cyclically fit." You don't try to burn off the number of calories you just ate or fast the next day to make up for your decision.

You Avoid Comparison Traps

You understand that, when it comes to food, everyone's needs and preferences are different.

You don't compare your body or your food choices to others'. Instead, you just focus on making decisions that make sense for yourself and your lifestyle.

You Focus on Other Things Besides Food

One trait that almost always presents itself in people with an unhealthy relationship with food is the amount of time they spend thinking about food. They're almost always thinking about when they're going to eat next, what they're going to eat next, how it's going to affect the scale, etc.

If you have a healthy relationship with food, you likely aren't constantly planning your next meal. You see eating as a necessary part of life and you eat when you're hungry, end of story.

You Don't Eat Foods That Will Make You Feel Bad

In some circles, there's a mindset that, if you avoid certain kinds of food, it's because you have an eating disorder or an unhealthy relationship with food.

If you truly have a positive relationship with food, though, you understand and respect the fact that some foods don't make you feel your best.

For you, this might mean avoiding sugar because you don't like the blood sugar crash that comes with it. Or, you might avoid eating dairy because it upsets your stomach.

A truly positive relationship with food involves eating foods that make you feel good and avoiding foods that don't, even if everyone else is eating them.

10 Tips for Developing a Healthy Relationship with Food

It's okay if you're feeling a bit overwhelmed at this point. It can be hard to acknowledge that your relationship with food isn't the healthiest. It's also easy to feel as though you'll never be able to flip the script and make things better.

You absolutely can make a positive change in your life, though. Start by implementing these ten tips into your lifestyle to start changing the way you look at and consume food.

1. Eat Mindfully

How do you typically eat your meals?

Do you eat standing at the counter or over the sink? Do you plop down on the couch with the TV on while scrolling through Instagram, doing your best not to drop food on your phone or tablet?

Eating mindfully can help you get in touch with your body's natural hunger and fullness cues. It can also help you enjoy your meal more and feel more satiated. If you have a tendency to overeat, this is an especially great benefit.

The next time you have a snack or meal, start by sitting down in a chair at the table. Don't turn on the TV or look at your phone. Simply eat your meal with no distractions.

2. Express Gratitude for Your Food

Before you start to eat, take a moment to express gratitude for your food. You can do this out loud or silently to yourself.

If you're a religious person, this can be an actual prayer. Or, you can simply say "thank you" and think for a minute about the work that went into the meal.

By pausing for a second before you dig in, you can get into a calmer, more mindful state. You may also appreciate your food more if you take a minute to think about where it came from and the work people had to do to get it to you.

3. Ask Yourself if You're Truly Hungry

Many people start eating, not because they're hungry, but because they're experiencing a troubling emotion. They might be feeling lonely or sad, or they might be anxious or stressed out.

Before you reach for your food — especially if it is a highly palatable, processed food like chips or cookies — ask yourself if you're actually hungry.

Another way to assess your hunger is to ask yourself if you could eat broccoli right now. If you're actually hungry, broccoli will sound appealing. If you're not willing to eat broccoli, you're not really hungry, you're having a craving.

4. Release the Need for Perfection

Accept that there are going to be times when you slip up. There will be times when you eat out of emotion or let yourself get distracted during a meal. It's okay.

Once you realize where you made a mistake, take a step back and figure out why. Then, release yourself from shame and guilt and move on with your life.

Remember, you wouldn't slash the other three tires on your car just because you got one flat.

5. Stop Labeling Foods as Good or Bad

Most people who have an unhealthy relationship with food have a tendency to label foods as good or bad. If this sounds familiar to you, try changing the way you talk about the food you eat.

Instead of seeing foods as good or bad, try looking at them as good, better, and best. Try to make most of your foods come from the "better" and "best" categories, but allow yourself to have some "good" foods every once in a while, too.

6. Don't Keep Problematic Foods in Your House

When it comes to these "good" foods, many people find that it's helpful not to keep them in their house, at least for a while. This is especially true for people who struggle with binge eating disorders.

If there's a food that you have a hard time saying "no" to, do yourself a favor and reduce the number of times you need to say "no" to it. You're less likely to overconsume ice cream if you don't have it in the freezer at all.

Make ice cream an occasional treat that you have to go out to get. Then, when you have it, you'll enjoy it, but won't always be there in the freezer tempting you.

7. Keep a Food Journal

Keeping a food journal is another useful tool. Don't just write down the number of calories or grams of carbs in the foods you eat, though.

Instead, pay attention to the emotions you experienced surrounding your meals and snacks.

Were you eating because you were hungry, or were you trying to cover up an unpleasant emotion?

Writing things down can make them more tangible. It also makes it easier for you to spot patterns and look objectively at your situation.

8. Try Cooking Your Own Food

If you have a tendency to order out several times per week, try cooking for yourself for a while instead.

Cooking at home can help you gain a better appreciation for your food. You'll also appreciate yourself and the effort you put into cooking a nice meal.

Your meals will almost always be healthier when you cook them yourself than when you order out. You'll save money, too!

9. Measure Out Servings

If you do keep certain foods in the house that you tend to overeat, measure out a serving instead of eating straight from the box or bag.

Even if you don't actually put your food on a scale, just putting it into a bowl before eating will help you moderate your consumption and avoid overeating.

10. Learn to Differentiate Between "Snacks" and "Treats"

Finally, it's important to learn the difference between a snack and a treat.

How often have you wanted a snack and reached for something that you knew wouldn't be filling, like a cookie or a doughnut? That wasn't really a snack. It was a treat.

Snacks should satisfy your hunger. Treats, on the other hand, are for pleasure.

If you're hungry and have a couple of hours before you can make dinner, snack on a hard-boiled egg or an apple with almond butter.

Save cookies, doughnuts, and other highly palatable foods for when you want a treat.

Looking for More Inspiration?

If you're not happy with your relationship with food, you can turn things around today. Now is the perfect opportunity to start.

Keep these ten tips in mind and you'll be well on your way to developing a healthy relationship with food.

If you're looking for more information, check out our podcast for a variety of episodes related to health, fitness, and wellness.

Don't forget to look into out our 9-week challenge, too. When you sign up, you'll get one-on-one with a qualified coach who is dedicated to helping you achieve your health and fitness goals.