This Short Video
Will Change Your Life Forever!
Sign up for the 9 - Week Challenge
Set yourself a new finish line and see your confidence rise!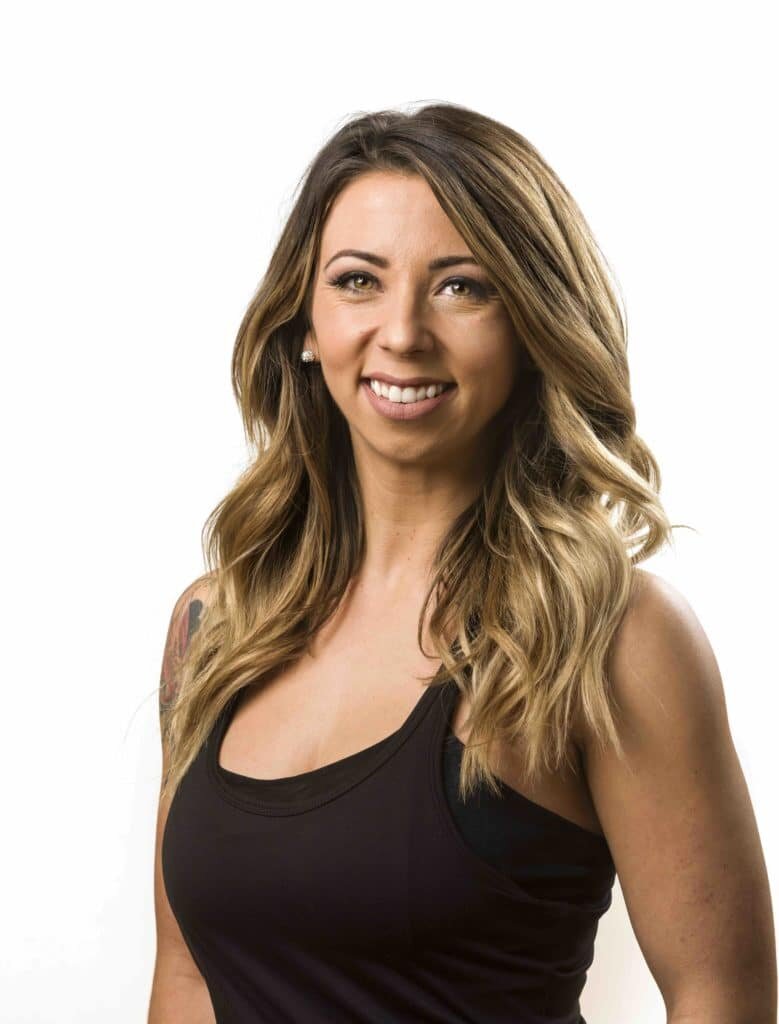 Get Your Best Head Turning Body In Just 9 Weeks!
Within 3 Weeks, You'll See The Changes.
Within 6 Weeks, Friends And Family Will Be Talking.
Within 9 Weeks, The Whole World Will Notice You!
Over the next 9 weeks on your Body Transformation Challenge you only need to focus on just 2 things…
Allow your coaches to guide you through your body transformation challenge training protocols.
Enjoy the amazingly satisfying body transformation challenge nutrition system as it fuels your workouts and strips away any unwanted body fat you'd like to get rid of.
As You Do Those 2 Simple Things You'll See Your Body:​
Rebuild itself into the new you, that you've always wanted to see in the mirror.

Finally, be able to wear the latest, hot fashions and look amazing in them.

Build the muscle that will explode your self-confidence and give you back the pride in your look you know you really want.

Get the heads turning your way, instead of looking away.
Look At The Results Real People Just Like You Are Having
Just joining a gym and going it alone doesn't work anymore, you already know this, it's why you're here.
Sign up for the 9 - Week Challenge
Set yourself a new finish line and see your confidence rise! 
The Secret Is Coaching With Experience
There's a big reason things haven't worked out the way you might have expected them to in the past.
It's not YOUR fault. No, not at all.
You just haven't had your own highly motivated and experienced coaching staff guiding you every step of the way like the celebrities do.
It's no secret that they pay big bucks to have their personal trainers work them out and design their meal plans.
So, The Secret To Your Success Is…
You'll be armed with an entire staff, who have designed and built your massively successful training and diet protocols just like the stars, but, without the massive fees and having to work around their schedules.
The Body Transformation Challenge is designed to easily guide you through your re-sculpting journey, as you attain the life changing results you know you're destined to have.
The Body Transformation Challenge can help you burn fat, build lean muscle and re-shape your body so fast that your friends and family's jaws will drop when they see the results. They won't even believe it's you!
Founder, Body Transformation Challenge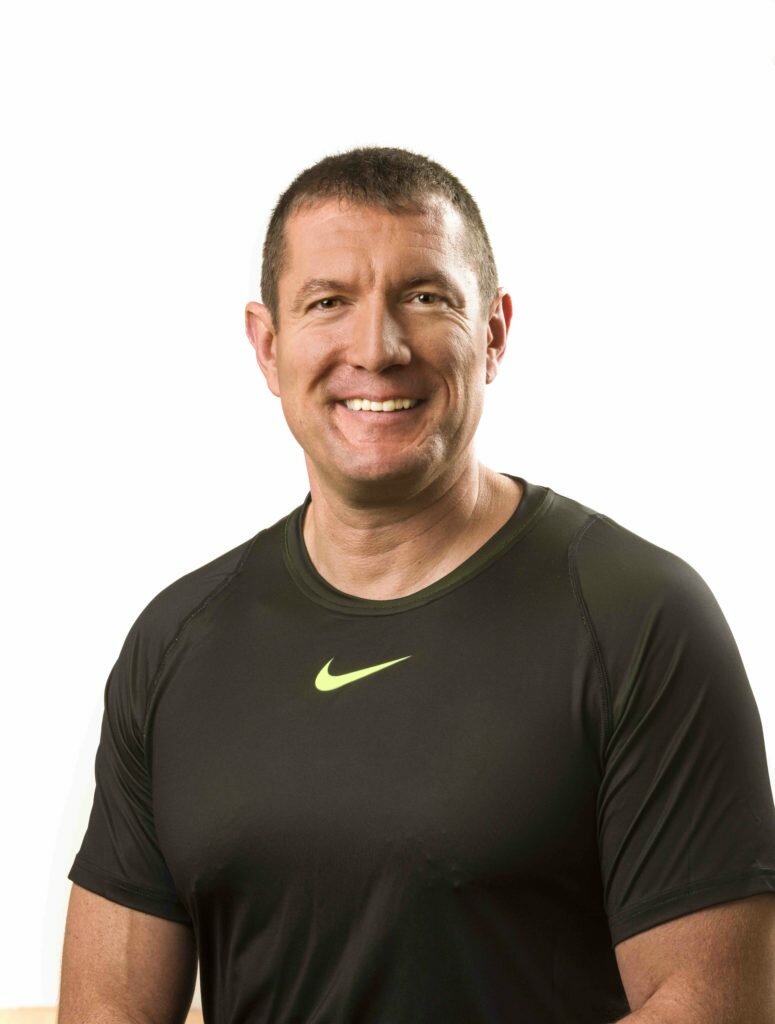 The Reason It Works So Well For Everyone is:​
It holds you accountable and keeps you right on track.

Successful people have rituals that they do every day, and this program helps you develop your own success rituals, that bring about massive results.

You're finally working with your own coaching staff, that flat out get results for the people they work with, including you!
Just look at a few of the people whose lives have changed massively,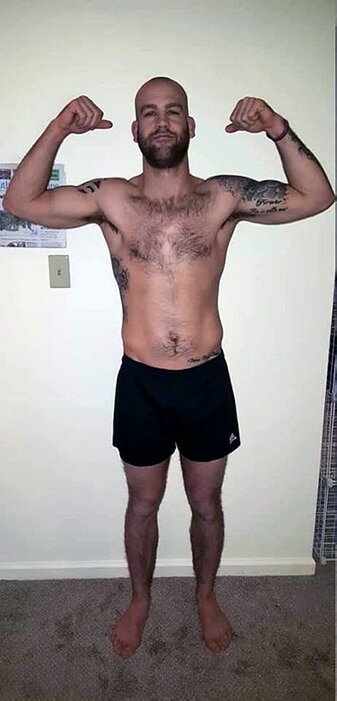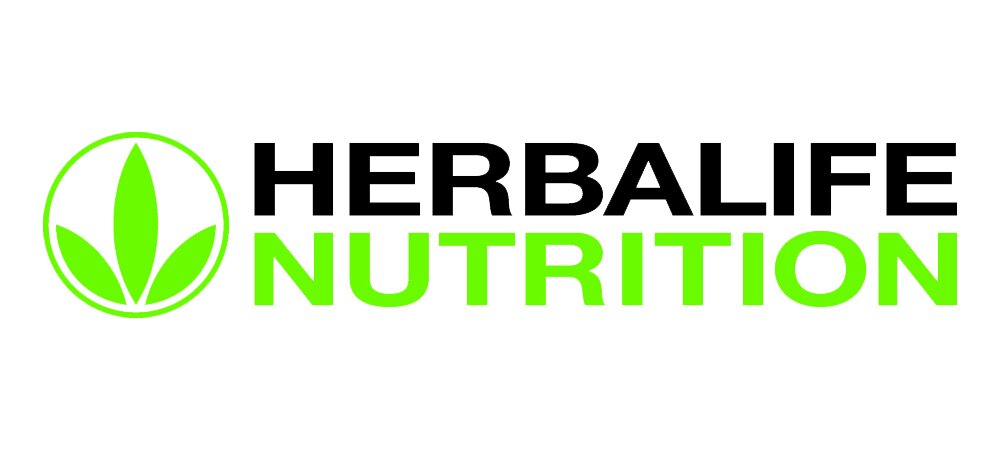 Consumers who use Herbalife Formula 1 twice per day as part of a healthy lifestyle can generally expect to lose around 0.5 to 1 pound per week. Participants in a 12-week, single-blind, study used Formula 1 twice per day (once as a meal and once as a snack) with a reduced calorie diet and a goal of 30 minutes of exercise per day. Participants followed either a high protein diet or a standard protein diet. Participants in both groups lost about 8.5 pounds.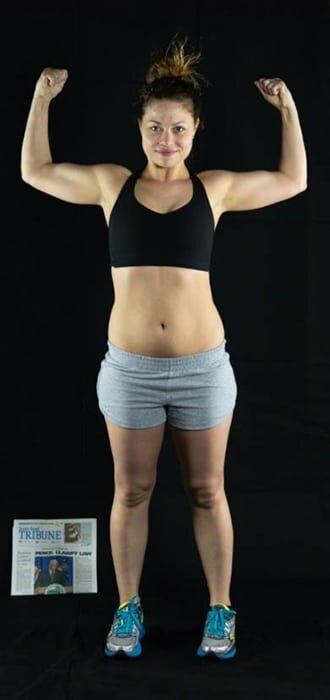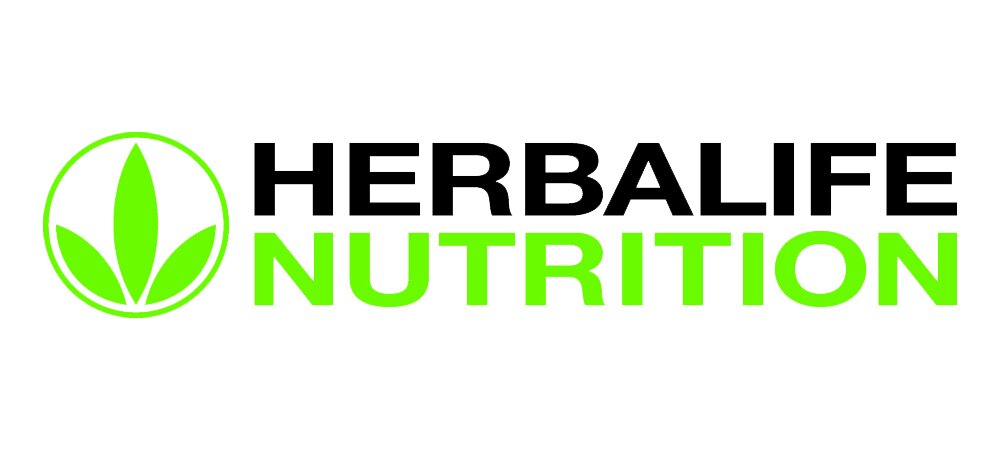 Consumers who use Herbalife Formula 1 twice per day as part of a healthy lifestyle can generally expect to lose around 0.5 to 1 pound per week. Participants in a 12-week, single-blind, study used Formula 1 twice per day (once as a meal and once as a snack) with a reduced calorie diet and a goal of 30 minutes of exercise per day. Participants followed either a high protein diet or a standard protein diet. Participants in both groups lost about 8.5 pounds.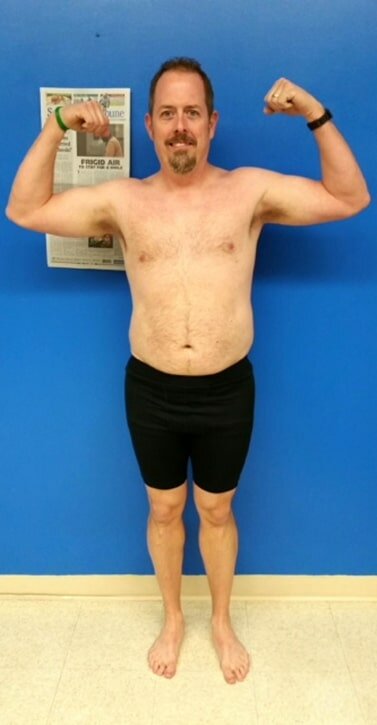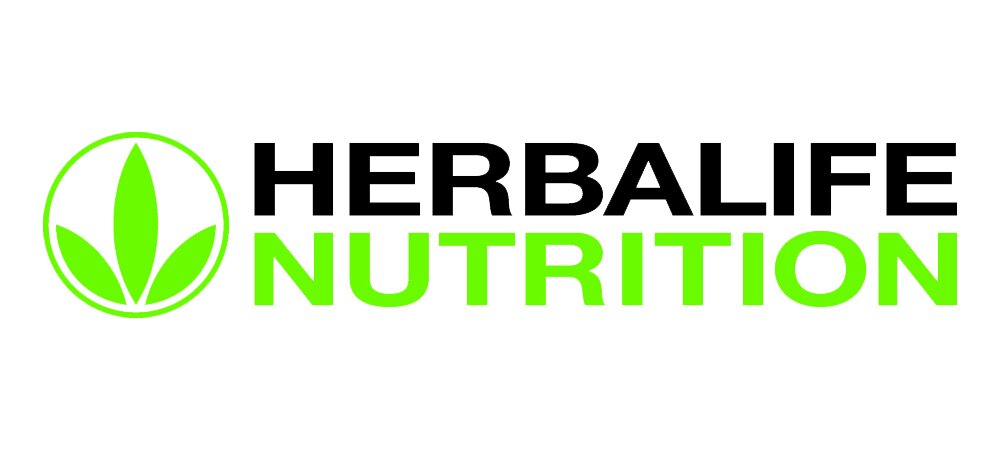 Consumers who use Herbalife Formula 1 twice per day as part of a healthy lifestyle can generally expect to lose around 0.5 to 1 pound per week. Participants in a 12-week, single-blind, study used Formula 1 twice per day (once as a meal and once as a snack) with a reduced calorie diet and a goal of 30 minutes of exercise per day. Participants followed either a high protein diet or a standard protein diet. Participants in both groups lost about 8.5 pounds.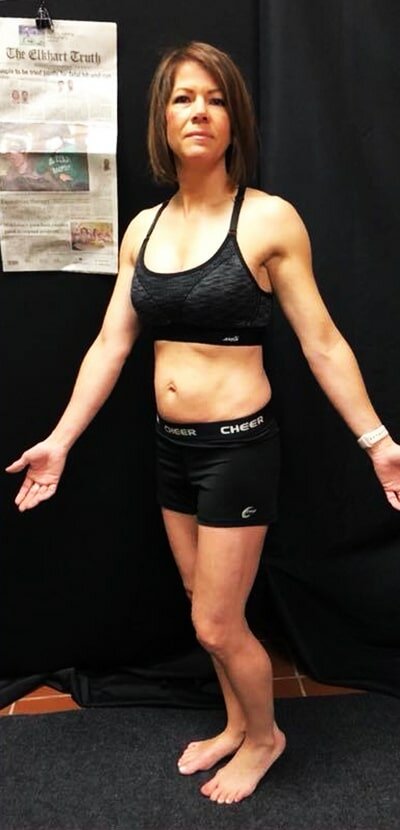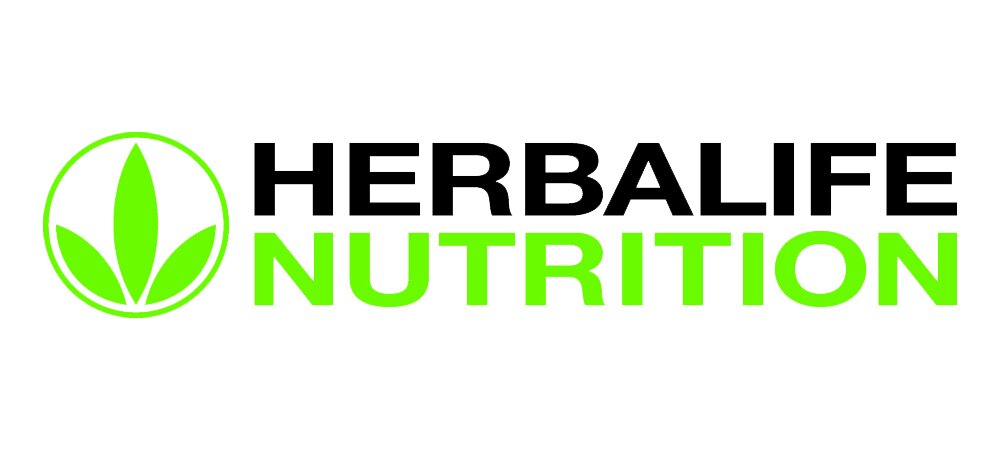 Consumers who use Herbalife Formula 1 twice per day as part of a healthy lifestyle can generally expect to lose around 0.5 to 1 pound per week. Participants in a 12-week, single-blind, study used Formula 1 twice per day (once as a meal and once as a snack) with a reduced calorie diet and a goal of 30 minutes of exercise per day. Participants followed either a high protein diet or a standard protein diet. Participants in both groups lost about 8.5 pounds.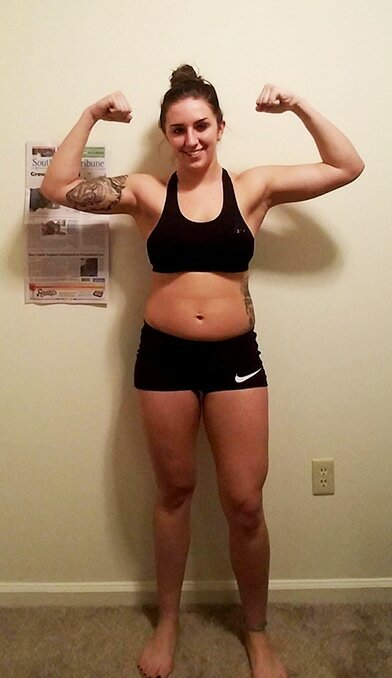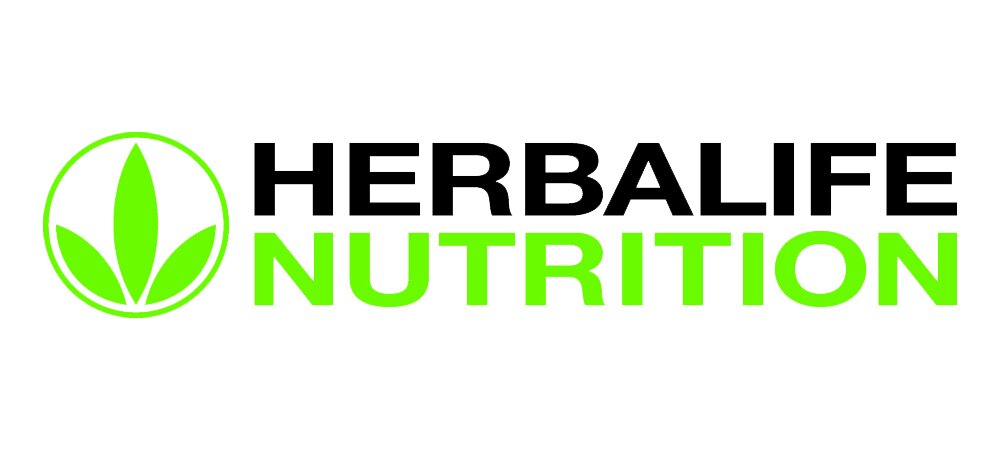 Consumers who use Herbalife Formula 1 twice per day as part of a healthy lifestyle can generally expect to lose around 0.5 to 1 pound per week. Participants in a 12-week, single-blind, study used Formula 1 twice per day (once as a meal and once as a snack) with a reduced calorie diet and a goal of 30 minutes of exercise per day. Participants followed either a high protein diet or a standard protein diet. Participants in both groups lost about 8.5 pounds.
We're Going To Give You The Body You've Always Wanted!
Click Here To View And Personalize Your Own 9 Week Plan And Get The Results You You've Been Searching For
Watch our featured podcasts to skyrocket your motivation to the levels that will help propel you to transformational success!
Tools of the Trade: 15 Must-Have Gym Accessories You Should Keep in Your Gym Bag
Are you just getting started in fitness? At least the kind of fitness that involves going to the gym or working with a trainer?
A lot of people never start because they feel intimidated. They feel like there's a workout learning curve and they don't want to feel silly. First of all – everyone looks silly at first and second, that's why you need a plan from respected trainers.
Once you get past the anxiety, you learn that there are gym accessories you need as well. But don't worry about figuring out what they are. We have thirteen essentials for you to throw in your bag below.
1. Gym Bag Dividers
If you're the kind of person who gets serious at the gym: like changes and showers out of their sweaty clothes after, then you need dividers or at least a gym bag with good pockets.
You don't want to be standing in the locker room hot and sweaty trying to find all the things you need to take to the shower. Instead, they should be in some sort of shower-friendly bag/kit.
Look for materials made out of mesh or netting, so if they get wet, the water can escape and dry. If they do get wet, wrap them in your used towel on your way home.
The towel will soak up any water and it won't get anything else in your bag wet.
Dividers or pockets are also great for shoes so that the dirty bottoms don't touch your other clothes. Ideally, you'll have gym shoes that you only wear in the gym – but there are germs indoor too.
2. Deodorant
Yes, this one seems like a no brainer, but we all know that person in the gym that forgets it. You should have a separate deodorant that only lives in your gym bag.
When you use it, put it right back in its little pocket. This way, you'll never be without.
But having deodorant on hand has another, less known use. If you forgot your chafe cream or you're starting to rub a blister, you can glide deodorant on.
For a blister-to-be, the best solution is duct tape. But aside from that, you can rub some deodorant on the skin (under your sock) where you're getting rubbed.
Some people like to rub deodorant on the outside of the sock over the spot, but that's your choice.
If this happens to you a lot or you're a bigger person (you're welcome here), look into Body Glide. It's a product made to prevent skin-on-skin chafing.

3. Hair Accessories
As long as you have hair, this point is for you. Whether that means a hairbrush, a comb, or both and some hair ties.
Being without a hair tie at the gym with long hair is only second to forgetting your headphones. A good trick to make sure you never forget them is to loop some around your water bottle.
Or, keep them around the base of your hairbrush. That way you'll have them at hand. You can also throw in bobby pins, dry shampoo, and headbands if you'd like.
For shorter hair, don't forget any styling products like gels.
4. Arnica Gel or Icy Hot
It happens to everyone — even us. You step wrong or you over-lift and you already know you'll be hurting tomorrow. Prep yourself and decrease the inflammation with some pain-relief gel.
Some people like the sensation of Tiger Balm or Icy Hot — while others hate it. If you don't want to tingle into tomorrow, try Arnica gel. It's a natural remedy for soreness (and bruises).
5. Cleansing Wipes
In a perfect world, you should have time to shower after a workout. But we don't live in that perfect world — do you? Many of us have to run off to another thing, lucky if we have time to change clothes.
Working out at home can help with the rush factor, but still, you shouldn't run around all sweaty and smelly. Throw both some face wipes and baby wipes in your gym bag.
Neutrogena has a great product for this use, their Grapefruit Cleansing Wipes. We love the smell and their effectiveness. The wipes have cleansers in them, so they shouldn't be used on sensitive body parts.
One of the most important places to wipe down (if you can't shower) after a workout, is your crotch. A soggy crotch creates a perfect environment for bacteria.
That's why our next item is on the list.
The baby wipes are perfect of wiping down those more sensitive areas and you can use them for all sorts of things too. Spill some protein powder in your bag? Now you have what you need to wipe it up.
6. Fresh Underwear
Yes, we said it. You should never, ever, stay in the same pants and underpants you just worked out in.
The yoga pants-type material most workout bottoms come in don't breathe. That means whatever sweat that gathers there during your workout, stays there.
If you don't change your underwear after a workout, you're more likely to get both yeast infections and UTI's.
Even if you didn't bring a whole new outfit, make sure you stash a few pairs of clean underwear in your bag in case you forget.
And men – it's not likely you'll get those annoying conditions, but it's still more sanitary to change after.

7. A Shaker Bottle
The two tips that follow this one aren't any good on their own. You can "dry scoop" your pre-workout, but it's not good for your taste buds (or lungs).
So, you want to make sure you have a good shaker bottle. The brand name Shaker Bottle came out around 2010. It has a little round ball in it which breaks up clumps of powder in liquid.
But there are other brands as well. The hurricane cup is a great one, as are bottles that have screens and shaker balls combined. You can find these at any large store near you.
Or check online if that's more your jam.
If you do both pre and post workout drinks, look for a bottle that has a powder container. They usually screw on the bottom of the cup.
That way you can mix your pre or post workout fresh once you get to the gym.
8. Pre-Workout Powder or Drink
There's one thing a lot of people don't realize they need when working out – pre-workout. Pre-workout is a powder made of proteins, vitamins and some caffeine – all things that help you blast through your reps.
Right now, BANG is the big name in pre-workout, but it changes every couple of months. People like BANG because it's low carb, which is great for people following the keto diet.
When you're looking for pre-workout, make sure you read reviews online first. Some brands put too much caffeine and people note feeling jittery and anxious, not motivated to get through their workout.
If you're jumping out of bed and running to the gym bright eyed and bushy tailed, then you can skip this. But if you're trying to get through a workout after work and you're already tired, try pre-workout.
The difference in your energy will surprise you.
9. Some Form of Protein (Post-Workout)
You need to eat protein within 20 minutes of finishing your workout. That's what your muscles and your body needs to "lock in" the muscles you just built.
And yes, even if you're not lifting large amounts, this applies to you too.
A lot of people take protein powder to the gym or keep it in their car for their way home, but that's not the only option.
You can throw some almonds or pre-packed snacks full of protein in your bag as well.
Along with your protein, some people like to take amino acids after they workout. They find that they're less sore the next day, so they can go just as hard as they did the day before.
You can look for those as post-workout or recovery drinks. Just make sure they have the essential amino acids in them before you buy.
10. The Right Shoes
We know that workout shoes are expensive, but think of them as a specialty item. Cross trainers are made/shaped differently than shoes meant for running.
And that's a good thing! When you're doing fast footwork, you don't want shoes that have a big or tall bottom part. Why? If you move side to side in those shoes, you have more chance of rolling your ankle by stepping sideways.
Another example: runners need a lot of cushioning in their shoes. They are literally pounding the pavement after all. If you're weight lifting, usually the gym floor (or your home carpet) is padded.
You don't need as much cushioning as those continuously hitting the pavement.
If you use our program, look for some minimalist cross-trainers. They're going to serve you best for the large range of exercises in our most popular programs.
11. Wireless Headphones
One of the best things about Bluetooth technology? Not having to be tied down to headphones in the gym. If you workout as hard as we do, you're always accidentally yanking one out or the other.
And it's annoying to feel that little bounce from the wires as you do cardio with headphones attached to your phone.
Go the route Google and Apple are already pushing people and invest in wireless headphones. The pair you choose shouldn't have too long of a cord connecting them if there's a cord at all.
Airbuds are the ideal solution, but they're expensive and get lost easily.
If you don't go the airbuds and look-alikes route, look for some that will hook over your ears. This will keep the buds in when you're really giving those moves everything you've got.
And hey, when you're done, wipe them down with a baby wipe to keep sweat and bacteria from building up on them. Good thing you already have those in your bag!
12. A Timer (or SmartWatch)
We already know that using some form of interval training is essential for burning fat. And to do interval training, you need some sort of timer.
Phones have timers, but they can be obnoxious to mess with and you can fall into looking-at-your-apps land. Instead, look for a smartwatch or fitness watch that has pre-set (or settable) timer/HIIT options.
These are also good to track your heart rate, potential calorie burn, and make sure you don't miss an important call while your phone is in your pocket.
Fitbit is the big brand name, but there are plenty of other good options.
13. Portable Phone Charger
The worst thing that could happen (okay, at least one of them) is that your phone dies before your workout. Now not only do you not have your notes or exercises, but you don't have any music.
Doing a hard workout without music isn't something we'd wish on even our worst enemies.
So, make sure you're never stuck in that position. Get a small portable charger and throw it in your bag. That way you have juice on the go.
And if you use it while you're working out – plug it into the car jack on your way home. That way you remember to grab it and it'll be charged next time you get out of the car.
Your Gym Accessories
Obviously, this list is going to change from person to person and from gym to gym. Maybe your gym doesn't even have showers, so you don't need to worry about that.
Or maybe you do all your workouts from home, in which case, there's a different set of things you need (like hand weights).
But those are the basic gym accessories, at least according to us.
Ready to get started with your new, perfectly packed gym bag? Click here.
Cardio vs Weightlifting: How to Decide Which Is Best for Your Weight Loss
You know how it goes.
You try to prepare healthy meals for yourself. Maybe you even count your calories. Sometimes, it just isn't enough.
For those of us who want to lose weight, we need to add some exercise to our routine to see the best results.
With so many options, it can be hard to choose what's best for you. Let's talk about the two most popular types of exercise. Weightlifting and cardio.
Why Diet Doesn't Always Cut It
This is a tough one to say because a good diet has so much to offer.
Don't think that we're saying diet isn't important! You've probably heard the expression: "Abs start in the kitchen." It's true. Diet can account for the majority of our weight loss results. The issue is that for some of us, it just isn't enough.
For some people, the problem is having too many cheat meals. For others, it's simple genetics.
A proper combination of diet and exercise is the most effective way to lose weight. Let's talk about the benefits.

Why Exercise is Important
Let's start with the basics. To understand which form of exercise is right for you, we need to understand what we're talking about.
We all know that diet and exercise can lead to a very healthy life, but why?
Here are just a few benefits of regular exercise, in any capacity:
Increased Energy 
Okay, yes. Sometimes we leave the gym feeling exhausted. There is no denying it.
However, we still benefit from a lot of energy-boosting hormones that develop the more we exercise.
People who work out tend to get better, more effective sleep. This leads to significantly improved levels of energy throughout the day. No more feeling tired at work!
Check out the best times to exercise for better sleep.
Improved Mood and Brain Health
Exercise is known for the benefits to your body. It can go a long way for your overall health, too.
Regular exercise releases hormones and neurotransmitters. These include:
Serotonin – Known as the "Happy Hormone". It regulates mood, social behavior, sleep, memory, and digestion.
Dopamine – Known for pleasurable effects, as well as improved memory and emotions.
Norepinephrine – Promotes memory and focuses attention.
These neurotransmitters are naturally formed by your body. Keeping a healthy balance of them is believed to have a critical role in preventing conditions. These conditions include depression, anxiety, and even dementia.
If you haven't heard enough reasons to start hitting the gym, we're not even done!
Gaining Self-Confidence
This is an issue more and more people are struggling with. Whether we like it or not, we all want to look good.
Nothing helps build confidence like seeing results in the mirror. The best part: the results can keep coming!
Achieve the body you've always wanted, and learn to be happy with how you look!
Increased Strength and Endurance
This is the one we hear about the most.
Have you ever been out of breath after walking up a couple flights of stairs? Maybe you've had an embarrassing moment trying to lift up something heavy. We've all been there.
This is avoidable. Regular exercise can get us in shape, and build our strength!
Clearly, there are a lot of benefits to exercise. Enough to fill up a book. So let's talk about the most popular types of exercise.

Weightlifting
Strength training has been a popular and effective tool for humans since the start of their existence. But everything evolves.
There are so many different forms of strength training, it's hard to keep track. So let's only talk about lifting weights, which has a few subcategories of its own.
Let's discuss the most popular.
Machines
Weight machines are a new development and are very popular. You'll see them in almost every weight room.
There are a lot of benefits to machines, including:
Ease of use – Machines do not require training for form. There are usually images that will show you the proper movement. You also only need to move a pin to change the weight.
Availability – Almost every gym now has incorporated machines into their equipment.
Muscle growth – Varying your machine use is typically used for muscle growth, more than strength.
Let's flip to the other side of the coin. Here are some of the downsides of machines:
Isolation movements – Machines tend to focus on one muscle or one muscle group. Compound movements are more effective for gaining strength.
Limited function – These are unnatural movements and do not translate well into functional strength.
Can increase the risk of injury – With the unnatural movements involved, and the added weight, it can lead to injury.
Here is a helpful guide to weight machines if you want to learn more.
Free Weights
Using dumbbells and barbells is great for functional strength and muscular endurance.
Free weight exercises have a lot of benefits:
Control and stability – Gain more balance and coordination by mastering the movements.
Strength – You will see strength gains in free weight training a lot more than with machines.
Function – Gain functional strength to help you with your daily activities.
The risks of free weight exercises include:
Learning the form – This can take time, but it's absolutely necessary.
The potential for injury – This is especially true if we don't learn the form!
These exercises can include a very wide variety. Here are some examples of free weight exercises.
Powerlifting
This is the best for pure strength. Powerlifting consists of only three functional movements:
Squat – Mimics the motion of sitting down and standing up. Improves leg and core strength.
Bench Press – Uses a pushing motion. Improves chest, tricep and shoulder strength.
Deadlift – Practices the act of lifting something off of the ground. Works on core, back and leg strength.
The benefits of powerlifting are simple: building strength.
The downsides are just as clear:
Training – There is lots of practice involved in learning the proper form to limit the risk of injury.
Limited movements – You also commit yourself to train three specific movements. That's not to say you can't incorporate other training with it. Most powerlifters do.
So we've learned a bit about the different forms of weightlifting. You can learn more about weightlifting here. We will get into the benefits in a bit. For now, let's talk about cardio.

Cardio
Let's dive into a few popular forms of cardio.
Machines
Every gym has some treadmills. This can be an easy way to get started.
We all know about other machines like:
Elliptical machines – Not a very functional movement, but great for burning some calories!
Stair climbers – These are excellent for cardio, but they wear you out quickly.
Stationary bikes – Very popular and easy to use.
These are great. The most obvious downside is that it can get boring. Staying in one place the whole time can make you lose your motivation.
An added bonus is that a lot of these machines will give you feedback. Many will even estimate the number of calories you burn while using them.
There are a lot of different cardio machines out there. Here is a guide to the best and worst cardio machines if you want to learn more.
Running
This is something you can do anywhere.
Whether you're jogging or sprinting, running can be very beneficial.
Find out which type of running is better for you.
Circuit Training
This could be anything. It often involves strength training, but typically with body-weight movements.
Circuit training can apply to pure weight training, as well.
For cardio, it can apply to combinations of running, jumping rope, or anything you can think of.
Check out some ideas on how to develop a circuit training routine.
Weightlifting and Cardio: Which is Better?
We've gone over a lot about how weightlifting and cardio differ. So which one is better? Let's quickly summarize and talk about their benefits and risks.
Benefits of Weightlifting
Let's discuss the overall benefits of weightlifting that all types share:
Increased metabolism – This is a big key to weight loss. Your starving muscles become a fat-burning machine. Calories burned lifting weights are not as much as with cardio. That's during the workout. The "afterburn" more than makes up for it.
Improved strength – This can help you in your everyday life, in more ways than you would expect.
Long-term benefits – It is easier to get out of shape than to lose strength. On top of that, the metabolic benefits tend to last longer with weight training.
Let's also debunk the myth that lifting weights will make women too bulky. It's not a risk unless you are training for it.
An added bonus with weightlifting is you have more freedom. There is a large variety of movements. On top of that, you can change up your weight and rep scheme with ease.
Also, weightlifting can be fun! A lot of people get bored with cardio and other exercises. Weight training can be new and exciting almost every time you start a session.
There are a lot more benefits that we haven't discussed. Talk to a personal trainer or click here to learn more.
Risks of Weightlifting
Let's face it, you can have all of the practice in the world. It can be any type of weightlifting. There is a higher potential for injury.
Luckily, there are skilled personal trainers out there to help you avoid this.
On top of that, you are more likely to feel sore after a strength training workout. While beneficial, this can be a pain. Literally.
Weightlifting can be tough for beginners. The more you train, the more you gain. The risks will take care of themselves with proper training and consistency.
Benefits of Cardio
There are a lot. Cardio is largely associated with the health benefits that we discussed at the beginning. Let's go over just a few:
Fewer restrictions – Cardio can be done anywhere, at any time. No need for equipment.
Heart health – It's in the name.
Burning calories – This is cardio's claim to fame.
Brain health – Cardio is a big help for releasing the hormones and neurotransmitters we discussed. There is really nothing better for it.
It's easy to see why cardio can be appealing. You can let your mind wander and perform your tasks without thinking about it too much.
You also have the benefit of a pleasurable feeling the next day. There is less risk of feeling sore.
Obviously, these rewards don't come without risks.
Risks of Cardio
One possible side effect of cardio is the loss of muscle. This is especially true for distance runners and joggers.
Another issue is exhaustion. Doing extensive amounts of cardio can lead to a hard desire to go to bed.
Last, but not least: fat retention. That's right. Over-training with cardio can make your body adapt to stress. This can make your body lose muscle, and lower your metabolic rate. Research about the pros and cons of cardio to learn more.
No good thing comes without downsides. There are ways to avoid these. The longer you keep up with your training, the easier it gets.
Check out the 6 crucial facts of cardio to learn more.

The Winner
The edge has to go to weight lifting. The benefits of the "afterburn" are too hard to pass up. That increase in metabolism is extremely helpful in losing weight.
This is not to say that a combination of the two is a bad idea. There is nothing wrong with running and lifting weights. Cardio and weightlifting can go hand in hand.
Think about it. The stress reduction and other health benefits of cardio? The strength and metabolism boost from weightlifting? They make a great pair.
None of this can be accomplished without getting started. If you're already doing cardio, and want to change it up, read up on how to start weightlifting now!
What's Right For You?
Honestly, there is no right answer here.
The best advice we can give is to utilize the best of both worlds. Weightlifting and cardio. Or at least to try them both out and see what is best for you. Sticking to the plan is the most important part.
Either way, we've learned the benefits of exercising. There's no need to wait. Now is the best time to start losing weight!
Check out our 9-week challenge and get started today!
No More Post-Baby Bump:
14 Tips to Help Busy Moms Lose Baby Weight
As much as you love your new baby, you may not love the body that's left behind. It can be manageable to lose baby weight with these great tips.
Did you know that it takes most women 3 years to get their confidence back after having a baby?
Although our bodies are incredible and can grow humans in 9 months, it takes time for your body to return to its pre-pregnancy shape.
If you want to learn how to shed fat and keep it off as a new mom, here are 14 tips to lose baby weight permanently.
1. If You Can Breastfeed, Do It!
One of the most effective postpartum weight loss tips is to breastfeed your child.
The reason why breastfeeding helps you lose weight is that your body uses fat reserves to help produce milk. Your body is also more efficient at burning the calories you eat every day.
Do keep in mind that breastfeeding mothers need to keep their energy up, which is why you should never diet after giving birth. The desire to shed your pregnancy weight may be high, but you and your baby's health should always come first.
Some women naturally don't produce enough milk for their children or they prefer to bottle feed. If you can't breastfeed, don't fret. There are still plenty of other things you can do to fuel your weight loss efforts.
2. Don't Forget to Stay Hydrated
Losing weight after pregnancy can be as simple as remembering to drink enough water. This tip works well for anyone looking to shed fat.
There are plenty of reasons why drinking more helps you stay slim. Since our bodies are mostly made out of the water, we need to replenish our reserves every day. If you don't drink enough, you'll retain water and feel sluggish.
Drinking water also helps curb your appetite. If your someone who has a hard time knowing when you're full, drinking plenty of water before and during mealtimes will help prevent you from overeating.
Did you know that our bodies' thirst and hunger signals are the same? This means your stomach growls could be your body asking for water. A good method to live by is to drink a glass of water whenever you think you feel hungry. If you still feel hungry 20 minutes later, then you know you're experiencing true hunger and not thirst.
Drinking also helps us eliminate waste easier. The less backed-up your system is, the slimmer you'll feel.
3. Lose Baby Weight by Exercising Smarter, Not Longer
Lots of people have been brainwashed into believing that logging more hours at the gym leads to more success. While some people may thrive in a gym setting, most of us would rather stay in bed.
The best way to stick to an exercise routine is to find a setting, workout, and timeframe that suits you best.
One tip that all moms should know is that you can exercise for 10 minutes and get the same results as someone else who exercises for an hour. The key to losing weight and toning muscle isn't how long you sweat, but how effective your sessions are.
If you can pour all of your energy into an intense 10-minute workout, you'll make progress. This method is much more effective for your goals and happiness than sluggishly pedaling on a stationary bike for an hour while feeling miserable.
4. Take Your Baby for a Walk Every Day
Walking is incredible for weight loss and overall physical and mental health. The best part is that you can also bond with your baby. Even if you don't break a sweat while you walk, you're still burning calories and toning your muscles.
This is a great opportunity to get out of the house so you don't feel stir-crazy at home with your baby. If you know any other moms, invite them to go walking with you. You can have a fitness buddy who can hold you accountable to your goals and help you pass the time with fun conversation.
5. Make Sleep a Priority
Sleeping your fat away sounds too good to be true, but it's one of the best ways to maintain a healthy weight.
The reason why sleep deprivation leads to weight gain is that our bodies turn to eat more calories to make up for the lost energy. When we're tired, we tend to reach for comfort foods full of fats and sugars to feel better.
Sleep also helps fuel workouts. If you're too tired, exercising will feel like an impossible challenge.
Do you have willpower made out of steel? Even if you can resist junk food and stick to your workout routine, your body is still plotting against your weight loss efforts.
One night of sleep deprivation is enough to trigger the release of ghrelin, a hormone that revs our appetite. Excess calories that come from healthy sources still turn into a fat gain.

6. Meal Prep Once a Week to Make Cooking Easier
Cooking at home is the best way to save money and skip unnecessary calories, sugars, and fats. When you're the chef, you control how much you eat and the quality of your ingredients.
However, all new moms know how challenging it is to find any time that isn't devoted to caring for their babies. This is why batch cooking is the perfect method for your weight loss.
If you can get help from your partner or another loved one, dedicating a few hours once a week to batch cooking is easy.
During this time, you can make a big pot of brown rice, quinoa, or other healthy whole grains. You can also bake a pack of chicken breasts or another source of lean protein. Wash and chop all your veggies so they're ready to eat raw or cook in a flash.
Once your prep work is done, all you have to do is reheat your food and season it to create a new dish for meals during the week. Check out these batch cooking recipes that take no time to make.
7. Join a Weight Loss Program That Does the Planning
Most new moms are exhausted, battle mental fog, and have no time for themselves. Losing weight fast requires lots of planning.
If you want to make life easier, join a weight loss program that has a tried-and-true method for fat loss.
All of your meals and calories will be customized for your unique body type and fitness goals so you don't have to think. You can also have access to personal coaches and a community of other people in the program who are there to motivate each other and share tips.
These programs are more effective than solo-dieting because all the details are hammered out to a science. There's no guesswork at mealtimes and the ease of cooking makes it easier to stick to the plan.
8. Eat More Plant-Based Meals
If it comes out of the earth, it's good to eat! Plants are the best health foods because they are low in calories but high in nutrients your body needs.
Meat is linked to excess body fat and illnesses. The reason why meat and other animal products can sabotage your weight loss efforts is saturated fats and cholesterol.
The more plant-based you can eat, the better. If you're up to the challenge, you can even try going vegan for a month. Veganism is one of the most popular weight loss lifestyles because you can eat a lot of wholesome foods with fewer calories.
9. Don't Skip Breakfast or Starve Yourself
Thanks to fad dieting, most people's first instinct to lose weight is to skip meals or starve themselves. While you can get fast results, you'll feel miserable. As soon as you start eating again, you'll put all the weight back on and then some.
In fact, yo-yo dieting is much more dangerous for your health than maintaining a steady BMI. Instead of passing on breakfast, start your day right with a smoothie filled with fresh greens or a hearty bowl of oatmeal with enough fiber and protein to keep you full until lunch.

10. Reward Yourself in Moderation
Did you know that some studies have revealed that cheat meals or cheat days can yield more fat loss than strict dieters?
The reason why treating yourself works is that it gives you something to look forward to after a week of eating healthy. This incentive will help you stay on track.
People who remove all of their favorite foods from their diets are also more likely to binge. Once people binge, they may decide to quit altogether because they think all their efforts have been lost.
Letting the lion out of the cage for a short time each week will help you feel satisfied. Besides, eating more calories one day revs your metabolism so you can continue burning more the next day.
11. Eat Healthy, High Volume Snacks
Have you ever tried eating snacks designed for dieters and felt ravenous 30 minutes later? Although these treats are healthier than other junk food, they're not substantial.
The best way to fill up is to eat nutrient-dense foods that pack a lot of volume for not a lot of calories.
Fruits and vegetables are the best sources of fuel. Check out these no-cook snack recipes that include treats like banana ice cream and sweet potato hummus. If you want a heartier snack, you can dip apple slices in a nut butter of your choice to get a dose of healthy fats.
12. Manage Your Stress and Care for Your Mental Health
Yoga is one of the best exercises that everyone should try. It combines cardio, muscle toning, stretching, and meditation. You can even reap the health benefits by doing it only 5 minutes a day.
Raising a child is one of the most stressful things people can do. Stress turns our bodies into effective fat storing machines. Finding ways to cope with any negative emotions is crucial for your health.
Although yoga is a great place to start, some people can't stand it. Just because one exercise works for one person, it doesn't mean you'll enjoy it. Take some time to experiment with different outlets to find your happy place.
Exercise always makes you feel better because of endorphins, but you can manage your stress in other ways, too. Painting, knitting, scrapbooking, and writing are just a few of the hundreds of different activities you could try.
13. Strength Training
Many women are afraid of lifting weights because they don't want to get bulky muscles like men. However, it's impossible for females to pile on muscle with casual weightlifting.
Strength training is ideal for new moms because it involves lifting light weights for extended repetitions. This will help tone your muscles and burn fat for a sexy, sculpted look.
You don't need a gym membership to strength train, either. Try these at-home workouts that utilize your body weight to help you shape up.
14. Be Patient and Kind to Yourself
The most valuable lesson all women need to learn is self-love. Your body can do unbelievable things and you should be proud of it.
Making a baby takes 9 months. During this time, your organs shift, your abdominals split apart, and your pelvis opens to make room for another human being.
Every mom cherishes those 9 months of beautiful change. After you give birth, you should have the same patience and acceptance of your body as you did while you were pregnant.
Remember how long it took your body to come to its current size and give yourself the same amount of time to shrink down. Celebrities who boast about their bodies a couple months after giving birth have a team of personal trainers, chefs, and designers to make them look their best.
The happier you are with yourself, the more likely you are to stick with your goals. Always strive to be the best version of yourself, but never stop loving yourself along the journey.
Ready to Transform Your Body?
The best way to lose baby weight and keep it off is by committing to easy lifestyle changes. When it comes to shedding fat, even the smallest habits can add up.
If you want guaranteed results within a couple months, then Body Transformation Coach would love to help you get the body of your dreams the healthy way. Contact us for more information on why our program works and how we can help revolutionize your health.