This Short Video
Will Change Your Life Forever!
Sign up for the 9 - Week Challenge
Set yourself a new finish line and see your confidence rise!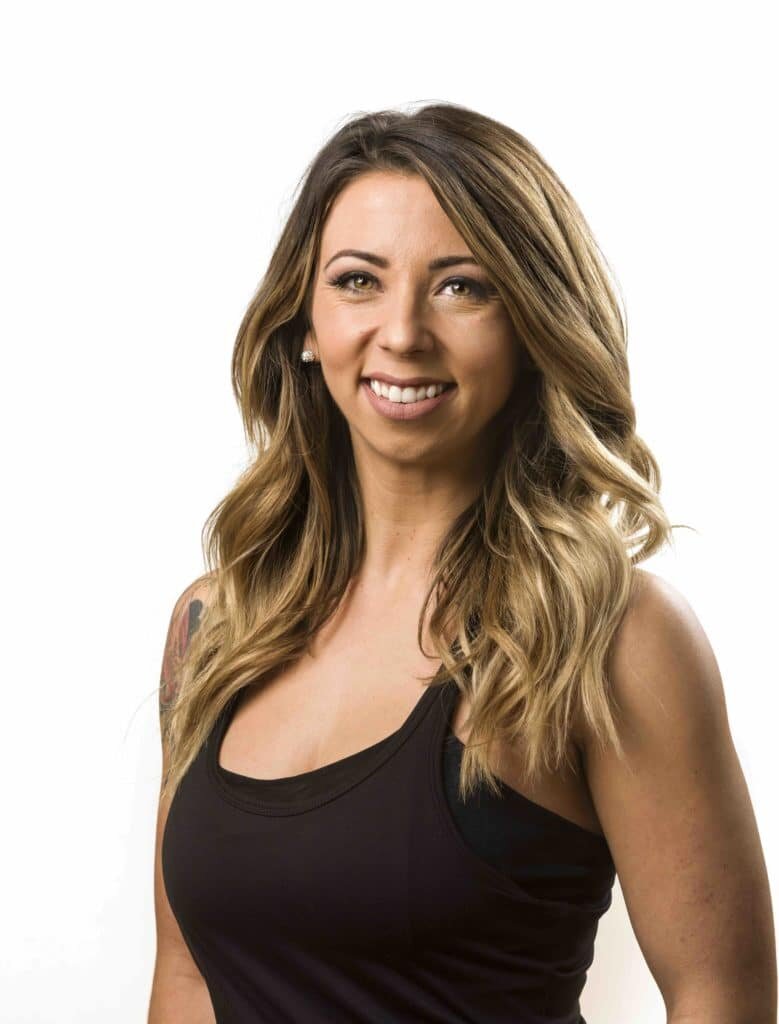 Get Your Best Head Turning Body In Just 9 Weeks!
Within 3 Weeks, You'll See The Changes.
Within 6 Weeks, Friends And Family Will Be Talking.
Within 9 Weeks, The Whole World Will Notice You!
Over the next 9 weeks on your Body Transformation Challenge you only need to focus on just 2 things…
Allow your coaches to guide you through your body transformation challenge training protocols.
Enjoy the amazingly satisfying body transformation challenge nutrition system as it fuels your workouts and strips away any unwanted body fat you'd like to get rid of.
As You Do Those 2 Simple Things You'll See Your Body:​
Rebuild itself into the new you, that you've always wanted to see in the mirror.

Finally, be able to wear the latest, hot fashions and look amazing in them.

Build the muscle that will explode your self-confidence and give you back the pride in your look you know you really want.

Get the heads turning your way, instead of looking away.
Look At The Results Real People Just Like You Are Having
Just joining a gym and going it alone doesn't work anymore, you already know this, it's why you're here.
Sign up for the 9 - Week Challenge
Set yourself a new finish line and see your confidence rise! 
The Secret Is Coaching With Experience
There's a big reason things haven't worked out the way you might have expected them to in the past.
It's not YOUR fault. No, not at all.
You just haven't had your own highly motivated and experienced coaching staff guiding you every step of the way like the celebrities do.
It's no secret that they pay big bucks to have their personal trainers work them out and design their meal plans.
So, The Secret To Your Success Is…
You'll be armed with an entire staff, who have designed and built your massively successful training and diet protocols just like the stars, but, without the massive fees and having to work around their schedules.
The Body Transformation Challenge is designed to easily guide you through your re-sculpting journey, as you attain the life changing results you know you're destined to have.
The Body Transformation Challenge can help you burn fat, build lean muscle and re-shape your body so fast that your friends and family's jaws will drop when they see the results. They won't even believe it's you!
Founder, Body Transformation Challenge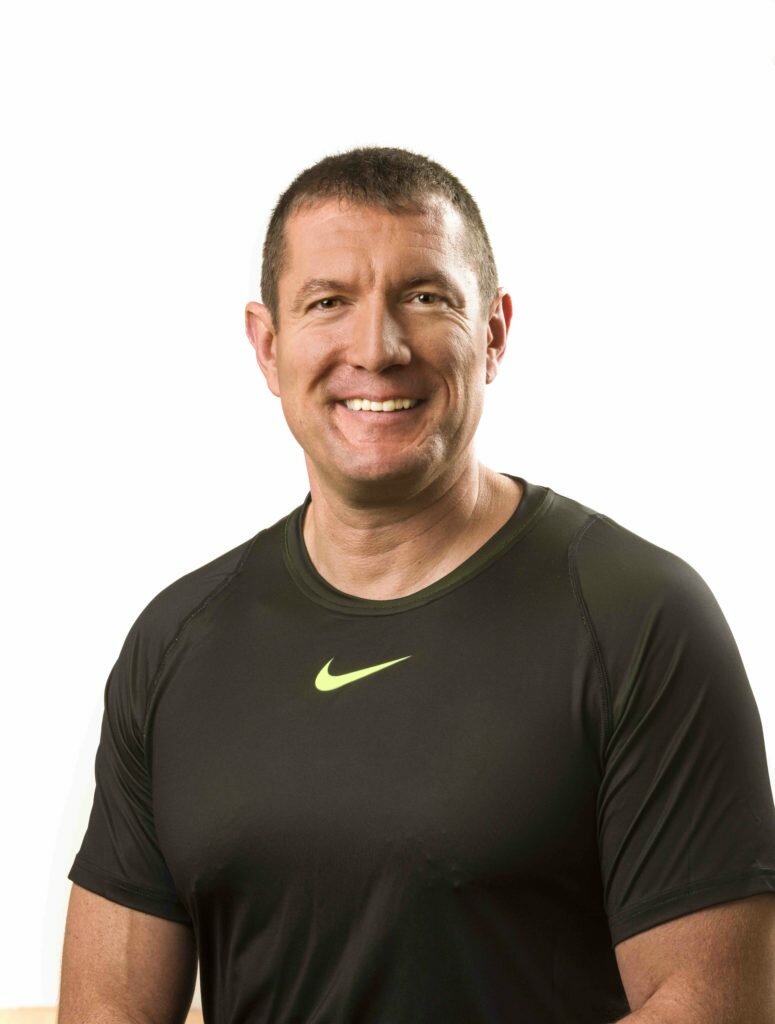 The Reason It Works So Well For Everyone is:​
It holds you accountable and keeps you right on track.

Successful people have rituals that they do every day, and this program helps you develop your own success rituals, that bring about massive results.

You're finally working with your own coaching staff, that flat out get results for the people they work with, including you!
Just look at a few of the people whose lives have changed massively,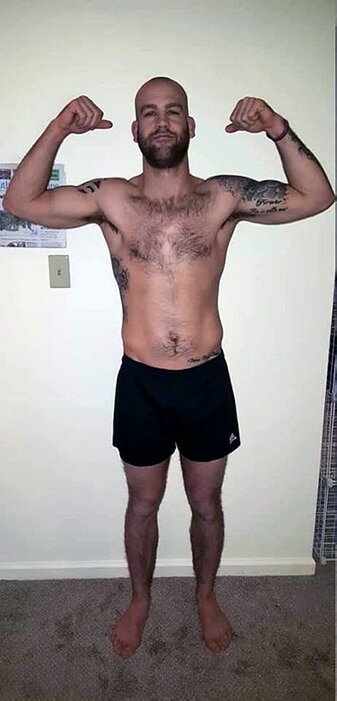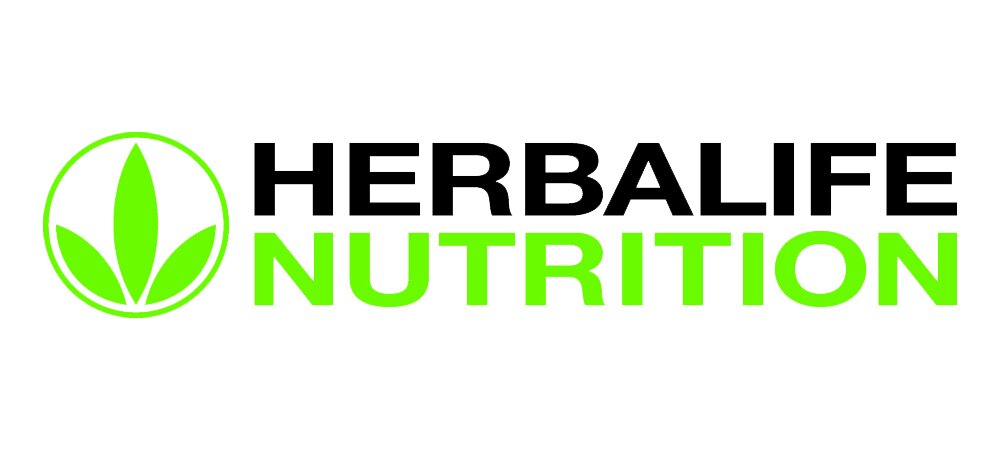 Consumers who use Herbalife Formula 1 twice per day as part of a healthy lifestyle can generally expect to lose around 0.5 to 1 pound per week. Participants in a 12-week, single-blind, study used Formula 1 twice per day (once as a meal and once as a snack) with a reduced calorie diet and a goal of 30 minutes of exercise per day. Participants followed either a high protein diet or a standard protein diet. Participants in both groups lost about 8.5 pounds.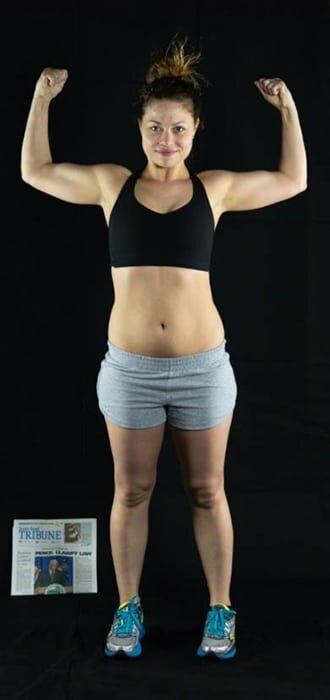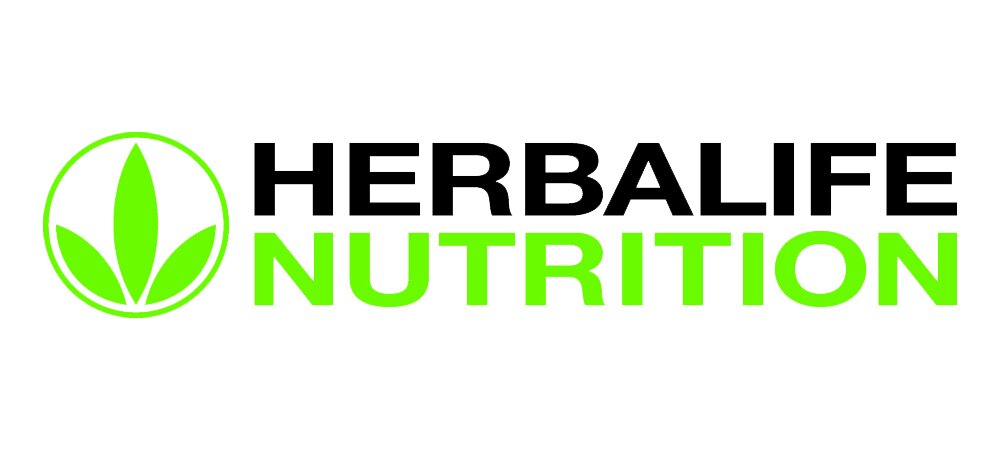 Consumers who use Herbalife Formula 1 twice per day as part of a healthy lifestyle can generally expect to lose around 0.5 to 1 pound per week. Participants in a 12-week, single-blind, study used Formula 1 twice per day (once as a meal and once as a snack) with a reduced calorie diet and a goal of 30 minutes of exercise per day. Participants followed either a high protein diet or a standard protein diet. Participants in both groups lost about 8.5 pounds.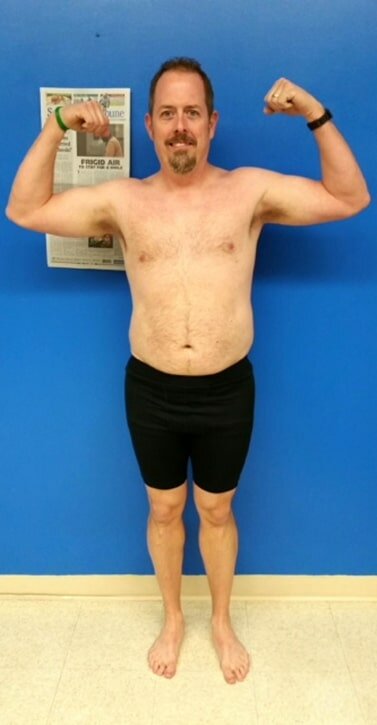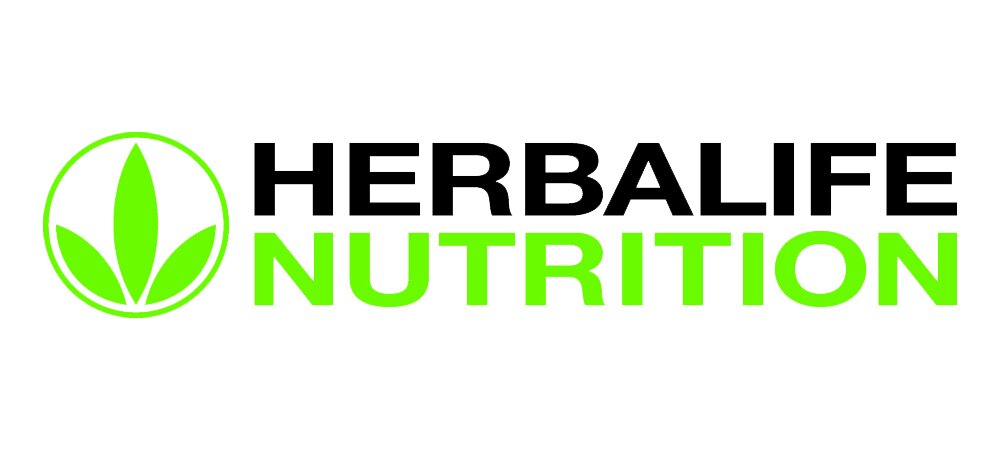 Consumers who use Herbalife Formula 1 twice per day as part of a healthy lifestyle can generally expect to lose around 0.5 to 1 pound per week. Participants in a 12-week, single-blind, study used Formula 1 twice per day (once as a meal and once as a snack) with a reduced calorie diet and a goal of 30 minutes of exercise per day. Participants followed either a high protein diet or a standard protein diet. Participants in both groups lost about 8.5 pounds.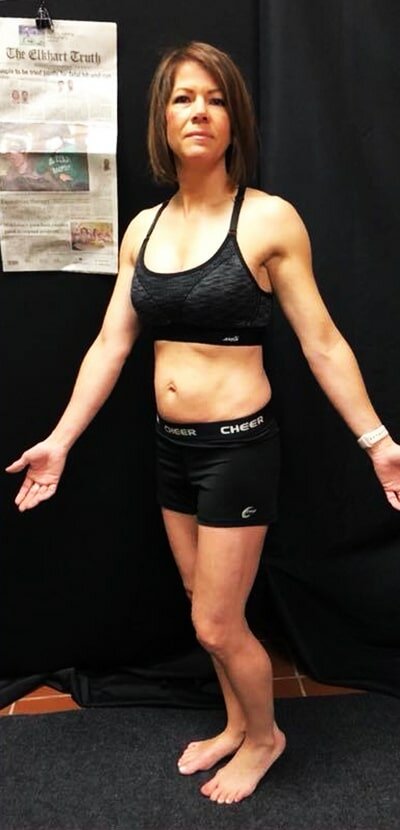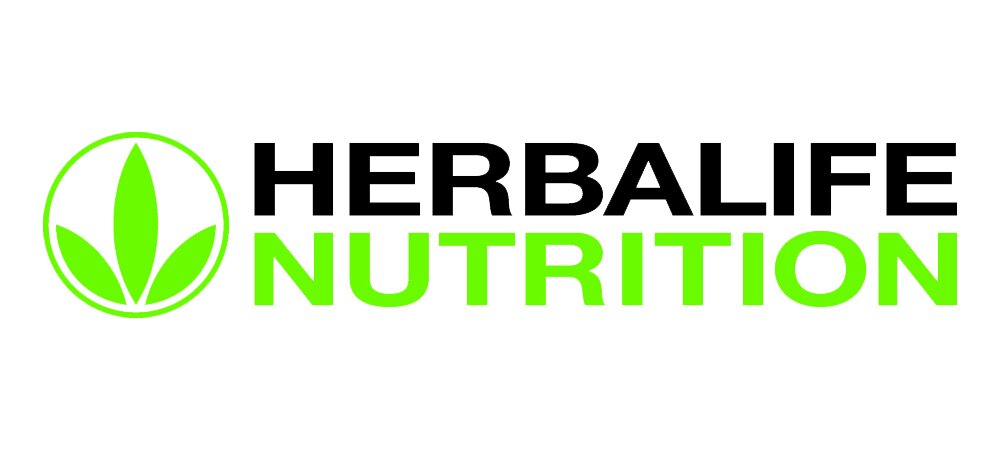 Consumers who use Herbalife Formula 1 twice per day as part of a healthy lifestyle can generally expect to lose around 0.5 to 1 pound per week. Participants in a 12-week, single-blind, study used Formula 1 twice per day (once as a meal and once as a snack) with a reduced calorie diet and a goal of 30 minutes of exercise per day. Participants followed either a high protein diet or a standard protein diet. Participants in both groups lost about 8.5 pounds.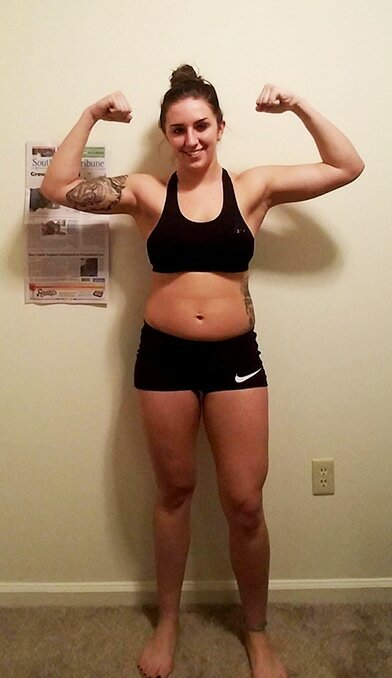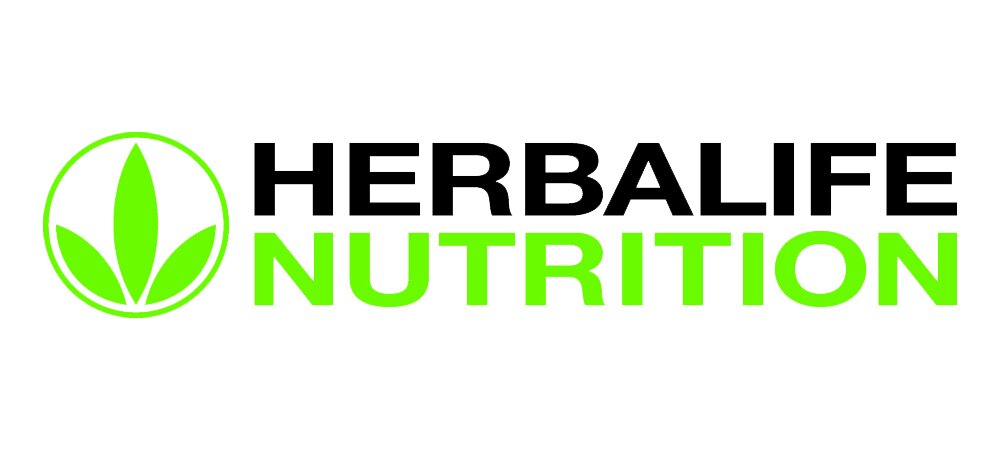 Consumers who use Herbalife Formula 1 twice per day as part of a healthy lifestyle can generally expect to lose around 0.5 to 1 pound per week. Participants in a 12-week, single-blind, study used Formula 1 twice per day (once as a meal and once as a snack) with a reduced calorie diet and a goal of 30 minutes of exercise per day. Participants followed either a high protein diet or a standard protein diet. Participants in both groups lost about 8.5 pounds.
We're Going To Give You The Body You've Always Wanted!
Click Here To View And Personalize Your Own 9 Week Plan And Get The Results You You've Been Searching For
Watch our featured podcasts to skyrocket your motivation to the levels that will help propel you to transformational success!
The Office Workout: 8 Fun Office Fitness Tips To Get You Moving
If you have a sedentary job, it's hard to shed the weight no matter how hard you work out at home. Here are some fun office fitness tips to try at work.
One out of every three of adults is overweight. 30% of children are also overweight.
But it's not just about obesity rates. Being overweight can lead to other physical health problems like diabetes, heart problems, and even some cancer. And those are just a few of the health issues those extra pounds have on our bodies.
Many people find it hard to find time to fit in exercise. And they often spend eight hours at work being sedentary. That's why it's time to incorporate office fitness into your place of business.
Adopting the office workout will help you save costs, help your employees, and boost overall morale. To learn more, keep reading. We're sharing with you eight ideas for the office workout your employees will love.
Why Office Fitness is So Important
While it may seem counter-productive to incorporating exercises to do while sitting at a desk, the opposite is true. You'll find you can increase productivity and save a lot of money just by encouraging your employees to exercise while at work.
Let's take a look at some of the reasons why.
Obesity is Expensive
Office fitness is becoming more popular as businesses struggle under the expensive ramifications of obesity. An obese male employee can cost you anywhere from $322 to $6,087 in a loss of productivity.
For females, the estimates range from $797 to $6,694. These ranges aren't for the entire duration of that employee working for you. These estimates are based on how much money you'll lose per person per year thanks to health issues associated with obesity.
Mental Health Issues and Obesity
If that weren't enough, being overweight also has mental health issues associated with it. Depression, low self-esteem, and eating disorders are not uncommon struggles associated with obesity.
This leads to a lowering of your office morale when employees are struggles with mental health issues. And, more losses in productivity.
Office Workout Suggestions
Not everyone is physically capable of doing the same workout. Since people are at different levels in their skills, agility, and health, it's best to incorporate several different exercises at work so everyone can pick their favorite.
Here are eight suggestions with varying degrees of difficulty.
1. A Walking Meeting
Despite our technological advances, sometimes it's best to have a face-to-face meeting with someone. But that doesn't mean you need to be sitting down to do it.
Instead, ask if you can do a walk and talk. Not only will you get exercise, you'll also find that walking helps stimulate your thinking. It's a good chance you'll be more productive while walking than you would during a sit-down meeting.
Also, it's harder for you to be distracted when you're taking a walk with someone. There's less of a chance you'll scroll through Facebook or check your e-mail while you're walking.
Instead, you'll be focused on the person you're walking with. You might even find you look forward to these meetings since your senses will most likely be heightened just by walking around outside.

2. Work Out With Your Colleagues
It's easy to quit and become lazy when there's no one holding you accountable. But when you're in a group, everyone tends to look out for one another.
Groups also help motivate one another. And in one study, it showed that 95% of people who began a weight-loss program with friends stuck with the program to completion.
You'll also get a better rate at a local gym if you get a group to sign up. You can also hire a yoga instructor (or another type of instructor) to come to your work and give everyone a good workout.
Look if there are any exercise clubs at your office. If there aren't any, consider starting your own.
It doesn't need to be fancy or complicated. You can start a walking club that walks three times a week after work.
Or, you can get some co-workers to join an intramural club with you. There are intramural clubs for almost every ability.
Basketball, baseball, and even kickball clubs are all over the place. You can easily find one by doing a quick Google check. Type in "adult (your sport here) leagues in (your city).
You don't need to work out every day, but even meeting a group once a week to exercise will improve your overall health. Also, it's a good way to get to know your co-workers on a more personal level.
3. Swap Your Chair With a Stability Ball
Good posture is important to the health of your body. Having a strong core means that you are less prone to injuries and you get a better overall workout.
But it's not like you can do a sit-up while in your office. At least, not without getting some funny looks.
However, you can invest in a stability ball to get in your abdominal exercises at work. By swapping your chair for a stability ball, you now can sit and work while getting a great workout.
The stability ball forces your body to keep finding its balance. As a result, it slowly strengthens your core muscles.
Better posture can also lead to fewer employees calling out sick due to back problems. This is great since lower back problems cost employers $34,600 per 100 employees annually.
You may find you also are more able to focus when using a stability ball.
4. Use a Height-Adjustable Desk
Many people are beginning to use what's known as an exercise desk to help them burn more calories. It's also known as a height-adjustable or standing desk.
The premise is that standing burns more calories and is healthier for you than sitting for eight hours a day, five days a week is. Which, is mostly true.
Especially if you experience back pain. Standing can help reduce that pain as you're less likely to slump while standing than you would if you're sitting in regular office chair.
However, before going from sitting eight hours per day to standing for eight hours, your body needs time to adjust. Start slowly and build your way up.
Ensure you are wearing comfortable shoes made for standing long periods of time. Standing in six-inch Jimmy Choos isn't going to do your feet or back any favors. You also may wish to sit and stand at specific intervals for best results.
But since studies show that you burn more calories while reducing your risk of certain cancers, stroke, heart disease, it's worth trying this one out.

5. Take a Break Every Hour With Chair Exercises
All work and no play isn't good for anyone. Even when you're at work, taking breaks is highly beneficial.
A five-minute break will help you elevate both your physical and your mental health. You'll also find you're more able to make better decisions when you take a few breaks throughout the day.
A break will restore your productivity, motivation, and creativity levels. You'll also find you can focus better when you give your body and mind a break every once in a while.
Lastly, taking a break can actually help you learn. Use your best judgment as to when and how often to take a break. But at least once or twice a day, use your break to get in some exercise.
There are plenty of different ways to get exercise without leaving your office. Try an under desk workout.
Swivel your chair to work on your abdominals. There are even exercises to do while sitting. You can easily stretch your neck, roll your ankles, and even tone your butt without ever leaving your chair.
6. Get Creative
You don't need a personal trainer just to get a workout. Just moving your body will do the trick.
Here are a few exercises you can easily do at work. They're fun, simple, and a good way to get your body moving.
Cardio
For extra cardio try dancing in your seat every once in a while. This is especially great to do if you just had something great happen at work and are looking to celebrate. Wiggling in your chair along to music, even if it's in your head, burns calories and gets you moving.
Calves
While you're waiting for the copier or printer to finish, kill time by working on your calves. Simply stand with your feet shoulder-length apart in one place and go from standing flat on your feet to being on your tip toes.
Continue repeating these movements until your calves start burning. Or, just do 12-15 reps.
Stapler Curl for Biceps
Your stapler has the ability to act as a hand weight. And you can do this one while sitting or standing.
Grab your favorite stapler in one hand with your palm facing up. Beginning at your thighs, bend your elbow and curl your arm towards your chest.
Pause for a few seconds and then lower the stapler back to your thighs. You can do this for 12-15 reps or until your biceps begin to burn. Don't forget to switch and do an equal amount of reps on both arms.
And if someone stole your stapler or it doesn't weigh enough for you to get a decent workout, try using a filled water bottle or anything else you can find in your office that fits in your hand but is weighted. You can also bring in canned food for this.
Workout Your Shoulders
Building up tension in your shoulders is a common workplace occurrence. Between gaping at your computer all day long and sitting in your chair, it's bound to happen every once in a while.
Now you have something you can do to ease that tension. Roll back your shoulders until the blades are as close together as possible.
Pretend you're holding a pencil between your scapulas. You can always use a real pencil to do this. Hold your position (with or without the pencil) for 5-10 seconds and then release.
Do this 12-15 times for best results.
Pull in Your Core
It doesn't matter where you are or whether you're sitting, standing or lying down, you can always work on your core. The best part is, no one ever has to know.
Start by taking a deep breath then tighten the stomach muscles by bringing them in towards your spine while you exhale. Squeeze your abs for 5-10 seconds and then release.
Repeat these steps 12-15 times each session.
7. Take the Long Way Home
There are lots of ways you can sneak in extra exercise without heading to the gym. You just need to adjust your travel routine a little bit.
Instead of taking the elevator, opt to use the stairs. While you may not want to walk up 14 flights of stairs, you'll still get plenty of benefits by walking down them.
If there's a long way to get somewhere, take it for the extra steps you'll have to walk. Avoid using the phone if you can walk over to see a co-worker in person.
If you take public transportation to get to work, get off a few stops early and walk the rest of the way. Do the same on your way home. Just make sure you wear comfortable walking shoes.
You can also choose to reduce your carbon footprint by walking the entire way or biking to work. Not only will you help the planet, and get exercise, you'll find that you rarely get home grumpy anymore.
That's because your physical commute will have physical and mental benefits to help you work through your day's problems so you can leave them behind you as you walk in to greet your family.
8. Replace Pacing With Sitting While on the Phone
When you do have to have a phone conversation with someone, don't just sit there and talk. Instead, use it as another opportunity to get some exercise.
Stand up and pace around your desk or office. Every extra step you take counts. It also adds up over time.
And your back and neck muscles will thank you for the opportunity to stand up and stretch. You don't need to incorporate formal exercise into your routine, you just need to move more.
Even unconsciously fidgeting helps burn some calories. And again, moving around helps you stay alert, awake, and focused. You may find you no longer need an afternoon coffee to get you past the afternoon slump because you've replaced it with a few extra exercises.
Transform Your Body and Mind
Life is extremely difficult when you don't have your health. And there are so many things you can do to get and stay healthy.
Adopting an office fitness program is one step in the right direction. Another step is taking our nine-week challenge.
In just nine weeks you'll see a dramatic difference in yourself. Learn more about how it works today!
This Is the Best Time of Day to Exercise For Better Sleep
The link between better sleep and exercise is well known. We'll tell you the best time of day to exercise so you can rest easy and wake up refreshed.
As well as whole host of benefits, from weight control to fighting depression, exercise is also important for getting a good night's sleep.
In fact, just 30 minutes of exercise three times a week was enough to improve sleep quality for sedentary women suffering from insomnia.
So, the jury's in – working up a sweat during the day is key to sleeping soundly at night. But, is the effect is the same regardless of when you exercise? After all, it's not unreasonable to assume that a late night exercise session might leave you too wired to fall asleep.
While it is true that the timing of your workout can have an influence on sleep, there are lots of different factors to consider. Read on to find out the best time of day to exercise for better sleep.
The Connection Between Exercise and Sleep Quality
It's safe to say there's little debate over the fact that exercising helps you sleep better.
In a recent poll, the National Sleep Foundation found that up to 67 percent of exercisers report getting a good night's sleep. Only 39 percent of non-exercisers were able to report that they experienced the same high sleep quality.
And, the more intense the workout out, the bigger the difference. Seventy-two percent of vigorous exercisers said that they rarely or never experienced symptoms of insomnia. In contrast, 50 percent of non-exercisers said that they often wake up early, while 24 percent experience insomnia nearly every night.
Further research studied over 3,000 adults who tried to complete the recommended 150 minutes of physical activity each week. These participants showed a 65 percent improvement in sleep quality. They also reported feeling less sleepy during the day.
And, this effect runs both ways too. Getting enough sleep means that you feel well-rested the following day and have enough energy to exercise. On the other hand, feeling tired after a bad night's sleep is more likely to make you skip your workout.
But, what's the best time of the day to get active for optimum sleep quality? Here, we compare how exercising in the morning, afternoon and at night affect how well you sleep.
Working Out in the Morning
Many people favor exercising in the early hours because it ensures that you've got your workout in before the demands of the day take hold. And, making the effort to wake up early and work out means you're sure to reap the benefits of better-quality sleep.
In fact, working out in the morning has the added bonus of even deeper sleep at night. One study compared participants who worked out at 7 AM, 1 PM, and 7 PM for three days per week. Those who worked out at 7 am experienced longer, deeper sleep than the other exercise groups.
The same study also found that morning exercise has a greater effect on reducing blood pressure. During sleep, your blood pressure dips by around 10 to 20 percent.
The 7 AM exercisers experienced a 25 percent drop at night and a 10 percent reduction in blood pressure throughout the whole day. This drop in blood pressure is associated with deeper sleep as it one way that the body restores itself during the night.
And, if you exercise outside in the morning, you'll also benefit from a dose of sunshine. Not only does this boost your vitamin D levels, but it also helps regulate your circadian rhythm for a more consistent sleep/wake cycle.
Working Out in the Afternoon
If hitting the gym at the crack of dawn isn't for you, don't worry. Working out in the afternoon also has benefits, for both your performance and your sleep quality.
By the afternoon, your body has had more of a chance to warm-up. In fact, it's one or two degrees warmer than when you first get out of bed.
As a result, your muscles can work more efficiently and there's less chance of you injuring yourself. You'll body will be supple and more flexible. Dance steps will come easier and you'll be more adept at complex full-body movements like swinging a tennis racket.
In addition, afternoon workouts can also help you fall asleep more quickly and wake up less often during the night. This is because exercise raises your body temperature for around four or five hours. Following this period, your core temperature decreases, sending a signal to your body to start preparing for sleep mode.
Exercising in the afternoon is also a great way to release stress and tension after a hard day at work. Focusing on the physical later in the day allows your body to take over from your brain. This then reduces the possibility of being kept awake at night by an anxious or busy mind working overtime.

Working Out at Night
Maybe exercising in the morning isn't for you. And perhaps an afternoon workout is impossible with your schedule. Whatever your reasons, many people find a late night sweat session the most convenient for them.
But, does late night exercise have the same positive effect on sleep quality? Or, is it possible that working out before bed actually negatively effects your sleep?
There's no single answer to these questions. It can depend on the workout you do, but when to exercise depends more on your individual reaction.
For example, doing yoga and Pilates at night is said to be beneficial for those kept awake by stress. This is because of the stretching movements and focuses on breathing help you to relax and unwind before bed.
Also, strength training at any time of the day has been found to improve sleep quality. That said, the time of day that you lift weights does make a difference to how your sleep improves.
Those who get their pumps and curls out of the way in the morning tend to drift off to sleep quicker than night exercisers. But, those who pump iron at night wake up less often and sleep better overall.
But, what about cardio before bed? It's logical to think that a high-energy workout that has your heart pumping and increases your body temperature is not the way to ease yourself into a pre-sleep state. And it's true – for some people exercise before sleep can cause insomnia.
But, that doesn't mean that night-time cardio should be off-limits. The National Sleep Foundation found that exercisers report improved sleep regardless of when they worked out. In fact, in one study, male cyclists rode stationary bikes for three hours up until 30 minutes before bedtime and had no trouble sleeping.
Make Your Workout Schedule Work for You
To reap the many benefits of exercise, improved sleep included, your workout schedule must have all of 'the three Cs' – commitment, convenience, and consistency.
Commitment means making a plan and sticking to it. But, just as your plan is individual to you, so is your idea of convenience, as is how you can ensure consistency. If rolling out of bed and into the gym is the only way you can stay consistent, great. But, if it's convenient for you to work out at 9 pm and you sleep well afterwards, don't feel you have to change your routine.
Likewise, if you find that your workout schedule isn't working for you, don't be afraid to change it. Many people swear by working out first thing as there's less going on to side-track your best efforts to get a workout in. But, if you feel sluggish and tend to struggle through your morning workouts, don't feel obliged to continue exercising early.
You might find that you feel more energetic in the afternoon or evening. Not only is your body temperature higher during this period, but your endurance also peaks around this time of day. And, getting outside for a mini workout at lunchtime is also a great way to boost your afternoon productivity.
Feel free to experiment with exercising at different times of the day and use an activity tracker to analyze your sleeping patterns. This way, you'll know for sure which time of day is best for you to exercise.
And, if it's more convenient to work out later, but you experience reduced sleep, try playing around with your schedule. Move your workouts around by half an hour or so and see what time works best for you. After some trial and error, you're sure to find when to exercise for the best sleep quality.
The Best Time of Day to Exercise for Better Sleep
Some people are firmly in the early-exercise camp. Others say that a moonlit jog is the only time to get in their daily activity.
Whichever side you're on, you'll be pleased to learn that the best time of day to exercise is whenever it's most convenient for you. And, whatever time of the day – or night – you prefer to exercise, you'll still sleep soundly come bedtime.
For more information, check out our FAQs, or contact us to find out how our Body Transformation Challenge can help you achieve your fitness goals, and get a better night's sleep too!
10 Workout Motivation Tips to Avoid Fitness Fatigue
Everyone starts working out with a lot of dedication. Unfortunately it can fade fast. These are our best tips for workout motivation to meet your goals.
Working out isn't something you can do every once in a while or whenever you feel like it if you really want to see results. It requires you to show up every single day. You have to be dedicated to your workout routine, learn how to create healthy eating habits, and start taking better care of yourself as a whole.
That's when the physical and mental transformations begin to happen.
However, it is common for people to experience some ups and downs on their fitness journey – like struggling to find workout motivation or stick to their diet. Everyone goes through these things at one point or another, but it's on each person in the gym to push past them.
If you've been having a serious lack of motivation to get in the gym and work toward your goals, use these tips to build your drive back up.
1. Put on Your Workout Clothes
This is the simplest thing you can do to get your mind into workout mode. Putting on your workout clothes doesn't mean that you have to go to the gym right away, but it does help significantly in making sure you show up.
If you seriously don't feel like going to the gym today, try this trick. Grab your favorite workout outfit, put it on, and see how you feel once you look in the mirror or even in the next hour or so. You'll be surprised how much of a difference this little trick makes.
2. Try Different Kinds of Workouts
Maybe the issue with your workout motivation right now isn't that you're not showing up to the gym, but that you can't wait to leave once you're there. Maybe you're bored with your workouts or feel like they've plateaued.
The quick fix for this is to switch up your routine.
Try out different kinds of workouts until you find what engages you the most. For some people, there's no better way to do cardio than to take a spin or Zumba class. For others, lifting becomes a lot more fun in a CrossFit gym or some other group setting
Keep in mind you don't have to do one single kind of workout, either. It's possible to do yoga on Monday, lift on Tuesday, then run on Wednesday and still reach your goals!
3. Stop Comparing Yourself to Others
No matter where you are or what you're doing to exercise, remember that you're there to work on you. This means you have to focus on what your body needs to do to get a good pump and stop paying attention to what other people are doing.
You won't be as buff as the strongest person in the gym right away and you're not going to be as fast or as slim as them, either. More so, you have to keep in mind that they were once in your shoes as the newbie to working out and being fit.
Work on putting all your energy into your fitness journey instead of others'. This will do wonders to motivate you to keep going and work harder than you have in a while.

4. Stay Hydrated All Day Long
Comparing yourself to others is a mind game that does you no good. But, there could be a physical reason why you're not feeling motivated to workout – like the fact that you're dehydrated.
Water plays a significant role in every single thing your body does. It affects your mental focus, energy levels, digestion, and how well you rest, too.
If the body can't perform such functions like its supposed to, it's definitely not going to feel up for the challenge of working out. When you drink a good amount of water throughout the day, though, you increase your chances of getting it done!
5. Focus on That "Pumped Up" Feeling
Speaking of getting it done, take a moment to think about how amazing you feel when you finish a workout. There's nothing that can match that sense of accomplishment when you walk out of the gym super sweaty or with your muscles shaking a bit.
Not to mention, the build-up of your pump and reaching that sense of accomplishment is also pretty cool. There's something special about walking into the gym with low energy and walking out feeling like you can take on anything – especially if you're making progress in how heavy you're lifting or how much endurance your body has as a whole.
6. Take Advantage of Your Rest Days
Here's something else to consider: maybe your motivation to go to the gym hasn't disappeared, maybe it has completely run out (for now).
That's what happens when you overwork your body and push yourself too hard. There's a big difference between being dedicated and showing up, and not knowing how to listen to what your body is telling you.
You need to have a rest day.
Even if it's an active rest day, you have to be able to let your body relax. This is the precious time that your muscles need to rebuild themselves after working so hard in the gym. It's also your chance to do something with your time other than working out that benefits you in a different way.
7. Reward Yourself with Cheat Meals
One of the best things about rest days is that this is usually when people have their cheat meals. Cheat meals help you curb cravings and stick to your long-term goals. They're also a great reward to give yourself after crushing your workouts, and they serve as a nice boost of motivation as cheat day gets closer and closer.
Keep in mind that there's a difference between enjoying one well-deserved cheat meal and going completely off the rails, though. You risk guilting yourself and losing even more motivation to workout if you take cheat day too far. But, enjoying it mindfully offers many benefits.
8. Remember Why You Started
Another way to find the workout motivation you need is to take a look at the goals you've written down. Keep these at the front of your mind as you do every single rep, when you sit down to eat, and as you go about the rest of your day.
Whether you're trying to grow 10 pounds of muscle or lose 20 pounds of fat, you have to remember why you started. This is the motivation you need when you're thinking about skipping your last set or when you're trying to cheat your reps. It's what makes you show up at the gym in the first place and reminds you to work hard while you're there.
9. Change Your Perspective
As smart as it is to remember why you started, you may discover there's a deeper issue at play if you're having to find workout motivation every single day. Working out really shouldn't be a chore; it should be something that you genuinely want to do instead of a task that you feel obligated to complete.
If this isn't the mindset you have right now, it's time to change your perspective. Take a step back for a second and try to identify what it is about working out that you don't like. Figure out the barriers you've created in your mind, then work past them.
Find ways to improve your relationship with working out. Do workouts that are more enjoyable to you or at least try not to be so hard on yourself.
10. Have Someone Hold You Accountable
The final way to boost your workout motivation is to have someone do it for you. Not to say that you should rely on them, but rather, commit to showing up for them as well as for yourself.
Get a gym partner to hold you accountable when you're trying to skip out of a workout, or even better, hire a personal trainer! This is someone you can lean on when you're really not feeling your workout for the day.
But, you're still the one who has to put in the work.
That work does become a lot easier to do when you have someone making sure you show up and lifting you up throughout the workout. They're there to offer you support, call you out when you're cheating yourself, and remind you of the inner strength you have to keep going.
How to Get the Most of Your Workout Motivation
You can have all the workout motivation in the world and still struggle to get the results you're looking for. That's because you have to know how to train your body once you actually get into the gym.
This takes a little time to figure out. You have to be patient as you learn how to build a mind-muscle connection and create routines that best target each muscle group, not to mention understand which supplements to take and when.
Thankfully, you don't have to take all of this alone! That's what we're here for.
Click here to discover everything our personal coaching services can do for you!